Innovative designation to help protect wild salmon in the Russian Far East.
Sakhalin Island, which rests off the eastern coast of Russia, is the source of 20% of the Pacific's salmon. Copious pink and chum salmon runs make it the third most abundant salmon area in the world—driving a $500 million fishing industry. However, many of Sakhalin's salmon bearing rivers are in decline due to overfishing and poaching as well as extractive industries. Hatcheries, first built by the Japanese over a century ago, have also hurt wild fish runs. Now, some fishing industry leaders are pushing for hatchery expansion to increase their harvest rates, without taking into consideration the impact on wild fish.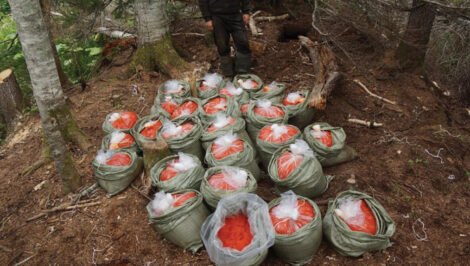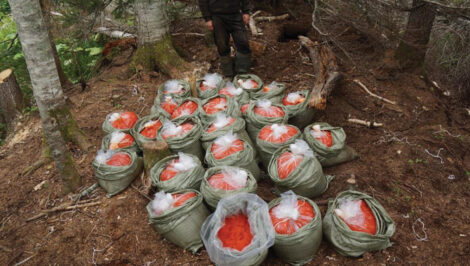 The bright spot is in northeast Sakhalin, where intact salmon habitat and wild runs remain and where fishermen and our conservation partners continue to protect wild fish abundance with the best approach available: fighting to keep rivers and their fish wild. This year, two of our close partners, Sakhalin Environment Watch and Smirnykh Fishermen's Association, introduced a new framework for wild fish protection by starting the Wild Salmon Territory initiative in northeast Sakhalin Island. The initiative centers on a commitment from commercial fishermen to combat poaching and eliminate in-river fishing.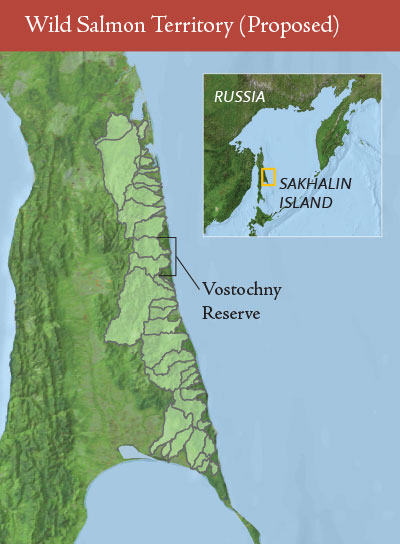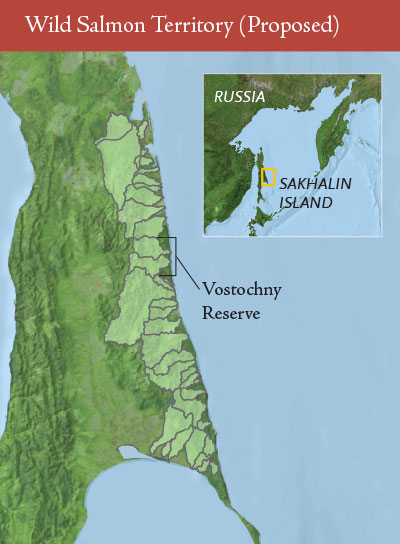 Participating fishermen will also establish limits for responsible pink and chum salmon catches in the region. And building on successful anti-poaching programs in Sakhalin's 165,000-acre Vostochny Reserve, the Wild Salmon Territory initiative will extend bans on damaging river-spanning fishing nets used by commercial fishermen and will continue upriver anti-poaching patrols across at least 13 rivers and nearly one million acres in the region.
The Smirnykh fishermen, led by longtime WSC partner Vladimir Smirnov, understand that the region's most precious renewable resource is salmon and that wild ecosystems are the best way to sustain the resource. Their Wild Salmon Territory plan redoubles their efforts to protect salmon habitat and wild fish runs.