The onetime Soviet scientist's journey to become one of the most effective conservationists in the Russian Far East.
Across the Pacific Rim, there's perhaps no more important and trusted ally than Alexander Kulikov.
Over the past quarter century Kulikov, founder of Khabarovsk Wildlife Foundation, has worked tirelessly to help secure protections for more than 4.5 million acres, half of which represent critical salmon habitat along strongholds rivers such as the Tugur and the Koppi in Khabarovsk. The Khabarovsk region hosts more than one third of the world's wild salmon.
These protected areas, more than 20 to date, range from boreal forests to the subtropics and stretch from northern Siberia to the Sea of Japan. The areas are home to thousands of plant species and hundreds of animals, many of which are endangered. Collectively, their footprint nearly equals the combined national park acreage of Yellowstone, Everglades, and Glacier in the U.S.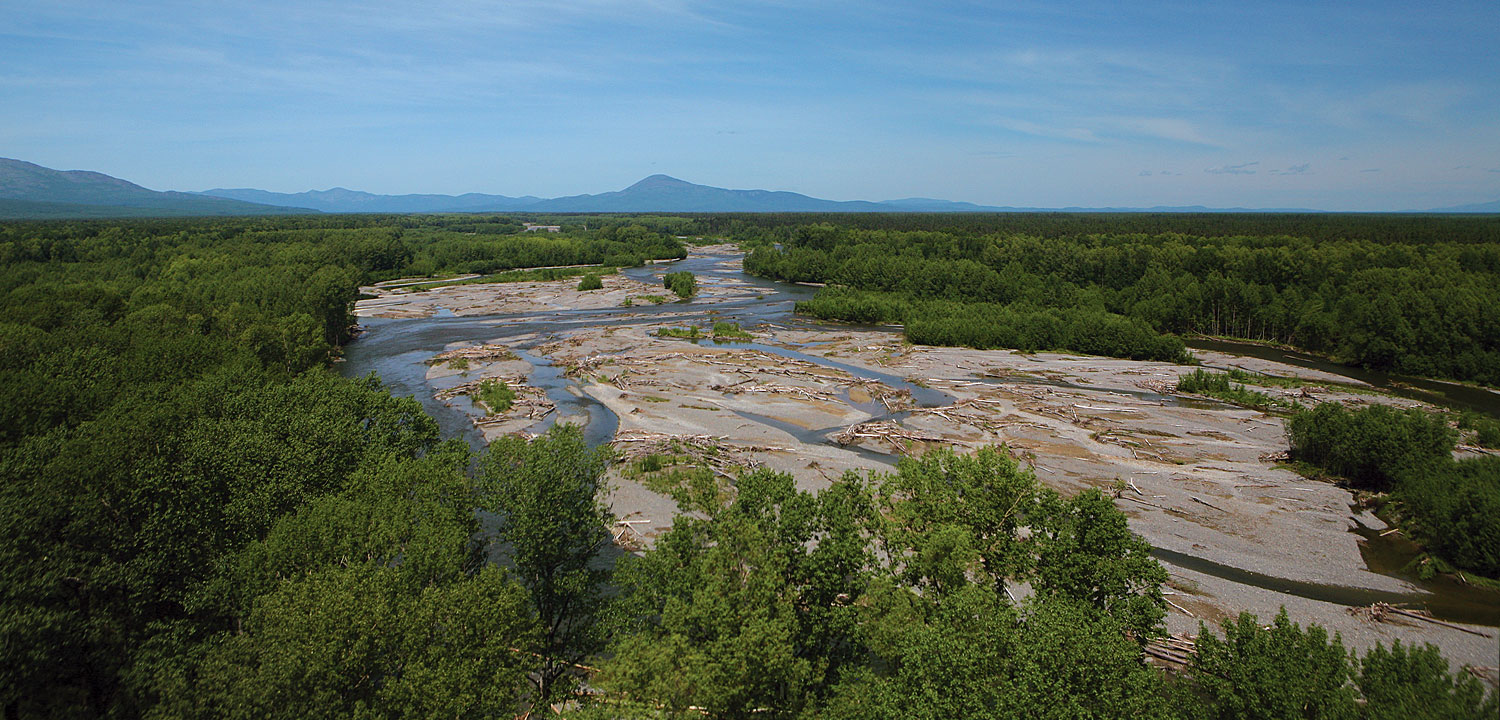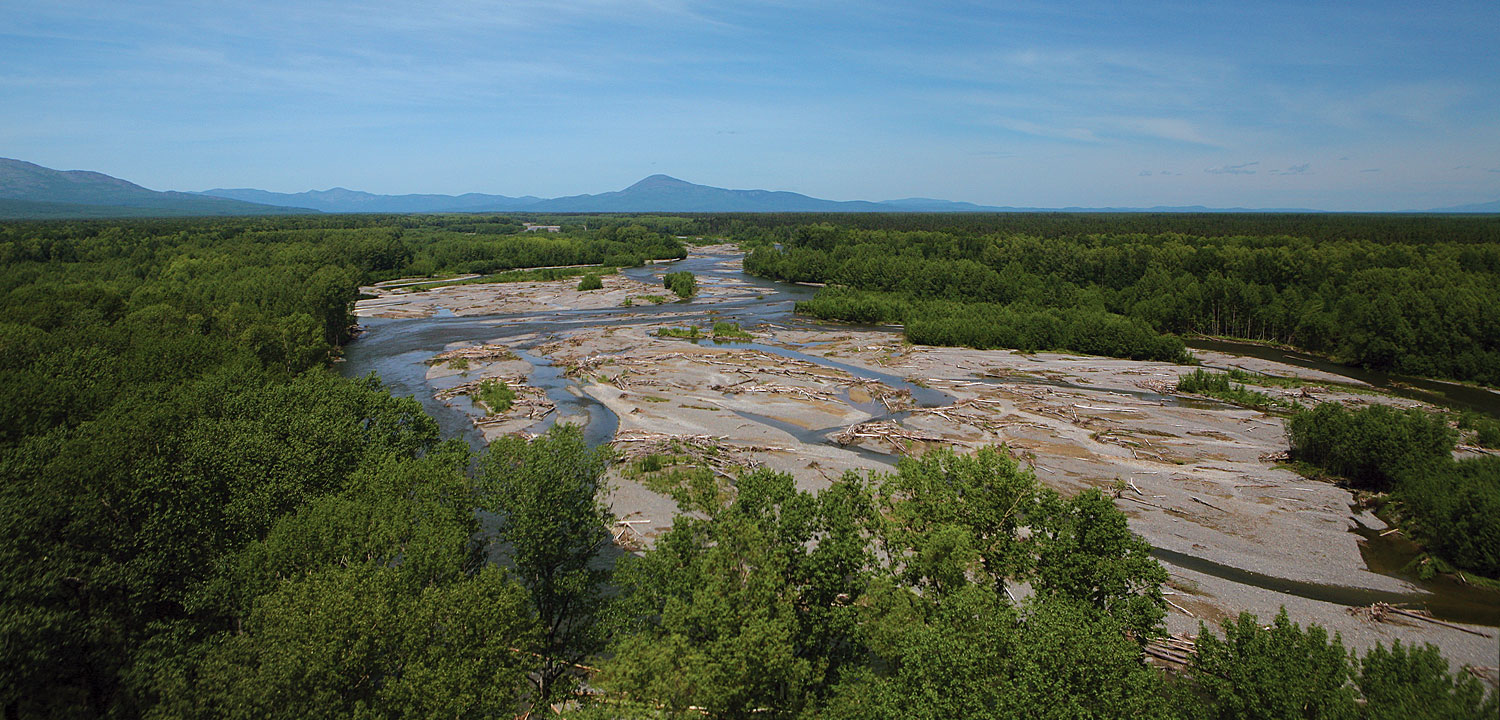 "They are like children to me – all different and I care about each one," says Kulikov. "Any added acre is a victory."
During Kulikov's recent visit to Portland, we heard more about his journey out of Soviet life and toward conservation. With a doctorate in biology, he began his formal wildlife education 50 years ago, although his informal wildlife education started much earlier.
"Any added acre is a victory," says Kulikov. "They are like children to me – all different and I care about each one."
Kulikov's life has some parallels to that of pioneering American conservationist Aldo Leopold, sometimes referred to as the father of U.S. game management. The two men both grew up hunting and fishing, pursuits that seeded lifelong appreciation of the natural world. Kulikov was born and raised near Lake Baikal: the largest, oldest, and deepest freshwater lake in the world. He used to skip school to catch fish in the lake and its nearby rivers.
Like Leopold, Kulikov realized early on that a successful long-term hunting and fishing economy requires the protection of habitat and the personal exercise of ethical restraints; he also recognized the indispensable role that predators play in healthy ecosystems. Kulikov came to believe that nature is valuable unto itself — not just as an economic resource — and, like Leopold, went on to become a noted author and expert on many important wildlife topics.
Kulikov chose a formal career in game management and education. Kulikov attended the (Urkutsk) Agriculture Institute beginning in 1969. His teacher and mentor was Vasilly Skallon, who was ahead of his time in emphasizing protection and cooperation with local populations, especially indigenous peoples.
After graduating in 1974, he moved to Khabarovsk and ended up at the Science Institute of Hunting, Wildlife Management and Protection, which serves as a special advisor to the government. Kulikov's duties included setting game quotas: experience that convinced him that habitat was the key to healthy wildlife. "Without it, no animal can be a viable resource," he says.
At the time, the USSR placed a great emphasis on economic production, especially in the Far East, which accounts for one-third of Russia's land mass but just 4.5 percent of its population. The region's 6.3 million mostly urban residents are spread over an area nearly two-thirds the size of the U.S., leaving vast tracts of nearly untouched wilderness. Technically part of Siberia, the Far East is remote but geopolitically vital, sharing borders with China, Korea, and Mongolia.
"Without [habitat]," says Kulikov, "no animal can be a viable resource."
Kulikov saw that officials, eager to keep residents from moving out of the area, constantly pushed for aggressive hunting quotas that would support further development and growth. The mindset, he recalls, was "give us graphs with arrows going up!"
Kulikov and other staff walked a tightrope by pushing back, insisting on more conservative numbers that accounted for poaching, natural fluctuations, and other variables. Because Soviet-era officials valued scientific directives, Kulikov and his colleagues eventually prevailed.
The collapse of the USSR's central government in late 1991 continued a long economic crisis that dried up funding for game managers, accelerating a breakdown in law enforcement that opened the door to poaching, overfishing, and unregulated mining and forestry. Making matters worse, decentralization put important natural resource decisions in the hands of local officials, who sometimes awarded commercial contracts to unscrupulous friends and relatives.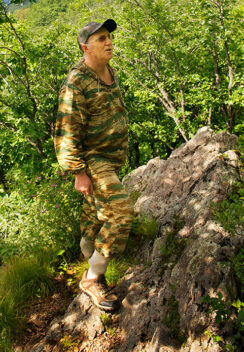 At this point in his career, Kulikov could have accepted a very lucrative position with oil and gas companies or other extractive industries that were eager to hire wildlife biologists to justify their activities. He chose instead to devote his life to protecting wildlife habitat, returning to school in 1993 to get his PhD, interning in several protected areas and learning from international colleagues how to run a nonprofit organization.
When he founded Khabarovsk Wildlife Foundation in 1993, Kulikov's initial aim was to protect the Amur tiger from extinction. But soon he realized he could have an even greater impact by concentrating on working with the many local communities and cultures that rely on salmon. By protecting salmon habitat, he realized, he could also help save the tiger and many other species. Today, Kulikov and the KWF remain involved in protecting the Amur tiger as well as important game lower on the food chain, including sable, elk, deer, and red squirrel.
In post-Soviet Russia, Kulikov notes, there is a new sense of local ownership of natural resources. "Essentially, it is nobody's and everybody's," he says.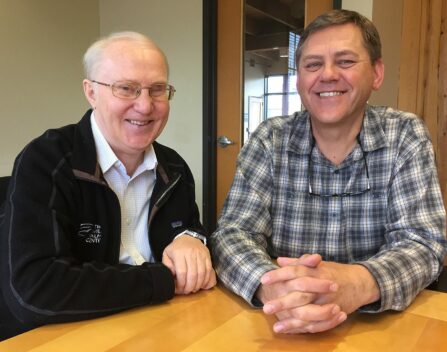 In the new system, governors establish protected areas and have the authority to assess fines and limit homesteading, commercial development, and a wide range of other activities within their territory. The current governor has a large map of the region behind his desk that serves as his guide in day-to-day decision making. "There is never enough inspection and oversight," Kulikov says, "but the system does work."
Science remains important in guiding natural resource policy. Each protected area proposal requires precise geographic information system mapping and biological surveys. The Wild Salmon Center has often assisted with these scientific assessments to make the case for new protected areas. The federal government mandates that 12.6 percent of land be protected. While more than 11 percent has already been set aside in Kamchatka, Khabarovsk is still lagging behind due to an emphasis on extractive industry.
Hunting and trapping remains a viable industry in the Far East for many, and a new generation of guides and woodsmen have become strong advocates for conservation. "The new generation are place-based and live on the land," says Kulikov. "They know why they are there and are advocating for the fish." These advocates also operate in areas where humans are not the apex species. Victor Vadelov, who runs a commercial and recreational fishery and collects vital Koppi River data as part of our joint taimen monitoring program, lost two dogs to the tiger this season.
"The new generation are place-based and live on the land," says Kulikov. "They know why they are there and are advocating for the fish."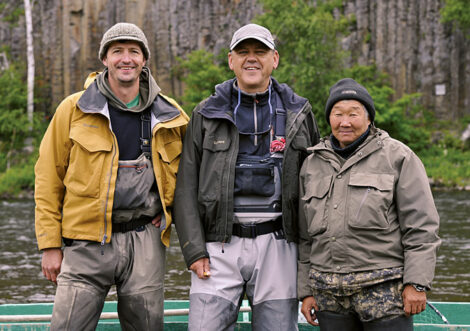 Many members of the hunting and trapping community also belong to one of Khabarovsk's nine indigenous groups. Kulikov has teamed with indigenous leaders to protect traditional hunting and gathering; recently, this group advanced a new Russian law that will provide a path to protected status for traditional use areas in the Russian Far East.
Through KWF, Kulikov also works to connect Russian youth with the importance of protecting salmon via art and literature. KWF has launched several initiatives in conjunction with the International Year of the Salmon, including distribution of educational materials including posters and a book co-authored by Kulikov titled Pearls of Our Nature: The Koppi River, which outlines protections and the reasoning behind them.
The WSC and KWF recently teamed up to fund publication of a children's Salmon Primer, or Salmon ABC, developed by a local teacher in Sovetskaya Gaven, Russia. The book, which features children's art for each letter of the alphabet, is proving very popular as giveaways and prizes, and is now available on the provincial Natural Resource Minister's website. Students also participated in mural projects at two prominent locations in Sovetskaya Gavan region: a children's art school and a local history museum.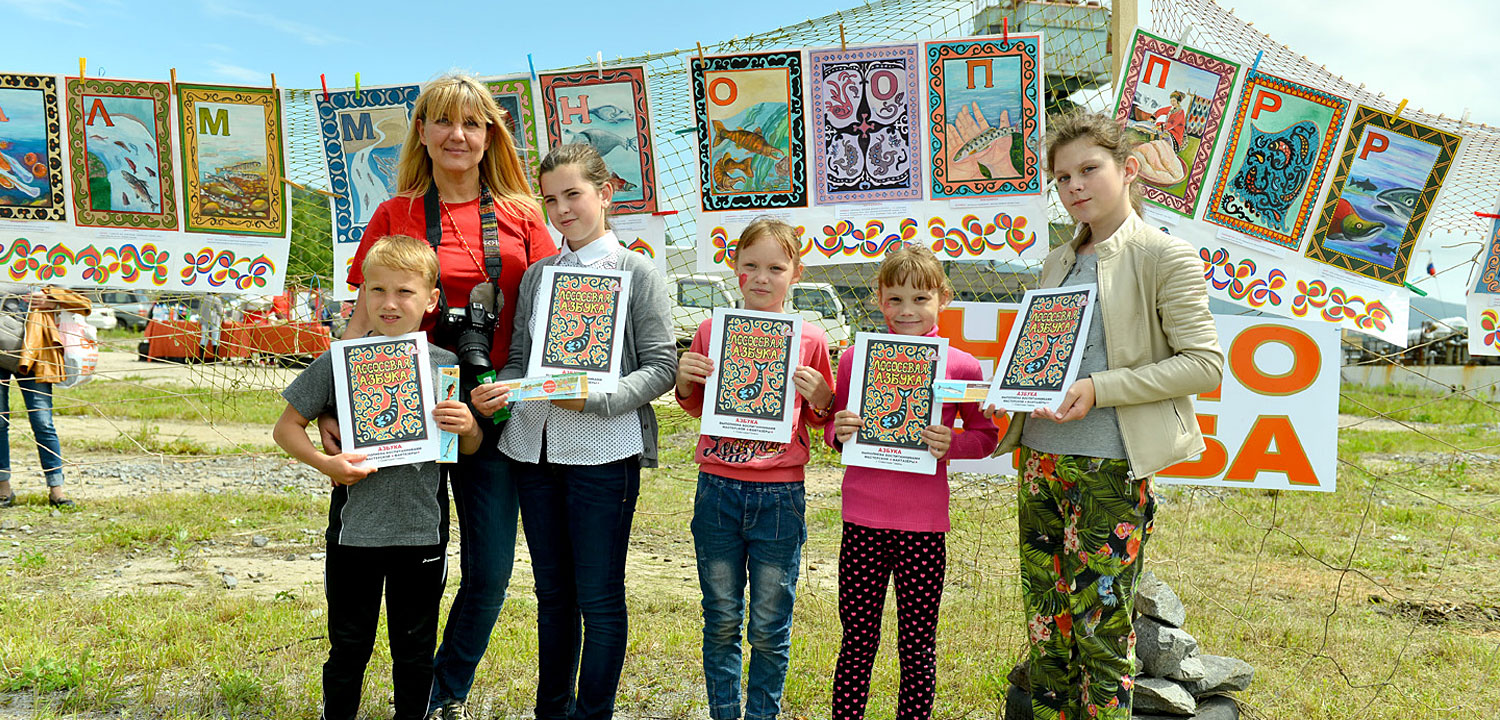 It's an impressive legacy, from the important habitat already secured in Khabarovsk to KWF's outreach to the next generation of regional conservationists. Recently, we asked Kulikov if he was ready to retire.
"Nyet," he says. "We have at least a decade of work left."