Wild Salmon Center's new Special Projects Director will help drive our ambitious and expanding policy work in Oregon.
Native Michigander Brett Brownscombe headed west after college. He worked in bars and sandwich spots in Missoula, canvassed for a local PIRG, volunteered for a land trust, and fed his wanderlust by backpacking, floating, and fishing.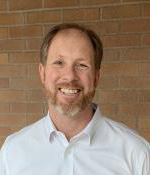 "That interlude wasn't that long, but it was transformative," Brownscombe remembers. The most transformative part followed his decision to defer law school for a year (at Oregon's Lewis and Clark College) and take a research job in Southeast Alaska for $70/week, monitoring sockeye salmon populations from a cabin near Redoubt Lake on Baranof Island.
"There were also three other wild salmon species in that same system," says Brownscombe, whose previous salmonid knowledge was limited to fishing for Lake Huron's stocked "king" and pink salmon. "It was my introduction to salmon not as these fat hatchery fish, but as amazing ocean-going travelers with mysterious and awe-inspiring behaviors."
Brownscombe brings that sense of wonder to his new role as Wild Salmon Center's Special Projects Director—along with the wealth of policy experience he's acquired in the decades since, working on wide-ranging environmental issues with the Greater Hells Canyon Council, Oregon Trout (later the Freshwater Trust), the Oregon Department of Fish & Wildlife, and the administrations of Oregon Governors John Kitzhaber and Kate Brown.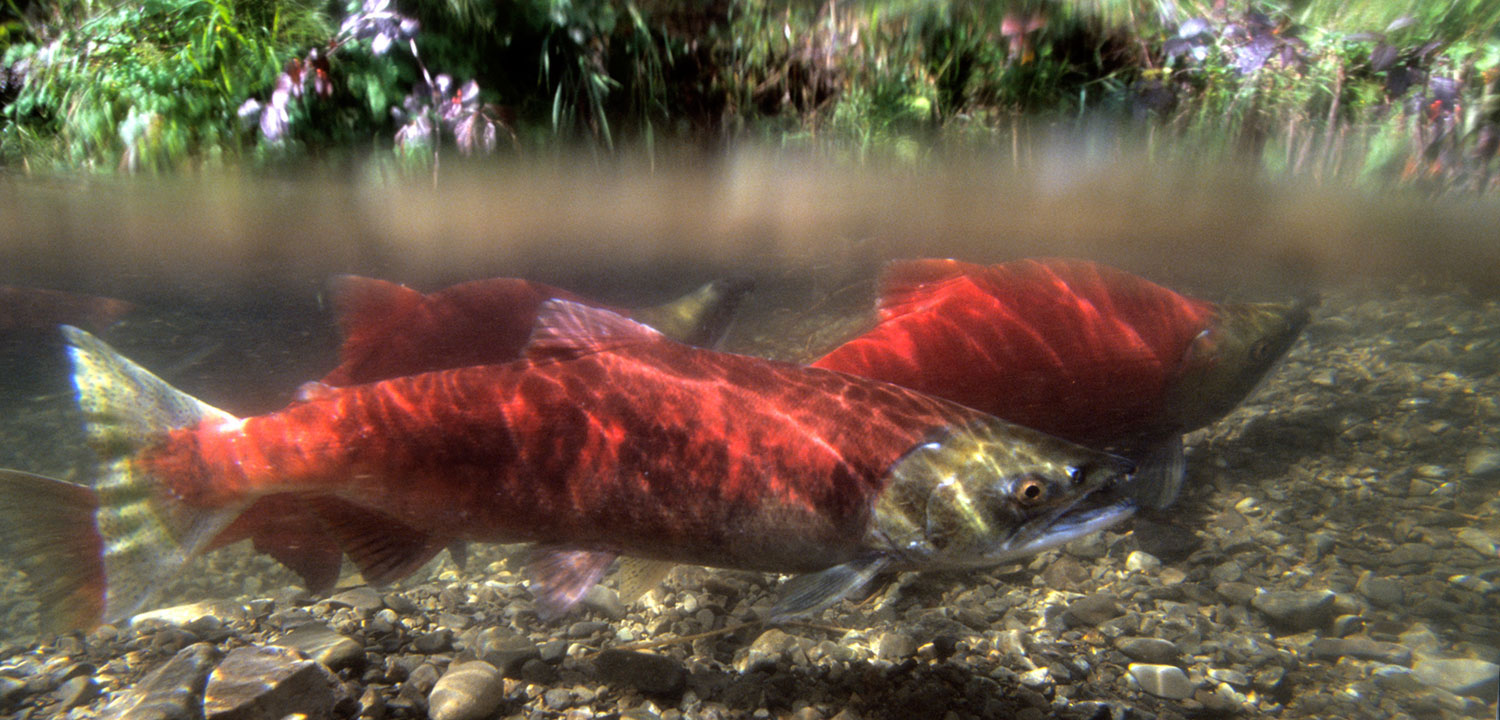 His previous roles have put him on the front lines of some of the Pacific Northwest's most high-profile environmental battles. In the 1990s, in the Hells Canyon region of the Snake River, he petitioned the state to formally engage in wolf recovery, and helped stakeholders hammer out Oregon's first, fraught wolf management plan.
"Out there, in the Wallowas, with the wildlife, the big landscapes and rivers, that was where the rubber met the road," Brownscombe says. "My job was a strange mix of litigation and collaboration. Both can be good tools if you're strategic, mentally flexible, and choose your path carefully."
Later, Brownscombe applied these lessons to another big campaign in sagebrush country: the battle over potential listing of sage-grouse under the Endangered Species Act. As part of Gov. Kitzhaber's policy team, he helped convene and advance negotiations that resulted in a landmark multi-state conservation agreement, one that opted to set aside ESA listing and build a collaborative partnership of wide-ranging stakeholders pulling for conservation.
Brownscombe sees the potential for salmon to start bold new conversations, from rethinking Oregon water policy to building durable, lasting forest protections for places like the Tillamook Rainforest.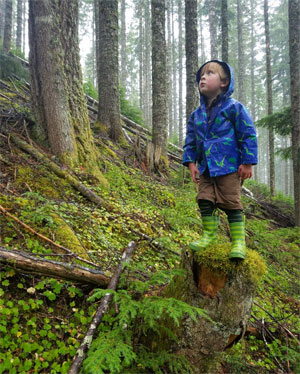 "It's challenging work to move policy solutions in contexts like this, when there are rifts tied to deep historical and political divides," Brownscombe recalls. "But it's also inspiring. I came to realize that people, despite their differences, can find pathways to walk together."
Now, Brownscombe sees the potential for a different animal—salmon—to start bold new conversations, from rethinking Oregon water policy to building durable, lasting forest protections for places like the Tillamook Rainforest. Alongside Oregon and California Policy Director Bob Van Dyk and Water Policy Program Manager Caylin Barter, Brownscombe further boosts WSC's leadership and clout in the region's environmental policy discussions.
These conversations have never been more important, Brownscombe says.
"We're in a time of reckoning," he says. "There is an equity lens to conservation work that can and should guide us as we step into the future. Truly meaningful achievements for salmon strongholds are bigger than one wild fish. They're about all the species, communities, and human systems that salmon reach."