ROCKY DIXON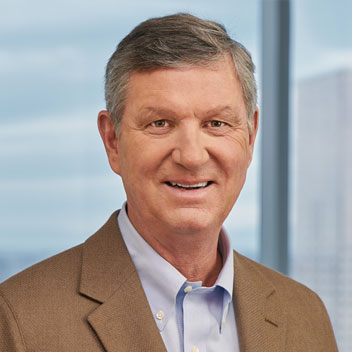 Rocky Dixon co-founded Endeavour Capital in 1991. Since then, he has worked with companies in the retail, business services, and manufacturing industries. Rocky serves on the board of the Bi-Mart Corporation and was previously a Director of Deschutes River Broadcasting, Lone Star Plywood and Door, and Michaels of Oregon. Rocky serves on the boards of El Aero Services, Adventure Funds, and Beef Northwest. He is also the Chairman of the Kinship Trust Company and sits on the board of Oregon Health & Science University.
Prior to co-founding Endeavour, Rocky spent six years as the West Coast Director for Earl Kinship Capital, a diversified equity investment company that specialized in real estate, technology startups, and oil and gas exploration. In 1983, he co-founded Support Technologies, Inc., a computer test equipment company. Rocky also spent five years in marketing and sales management at Stanley Tools. Rocky received a B.S. from the University of Oregon. He has two sons and currently lives with his wife in Asotin, Washington.
---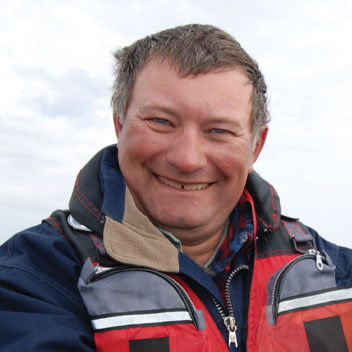 DR. KIRILL KUZISHCHIN, Ph.D.
Dr. Kirill Kuzishchin is a fish biologist from Moscow and holds a Master of Science, a Ph.D., and a Doctor of Science in fish biology from Moscow State University.
His major scientific activity includes studying life history strategy, inter- and intrapopulation structure, and morphological and genetic diversity in brown trout from Russia's White Sea watersheds; the international joint Russia-U.S. Kamchatka Steelhead Project, which is devoted to assessing the life history and genetic and morphological diversity in Asian steelhead-rainbow Parasalmo; Science Coordinator of the international Russia-US project Salmonid Rivers Observatory Network (SaRON), which studies the linkages between riverine geomorphic complexity and salmonid rivers productivity and salmonid fishes diversity; Senior Research Leading Scientist in the Russian national project The study of the fish diversity in the Lower Volga region as a science basis for the development of the sport fishing strategy in the Region; and Project Director of the national project: The Fishes of the Komandorsky Islands: ecological and evolutionary aspects of their phenetic and genetic diversity.
Dr. Kuzishchin also has worked to grow research of the Flathead Lake Biological Station and its partners (Wild Salmon Center, Moscow State University) in the field of salmon scientific research, conservation, and sustainable management in the Pacific Rim. He has also been the Science Coordinator of the Salmonid Rivers Observatory Network, linking salmon science and conservation worldwide and engaging in field operations and research. He is a member of the Editorial Board of the magazine Journal of Ichthyology and is a member of Editorial Board for the Russian angling magazines Fisherman and Elite Fisherman.
---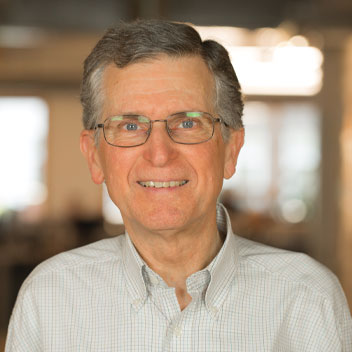 RANDALL M. PETERMAN, Ph.D.
Dr. Randall M. Peterman is a retired Professor and Canada Research Chair in "Fisheries Risk Assessment and Management," a position that he held in the School of Resource and Environmental Management at Simon Fraser University in Burnaby, B.C., Canada. For more than 40 years, his research has focused on quantitative methods to improve understanding and management of Pacific salmon, particularly in the presence of uncertainties and risks caused by climatic influences.
Randall has served on more than 25 professional panels, boards, and committees, including a 2010 Expert Panel for the Pacific Salmon Commission on evaluation of hypotheses about causes of the decline of Fraser River sockeye, as well as the 2008 Skeena Independent Science Review Panel. He also helped to write the 1995 United Nations Food and Agriculture Organization's (FAO) Precautionary Approach to Capture Fisheries. He led an international working group funded by the Gordon and Betty Moore Foundation to develop a website that helps users to design and implement salmon monitoring programs.
---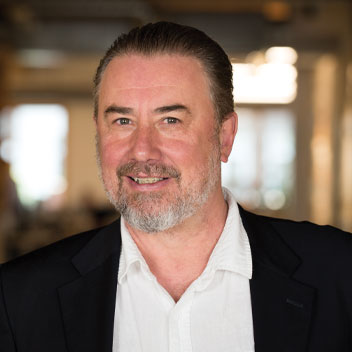 FRASER RIECHE
Fraser Rieche grew up in Victoria, B.C., and caught his first trout fly fishing at the age of three. He was instantly hooked, and this began a lifelong interest in fishing, aquaculture, and fisheries conservation. While studying biology and economics at the University of Victoria, Fraser was fortunate to have summer employment on a rapid response airborne firefighting crew—flying to the remote northern areas of B.C., the Southern Yukon, and Southeast Alaska. Fraser has worked in the international seafood industry for 25, years managing operations in both the wild-catch and aquaculture industries on three continents.
Although Fraser has worked across the industry with a variety of products, the most significant portion of his seafood experience has been dealing with salmon. In addition to his fisheries work, Fraser has volunteered time to development and aid projects and has assisted in raising money and formulating strategic plans for alternate energy projects, mineral traceability projects in Africa, commercial resource extraction ventures, and other projects dealing with sustainability issues. Recently, he started a new company, Seafoam Systems Corporation, which develops protein-based surfactants to make long-lasting biodegradable biofoams, a material that should replace some plastics in food packaging. Fraser lives in Vancouver, B.C., with his wife, daughter, and dog.
---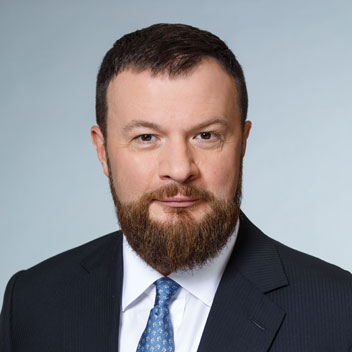 ILYA SHERBOVICH
Ilya Sherbovich has worked in Russian capital markets since 1992 when he began his career with the International Finance Corporation. From 1995 until joining United Capital Partners in September 2007, Ilya was President of the Russian investment bank United Financial Group, acquired by Deutsche Bank in 2006. Since June 2012, Ilya has served on the board of several major Russian companies: Rosneft, the largest Russian oil company; Transneft, the Russian oil transportation company; and Russia`s electricity transmission business.
Since August 2011, Ilya has also been a member of the Board of directors of Uralmash Oil and Gas Equipment Holding, a leading Russian drilling rigs manufacturer. From 2000 to 2001, he served as a Board member of Sberbank, Russia's largest commercial banking institution. From 1994 to 1995, Ilya also served on the Capital Markets Surveillance Unit of the Russian Federal Commission on Capital Markets. He is a graduate of the Plekhanov Russian Academy of Economics.
---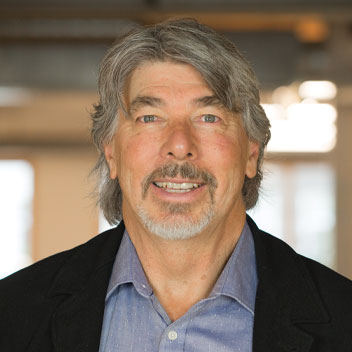 IVAN THOMPSON
Ivan Thompson brings to the Wild Salmon Center Board many years of experience in conservation philanthropy and advocacy. He currently works as Senior Advisor to Tides Canada, where he oversees the Pacific Salmon Watersheds Fund. Prior to 2017, he was employed for a decade as Program Officer for Wild Salmon Ecosystems Initiative at the Gordon and Betty Moore Foundation, focused on the intact watersheds of British Columbia. This followed earlier engagement as Northern Rivers Initiative project director with the Sage Centre, and as community and economic advisor for Forest Ethics, supporting the campaign to protect the Great Bear Rainforest.
Ivan began his professional life as a counselor and educator, culminating in the roles of Regional Director and Dean of Education at Northwest Community College. He holds a Postgraduate Certificate in Economics from the University of London, an M.Ed. in Counseling from University of Victoria, a B.Ed. in Outdoor and Experiential Education from Queens University, and a B.A. in Psychology from McMaster University. Ivan currently resides in Victoria, Canada.