Allen brings two decades of policy experience in Oregon, including work to help build the state's system of marine reserves.
When Susan Allen was growing up south of Klamath Falls, Oregon, her dad held a bunch of different jobs to make ends meet: small family farmer, OSU extension agent, irrigation district staffer.
"He had an incredible work ethic," Allen says.
Charles Payne taught his daughter to fish for brook trout high in southern Oregon's Mountain Lakes Wilderness, and for salmon and steelhead on annual summer vacations on the Oregon Coast. Payne—ever-gregarious with strangers—espoused a simple philosophy about what made an honorable life.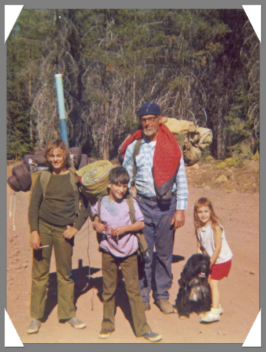 "When you get to the end, you're measured by the condition of the land and the quality of relationships you leave behind," Allen says, paraphrasing the late Payne, who died in 2020.
For Allen, who resolved to study marine biology at eight and later earned a zoology degree from Oregon State, these were words to live by. They have served as a touchstone through two decades of public service work in Oregon, in which she grew a powerful web of friendships from the Speaker and Senate President's office to the wharves of coastal fishing towns. Along the way, she led the charge to establish Oregon's first network of marine reserves.
She brings that rich experience to a new role in 2022, as the next Vice President for Conservation at Wild Salmon Center.
"Sue will be a huge asset for us as we scale up our conservation work across the North Pacific," says Guido Rahr, WSC President & CEO. "She knows how to handle teams and talent; she's highly equipped to work through tough political knots and bring people from disparate sides together."
Allen said: "I'm honored and humbled to join this high-powered organization and to help WSC's team of experts meet ambitious goals across the North Pacific in the coming years."
Allen worked for a decade as staff to elected officials in Salem and Portland, before turning to marine conservation. In building the Our Ocean coalition to help establish a system of marine reserves for the contentious nearshore waters of Oregon, she leaned on a commonsense approach and rural point of view. "No-take" reserves split many fishing communities and the most controversial proposals—including a 35–square mile reserve off Cape Falcon in an area favored by crabbers and long-liners—struggled to earn community support.
But beginning in 2007, Allen assembled a team of coastal and inland Oregonians to draw world-class scientists and a wealth of experiential knowledge into the process. The Our Ocean coalition grew to include more than 27 endorsing organizations and all ocean user groups, including fishermen and recreationalists, conservationists, local tourism officials, and—eventually—organized labor leaders hoping to spur renewable energy development off the coast.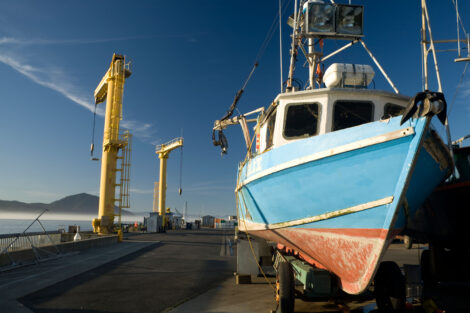 "We talked about protecting our shared heritage, and I have found that Oregonians naturally want to responsibly manage the ocean," Allen says. "Deep conversations happened one at a time, not only with people whose backyards were the ocean but also with folks who lived inland who enjoy the bounties of the coast seasonally."
Over the course of six years, heavy community input led to several pieces of legislation establishing Oregon's system of five new marine reserves, which included flexible-use marine protected areas where sustainable, hook-and-line fishing is permitted. Additionally, Oregon's Territorial Sea planning process identified additional protections and three potential renewable energy sites. The sea plan and the marine reserve network both earned bipartisan support in Salem.
"Continuing to learn about and protect our ocean while we pursue a better quality of life was a throughline for everyone," says Allen.
We all need cold, clean water. We want equal access to wild places to relate and to share with our families.
For Allen, the Covid-19 pandemic has only clarified and heightened the need to protect that nature-based quality of life. Serving recently as the operations director for the 14,000-member Service Employees International Union Oregon Local 49, Allen supported health care and janitorial colleagues on the frontlines of the pandemic.
"We all need cold, clean water. We want equal access to wild places to relate and to share with our families," she says. "My hands-on education at SEIU demonstrated to me how important it is to provide equity and access to our unique and fragile quality of life. We cannot take them for granted."
Friends and colleagues from Portland to Klamath are eagerly awaiting her next chapter focused on protecting salmon and their home rivers for the communities that depend on them. Nobody is more proud than Allen's family in Oregon's high desert.
"They are salmon and steelhead fishermen at their core. They are thrilled about me joining the Wild Salmon Center family," she says.
Charles Payne—avid pursuer of brook trout, crab, salmon, the occasional sturgeon, and respect that endures—presumably would have felt the same.
Photo at top of page: Susan Allen, our new Vice President of Conservation, and David Finkel, Executive Director of The Stronghold Fund and VP of Development & Communications, fishing on the Skeena River in British Columbia, Canada.