The Khabarovsk regional grassroots organization Khabarovsk Wildlife Foundation (KWF) was created by Alexander Kulikov in February 1993 with the mission to protect unique and diverse ecosystems and conserve them for future generations.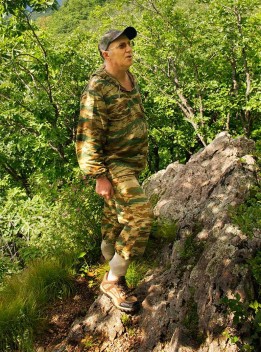 Over the past 20 years, under Kulikov's leadership, 21 protected areas were established, with a total area of over 4.5 million acres. Kulikov has also helped develop the regional government's protected areas plan through 2020.
With Wild Salmon Center's scientific and operational support, the organization led efforts to establish the Tugursky Nature Reserve, which protects 197,000 acres of critical habitat within the Tugur Watershed; and the Shantar Islands National Park, which protects the entire 1.2 million-acre Shantar archipelago and its surrounding marine waters.
As a former government wildlife biologist, Mr. Kulikov's continued logistical and technical support for regional government improves the effectiveness of anti-poaching campaigns and accelerates the conservation of protected areas. KWF support for cash-strapped government agencies also includes functional things like transport, fuel, and satellite phones.
Get to Know KWF: Check out our partner profile on Alexander Kulikov