Oji, Japan's largest paper company, and the Wild Salmon Center move to protect the Sarufutsu, one of the country's last wild salmon rivers.
Tokyo, Japan – Oji Paper, the largest paper company in Japan, has made a landmark commitment to create a protected area on private timber lands surrounding the Sarufutsu River, one of the last wild and free-flowing rivers in Japan. The protected area will safeguard critical habitat for the endangered sea run taimen, the largest fresh water fish in Japan which can reach up to one meter in length and live over 20 years.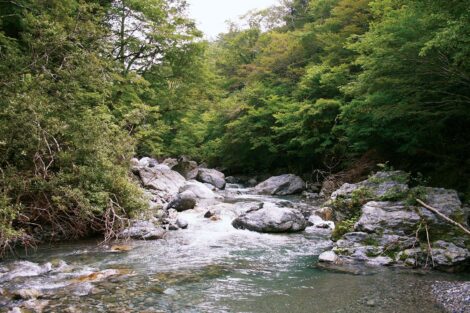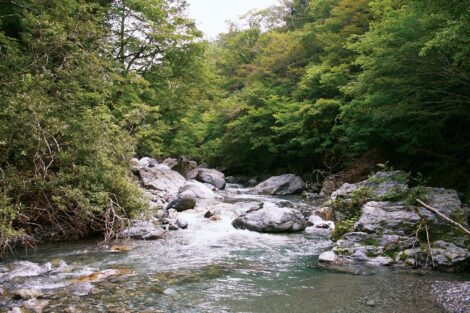 "We believe the creation of the Sarufutsu Environmental Conservation Forest and Sarufutsu Conservation Council represents a win-win for both business and biodiversity conservation," said Gemmei Shimamura, General Manager Strategic Resource Management Division, Oji Paper Company. "Oji is committed to take the steps necessary to balance the protection of this remarkable natural treasure with sustainable timber harvests."
Located in the northeast portion of the island of Hokkaido, the Sarufutsu Environmental Conservation Forest totals 6,573 acres and will be the first protected area established on private lands in Japan for the express purpose of aquatic biodiversity conservation.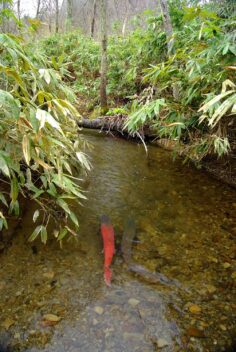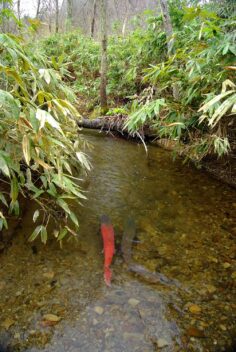 "Oji Paper has taken a historic step to protect and conserve one of the last intact and free flowing rivers that remains in Japan," said Guido Rahr, President and Chief Executive of the Wild Salmon Center. "The Wild Salmon Center is proud to participate in the creation of this protected area and to partner with Oji and local groups to safeguard the river's sensitive taimen habitat."
The new protected area will include a "no-cut" timber zone, ensuring that riparian areas are buffered and critical habitat protected for unique wildlife such as the endangered Steller's Sea Eagle. The protected area will encompass healthy floodplain forests as well as large wetlands areas recognized as an "Important Bird Area" by Birdlife International and one of Japan's most important wetlands by Japan's Ministry of the Environment.
"The creation of the protected area on the Sarufutsu is incredibly timely," said Dr. Michio Fukushima, a scientist with the National Institute for Environmental Studies Japan and a member of the International Union for Conservation of Nature. "The Sarufutsu Environmental Conservation Forest will act as an insurance policy in the face of growing threats to biodiversity globally including climate change."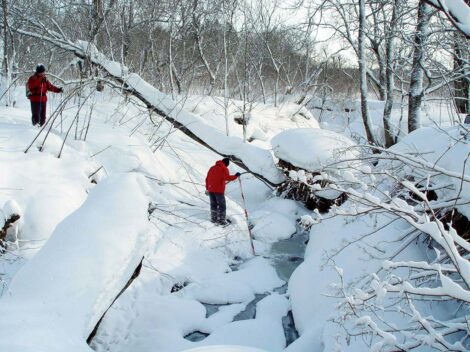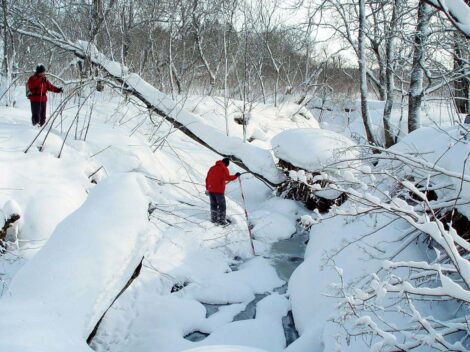 Oji Paper has been collaborating for several years with scientists and conservationists, as well as local community groups on this project. In addition to creating this new protected area, Oji Paper Company has taken the next step by establishing the Sarufutsu Itou (taimen) Conservation Council, a collaborative effort that will help guide future conservation activities in the region.
"The Sarufutsu Town greatly appreciates Oji Paper for establishing the Sarufutsu Itou Conservation Council," said Akira Tatsumi, the Mayor of Sarufutsu Town. "We believe the council will become a foundation for sustainable development in our region."