We are led by an experienced volunteer Board of Directors, which includes experts in international conservation, salmon research and management from Russia, Canada, and the United States.
---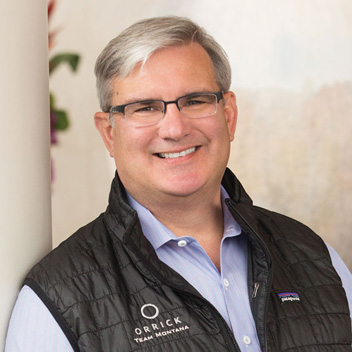 Mitch Zuklie, Chairman
San Francisco, California
Mitch Zuklie, Chairman and Chief Executive Officer of the law firm Orrick, is a seasoned business and legal advisor. He counsels innovative companies at all stages, as well as their founders, boards, advisors and investors, and has been named one of the top ten Most Innovative Lawyers in North America by Financial Times.
Mr. Zuklie serves on the board of Fisker Inc., as a Trustee of his alma mater Bowdoin College, and on the advisory board of and several non-profits dedicated to inclusion and innovation in the legal profession. He also serves as chairman of the board of Wild Salmon Center.
A passionate fly angler, Mitch has a lifelong interest in conservation. See our profile of Mitch Zuklie.
---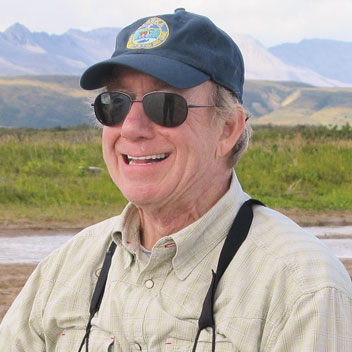 John Childs
Boston, Massachusetts
John W. Childs is the Chairman of J.W. Childs Associates, L.P., a private equity and special situation investment firm founded in 1995, currently focusing on life science, real estate and consumer brands investments.
Previously, Mr. Childs was Senior Managing Director of the Thomas H. Lee Company from 1987 to 1995, where he had broad responsibilities for originating, analyzing, negotiating, and managing leveraged buyout transactions, such as Snapple and General Nutrition Company.
Prior to that Mr. Childs held various executive positions in the investment area at the Prudential Insurance Company of America, ultimately serving as Senior Managing Director in charge of the Capital Markets Group. He is currently a Director of Realm, LLC, a premium Napa wine company, Biohaven Pharmaceuticals, Pyramid Biosciences, OMAX Health, VeraDermics and Basin Holdings. Prior to their sale, he was Chairman of the Board of Kosta Browne, Sunny Delight and CHG Healthcare Services.
Mr. Childs is also on the board of Delta Waterfowl, Waterfowl Research Foundation and Wild Salmon Center, focusing on wildlife conservation. Mr. Childs has a B.A. from Yale University and a M.B.A. from Columbia University. See our profile of John Childs.
---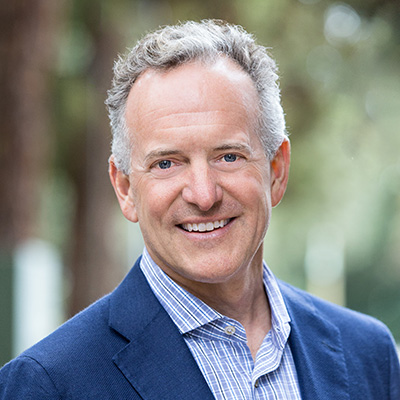 Jon Callaghan
Palo Alto, California
Jon is an early stage venture capitalist and co-founder of True Ventures. He has been in the venture capital business since 1991 and built three companies of his own. His first was Mountain Bike Outfitters, Inc., which he created at age 18. Jon started his venture career as an associate at Summit Partners and then joined Greenhouse, AOL's venture capital investment group and incubator. He entered the internet market early by joining CMGI's @Ventures group in 1996. Before founding True, Jon was a managing director at Globespan Capital Partners.
First as a founder and now as an investor in early-stage technology companies, Jon's direct startup experience has allowed him to see the world through an entrepreneur's eyes. Jon's career has been driven by a deep belief in the power of human creativity to improve our world.
Jon received a bachelor's degree in government from Dartmouth College and an MBA, with distinction, from Harvard Business School. He was recently the Chairman of the National Venture Capital Association. When he is not empowering the entrepreneurs of tomorrow, you can find him talking about airplanes or hanging out with his wife and four boys.
---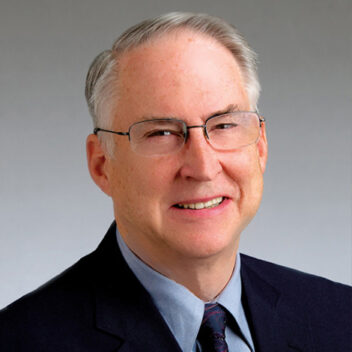 Rick Halford
Eagle River, Alaska
Rick Halford is a lifelong Republican who served for nearly 25 years in the Alaska State Legislature. He retired as Senate President in 2003. He was an Alaska State House Representative from 1978-1982, and an Alaska State Senator from 1982-2002, during which time he served multiple terms as both Senate Majority Leader and President.
As a commercial bush pilot, he launched the Halford Guide Service and served as owner and operator of the Susitna Lodge and Flying Service. From 1968-1975 he was a member of the Alaska Air National Guard.
Former State Senate President Halford is well-respected for his role as a political leader in Alaska. And with about 10,000 hours in the air over Alaska as a commercial pilot and big game hunting guide, Mr. Halford has a 54-year view of Alaska's incredible values in renewable and nonrenewable resources. He is an avid outdoorsman, and now spends his time working to protect Bristol Bay fisheries. He and his wife Rona have three daughters and three sons.
---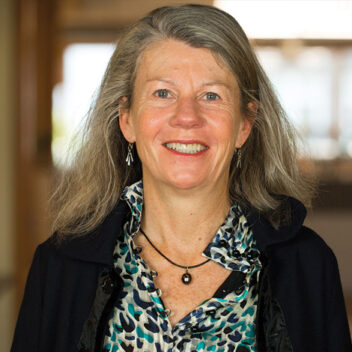 Loretta Keller
San Francisco, California
Loretta Keller began her San Francisco culinary career at Jeremiah Towers' revolutionary Stars. She opened Bizou in 1993, and transformed the concept and menu in 2005 into COCO5OO, a San Francisco Chronicle "Top 100" restaurant. In 2009 she garnered a James Beard nomination for Best Chef California/Pacific region.
In 2008, Chef Keller partnered with Charles Phan of The Slanted Door to launch the Moss Room Restaurant and the Academy Cafe at the California Academy of Sciences. Since selling COCO5OO in 2014, she has focused on developing educational programs, such as through her partnership with the Exploratorium and SEAGLASS Restaurant. CUESA, Street Smart, Share Our Strength, Meals on Wheels, Food Runners, and Tibetan Aid are among her charity interests.
Chef Keller was born in Vancouver, British Columbia, raised in Los Angeles, and has a literature degree from the University of California Santa Cruz. She has a lifelong passion for the natural world and enjoys fly fishing, hiking, hunting, and foraging. See our profile of Loretta Keller.
---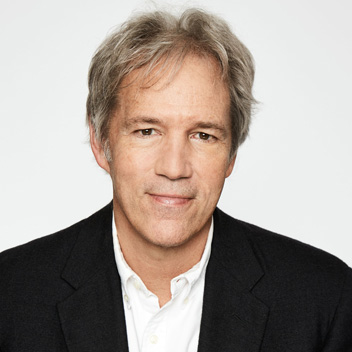 David E. Kelley
Santa Monica, California
Multi award-winning writer/producer David E. Kelley is the mind behind some of America's most groundbreaking and distinctive television dramas that address contemporary issues such as social justice, diversity, and privilege. He is the creator of the Emmy, Peabody and Golden Globe Award-winning shows "Big Little Lies", "Boston Legal," "The Practice," and "Ally McBeal," the critically acclaimed dramatic series "Boston Public," "Chicago Hope," and "Picket Fences."
Before venturing into the world of entertainment, Kelley was an attorney practicing law in Boston. While still a lawyer, he wrote the feature film "From the Hip," which earned the attention of "L.A. Law" co-creator Steven Bochco. He joined "L.A. Law" as a writer in 1986, quickly climbing the ranks to producer. Mr. Kelley has gone on to create over twenty television series, credited with writing over 500 episodes.
Born in Waterville, Maine, Kelley graduated from Princeton University in 1979, where he served as captain of the hockey team. He received his law degree from the Boston University School of Law in 1983. Kelley's background in law has greatly influenced his storytelling and ability to create thought provoking television that resonates with viewers across the world. Kelley also has a large interest in wild fish conservation, which led him to found the sustainable aquaculture company Riverence, which has fourteen land-based trout and trout-egg farms across Idaho and Washington State.
---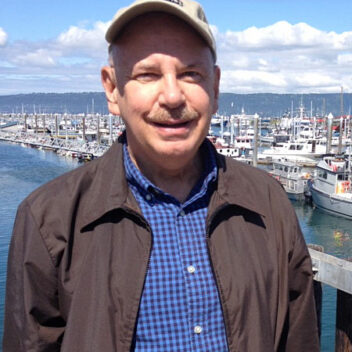 Steven Kohl
Arlington, Virginia
Steven G. Kohl is a retired Russia-East Asia Branch Chief with the U.S. Fish and Wildlife Service. He served in many capacities over the course of his long career in government service, with the USFWS as well the U.S. Environmental Protection Agency and the former U.S. Information Agency.
As Eurasia Branch Chief of the USFWS's International Conservation Division from 1996-2017, Mr. Kohl was responsible for negotiating and administering essential bilateral agreements and overseeing annual exchanges of U.S. and foreign scientists to learn from each other and achieve conservation goals.
Following his 38-year USFWS career, Mr. Kohl has remained active in conservation work, volunteering at Kenai National Wildlife Refuge and Russia's Lake Baikal Nature Reserve and Central Siberian Botanical Garden. Kohl is an optimist, seeing in his work to build bilateral cooperation among biologists and ecologists an example of partnerships that transcend politics for the larger work of salmon and wildlife conservation. See our profile of Steven Kohl.
---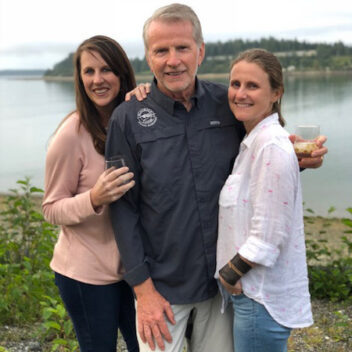 Ray Lane
Atherton, California
Ray Lane is an American business executive specializing in technology innovation in data science, machine learning, foodtech and information strategies. Mr. Lane is best known for a "go to market" overhaul of Oracle Corporation in the 1990s, which led to a ten-fold increase in revenues and a 65X increase in market valuation. He is cited as being the catalyst for Oracle turnaround in the 1990s, establishing the platform for Oracle's remarkable growth since then.
Mr. Lane is currently a Managing partner at GreatPoint Ventures, a firm he co-founded. GPV invests in early-stage technology companies innovating in Enterprise Data Strategies, Personal Wellness and Digital Health. He is also a partner emeritus at Kleiner Perkins, a venture capital firm in Silicon Valley where he was a Managing Partner for 14 years.
He has served as the chairman of the board of trustees at Carnegie Mellon University, and led the institution's capital campaign to establish a Silicon Valley campus in 2002. He has also served as Chairman of the Hewlett Packard Corporation where he continues to serve on the board of HPE. Mr. Lane's philanthropic interests include work in higher education, the Special Olympics and cancer research. See our profile of Ray Lane.
---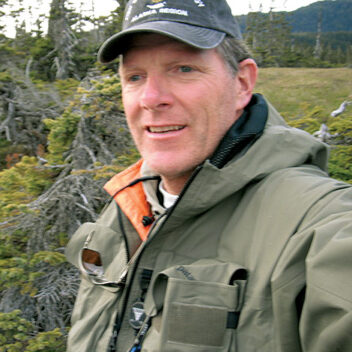 Nate Mantua, Ph.D.
Santa Cruz, California
Dr. Nate Mantua leads the Salmon Ecology Team at NOAA's Southwest Fisheries Science Center in Santa Cruz, California. From 1995-2012, Dr. Mantua worked at the University of Washington in Seattle, where he co-directed the Climate Impacts Group.
In 2000, Dr. Mantua received NOAA's Presidential Early Career Award for his work on the Pacific Decadal Oscillation and its impacts on Pacific salmon. He has served on multiple national and international scientific advisory panels, including the Royal Society of Canada's Expert Panel on Climate Change and Oceans, the National Research Council's panel on Alaska Stellar Sea Lions and the Groundfish Fishery, and the Pacific Salmon Commission's Fraser River Sockeye Panel.
Dr. Mantua grew up in Bodega Bay, California, earned a B.Sc. in atmospheric sciences from the University of California Davis, and a Ph.D. in atmospheric sciences from the University of Washington. He was a postdoctoral fellow at the Scripps Institute for Oceanography in a project focused on seasonal climate forecasting. His passion for the ocean, salmon, and steelhead guides his research, service, and recreation activities. See our profile of Nate Mantua.
---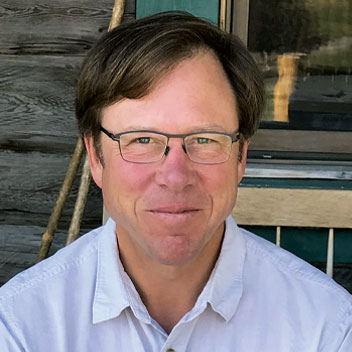 Guido Rahr
Portland, Oregon
Under Mr. Rahr's leadership, Wild Salmon Center has developed scientific research, habitat protection and fisheries improvement projects in dozens of rivers in Japan, the Russian Far East, Alaska, British Columbia and the US Pacific Northwest, raising over $100 million in grants, establishing eight new conservation organizations, and protecting three million acres of habitat including public lands management designations and eight new large scale habitat reserves on key salmon rivers across the Pacific Rim.
Mr. Rahr earned a BA in English Literature from the University of Oregon and a Masters of Environmental Studies from Yale University. Before coming to the Wild Salmon Center, he developed conservation programs for Oregon Trout, the United Nations Development Programme, the Rainforest Alliance and Conservation International. Mr. Rahr is a member of the World Conservation Union (IUCN) Salmon Specialist Group, and is a passionate fly fisherman and fly tyer. He lives in Portland, Oregon with his wife, Lee, and their three sons. Learn more about WSC President Guido Rahr.
---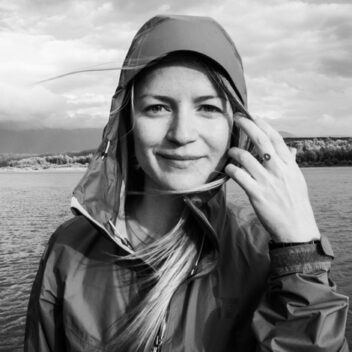 Andrea Reid, Ph.D.
Vancouver, BC
Dr. Andrea Reid is a citizen of the Nisga'a Nation and an Assistant Professor with the University of British Columbia's Institute for the Oceans and Fisheries.
She is helping to launch and lead the Centre for Indigenous Fisheries, working to build a national and international hub for the study and protection of culturally significant fish and fisheries. Her research program adopts highly interdisciplinary and applied approaches to improving our understanding of the complex interrelationships between fish, people and place.
Dr. Reid holds a B.Sc. in Environment and a M.Sc. in Biology from McGill University. Dr. Reid's PhD in Biology from Carleton University centered on multiple stressor effects on Pacific salmon, using tools and insights from Western and Indigenous sciences in tandem.
Dr. Reid is a cofounder of Riparia, a Canadian charity that connects diverse young women with science on the water to grow the next generation of water protectors. She is also a National Geographic Explorer and a Fellow of The Explorers Club. See our profile of Andrea Reid.
---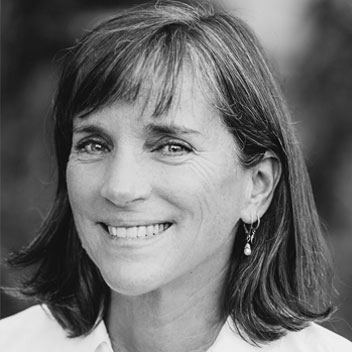 Mary Ruckelshaus, Ph.D.
Seattle, Washington
Dr. Mary Ruckelshaus is the director of the Natural Capital Project and a Senior Research faculty at Stanford University. She has also led the Ecosystem Science Program at the National Oceanic and Atmospheric Administration's Northwest Fisheries Science Center in Seattle. Before that, she was an assistant professor of biological sciences at Florida State University. The main focus of her recent work is developing ecological models including estimates of the flow of ecosystem services and changes in human wellbeing under different management regimes around the world.
Dr. Ruckelshaus serves on the Wild Salmon Center Board, and the science council of The Nature Conservancy, and is a past trustee on its Washington Board and worldwide Board of Directors. She also has been a member of the United Nations' High Level Panel on Building a Sustainable Ocean Economy, and is a past chair of the Science Advisory Board of the National Center for Ecological Analysis and Synthesis and of COMPASS. She was Chief Scientist for the Puget Sound Partnership—a public-private institution charged with achieving recovery of the Puget Sound terrestrial, freshwater and marine ecosystems.
Dr. Ruckelshaus has a bachelor's degree in human biology from Stanford University, a master's degree in fisheries from the University of Washington, and a doctoral degree in botany, also from Washington. See our profile of Mary Ruckleshaus.
---
Rhea Suh
Novato, California
Rhea Suh is the president and CEO of the Marin Community Foundation (MCF), applying her full breadth of philanthropic, environmental and public policy experience to help enhance the northern California community's quality of life.
Before joining MCF, Rhea served as the president of the Natural Resources Defense Council (NRDC), where she helped the organization grow by more than $50 million and led the creation of a new ten-year strategic plan. From 2009-2015 she served as the Assistant Secretary for policy, management, and budget at the U.S. Department of the Interior under the Obama administration, where she led several cross-cutting initiatives on federal land conservation, climate adaptation, international affairs, and youth programs.
Prior to her appointment to the Interior Department, Rhea created and managed a $200 million program dedicated to conservation and clean energy in her role as a program officer for the David and Lucile Packard Foundation. Rhea developed similarly far-reaching programs at the William and Flora Hewlett Foundation, where she designed the foundation's clean energy and climate change initiatives and led the effort to create the Great Bear Rainforest – one of the most successful land-protection campaigns in North America.
Rhea earned her bachelor's degree in environmental science from Barnard College and received a Fulbright Fellowship to research environmental movements in Seoul. She returned to the States and earned a master's degree in education, administration, planning, and social policy from Harvard University.
With her expertise in environmental and public health solutions, Suh is a media commentator making frequent appearances in the New York Times, Washington Post, MSNBC, NPR, and other outlets.
Rhea was born in Boulder, Colorado and spent much of her childhood camping, fishing, and hiking. She is an avid fly-fisher and "marginal" duck-hunter.
---
Emeritus

Peter W. Soverel (Founder)
Edmonds, Washington

Jack Stanford, Ph.D.
Polson, Montana