Wild Salmon Center is an international organization with programmatic activities in the Russian Far East, Japan, Alaska, British Columbia, Washington, Oregon, and California. The home office is located in Portland, Oregon in the Jean Vollum Natural Capital Center, with satellite offices in Alaska and Washington state. See our employment page for job opportunities.
Our talented staff labor behind the scenes on behalf of coalitions and local communities, always putting fish first. And their origin stories, as well as those of thousands of others across this vast salmon region, serve as inspiration for our daily conservation work. Get to know our people and their motivations with our Life History Project video series.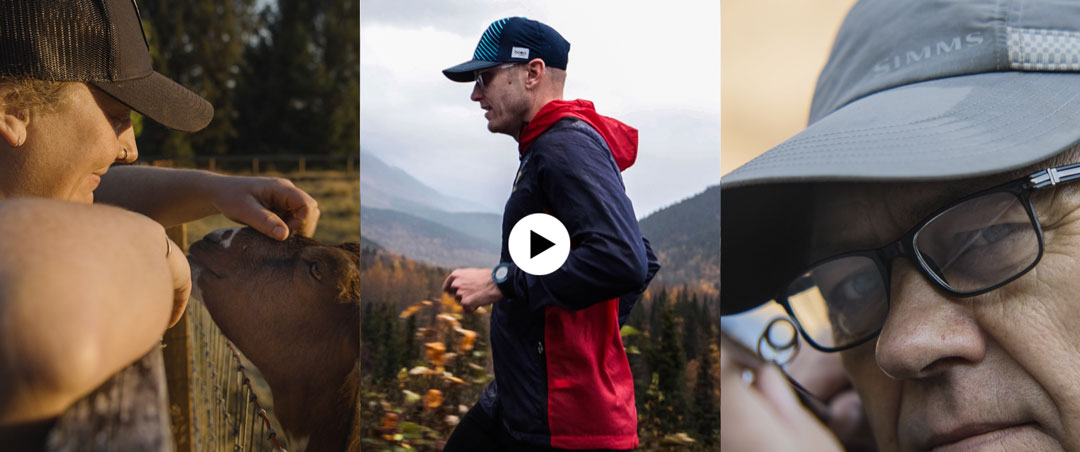 Staff
---
Guido Rahr | President & CEO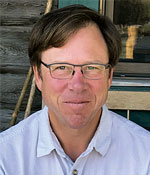 Under Mr. Rahr's leadership, Wild Salmon Center has developed scientific research, habitat protection and fisheries improvement projects in dozens of rivers in Japan, the Russian Far East, Alaska, British Columbia and the US Pacific Northwest, raising over $100 million in grants, establishing eight new conservation organizations, and protecting three million acres of habitat including public lands management designations and eight new large scale habitat reserves on key salmon rivers across the Pacific Rim.
Mr. Rahr earned a BA in English Literature from the University of Oregon and a Masters of Environmental Studies from Yale University. Before coming to the Wild Salmon Center, he developed conservation programs for Oregon Trout, the United Nations Development Programme, the Rainforest Alliance and Conservation International. Mr. Rahr is a member of the World Conservation Union (IUCN) Salmon Specialist Group, and is a passionate fly fisherman and fly tyer. He lives in Portland, Oregon with his wife, Lee, and their three sons. | Email Guido Rahr
---
Emily Anderson | Alaska Program Director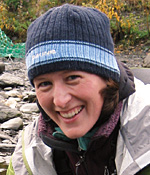 Emily joined the Wild Salmon Center in October 2012 and is based in Anchorage. She brings over fourteen years of experience in the fields of environmental education and environmental law and policy. A Minnesota native, Emily grew up exploring the many lakes, streams and wetlands in and around the state and developed a keen interest in issues affecting fish populations and water quality. After working for several years as an environmental educator and canoe guide in the Midwest and Washington, she attended Vermont Law School where she received a J.D. and a Master of Studies in Environmental Law. Since moving to Alaska in 2006, Emily has worked as an environmental attorney and legal consultant specializing in water law and fish habitat protection. She has experience representing the diverse interests of Alaska Native communities, NGOs, concerned citizens and commercial fishing groups. In her spare time, Emily enjoys hiking, cross country skiing, canoeing and exploring the Alaska backcountry with her faithful dog, Chance. | Email Emily Anderson
---
Will Atlas. Ph.D. | Salmon Watershed Scientist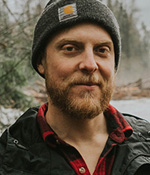 Will Atlas joined the Wild Salmon Center in 2020 as a Salmon Watershed Scientist. Salmon and trout are a lifelong passion for Will, and during the course of his career he has spent time living and working on the Olympic Peninsula, in Bristol Bay, in Northern California, and on the Central Coast of British Columbia. Prior to joining our team, he spent ten years in British Columbia, working with First Nations to build community-based salmon science initiatives. This research has focused on population monitoring and assessment tools for remote watersheds on the Central Coast of BC, and understanding how fisheries and climate act synergistically to drive salmon population trajectories. He holds an MSc and PhD in Biological Sciences from Simon Fraser University, and a BSc in Aquatic and Fishery Sciences from the University of Washington. In his free time Will enjoys exploring the Pacific Northwest, on foot or by boat with his wife Olivia. | Email Will Atlas
---
Caylin Barter | Water Policy Program Manager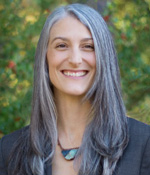 Caylin Barter joined Wild Salmon Center in 2020 as Water Policy Program Manager, championing legislative and administrative reforms to protect and restore streamflow in Oregon's salmon-bearing streams and rivers. She works with a broad coalition of water stakeholders, including conservation groups, industry trade associations, special districts, legislators, Tribes, and agencies, and she brings experience gained in private practice, environmental NGOs, and the public sector.
Before joining WSC, Caylin was an associate at a northwest law firm, advising clients throughout Oregon on water and environmental matters. She previously led the streamflow restoration program at the nation's oldest water trust, facilitating water rights transfers with farmers and ranchers to improve instream habitat for ESA-listed salmonids. Caylin has also worked in applied conservation and spent several summers as a seasonal employee of the U.S. Forest Service, including fighting wildfires as a member of the Prineville Interagency Hotshot Crew and surveying streams on the Tahoe National Forest. She holds a J.D. with Certificate in Water & Environmental Law from the University of Arizona and a B.S. in Natural Resources from Cornell University. Outside of the office, you can find her exploring Oregon's rivers, forests, mountains, deserts, and coastline with her family. | Email Caylin Barter
---
Oakley Brooks | Communications Director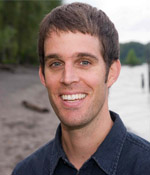 Oakley Brooks is an editorial content developer and communications strategist. With Ecotrust, between 2012-2015, he led media outreach and built a new organizational blog and a digital magazine, Commonplace. Previously, he served as contributing editor at Nature Conservancy magazine. He's a former journalist whose work has appeared in news outlets around the world, including The New York Times, International Herald Tribune, Los Angeles Times, and the Christian Science Monitor. Oakley earned a B.A. in history from Princeton University, with a focus on African and environmental history. He was writer-in-residence at the Earth Observatory of Singapore in 2009-2010. Oakley lives in Portland with his wife and daughter; they like to dig in the dirt, paddle rivers and bays, seek out new birds in the city, and play and watch soccer. | Email Oakley Brooks
---
Brett Brownscombe | Special Projects Director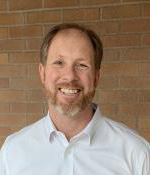 Brett brings diverse experience in policy, government, law and non-profit advocacy to the Wild Salmon Center. In the role of Special Projects Director, he is part of the team working to advance the Center's forest conservation and water program work in Oregon as well as strategic development and engagement in broader work promoting the durability of salmon strongholds. He and his family live in White Salmon, WA.
Before joining WSC, Brett served as a natural resource policy advisor to Oregon Governor John Kitzhaber, followed by interim service as Deputy Director of the Oregon Department of Fish & Wildlife, and then as a policy advisor to Governor Kate Brown. Prior to that, he lived in rural Oregon doing nonprofit litigation and collaboration work for the Greater Hells Canyon Council, and later managing staff and advancing restoration and conflict resolution efforts around water use and stream habitat for The Freshwater Trust. Before moving to Oregon in 1997 for law school, he worked on conservation advocacy in Montana and salmon recovery and management in Alaska. Brett has a passion for the outdoors, wildlands and wildlife, as well as a certificate in environmental law from Lewis and Clark, Northwestern School of Law, and an undergraduate degree from Kenyon College in Gambier, Ohio. | Email Brett Brownscombe
---
Jody Creasman | Media Design Coordinator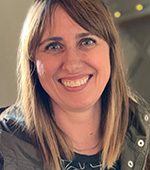 Jody joined the Wild Salmon Center in 2019. Bringing over 20 years of design and communications experience, she has a diverse background working for agencies, higher education, and non-profit organizations. Jody earned her Bachelor of Fine Arts in Graphic Design and Art History from Montana State University in Bozeman. As a native Montanan, Jody's love of the outdoors and her respect for the natural world was imprinted at a young age. This passion for the outdoors involves volunteering with Harper's Playground, a local non-profit advocating for outdoor equity and inclusion through innovative and accessible playgrounds. In her spare time Jody enjoys traveling, gardening, bicycling, backpacking, and exploring the beautiful Northwest with her family and friends. | Email Jody Creasman
---
Ramona DeNies | Senior Writer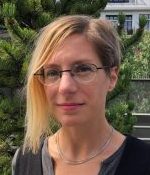 Ramona joined the Wild Salmon Center in August 2019 to help tell its stories. Previously, she was the News and Travel Editor at Portland Monthly, where she also led the fact-checking department and wrote features on subjects including wildlife smuggling and the seafood industry. Prior to Portland Monthly, Ramona ran communications for several nonprofits and directed a Latin American trade association. Her journalism has appeared in Outside, the Believer, and the Seattle Met. She has a B.A. in English and Latin American Studies from the University of Kansas and an MFA in Creative Writing from Portland State University. In Portland since 2001, find her running trails, writing-about-town, and enjoying pints with friends and family. | Email Ramona DeNies
---
Tim Elder, Ph.D. | Southwest Oregon Program Manager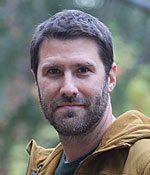 Tim is a native Southern Oregonian and recent graduate from the Environmental Science and Management Department at Portland State University. Tim's doctoral work focused on human impacts to salmon populations in the Columbia River, with a focus on juvenile survival, life history diversity and morphometrics. Tim holds a B.S. in Biology from Southern Oregon University. Prior to joining WSC, Tim worked as a fisheries biologist for the Pacific States Marine Fisheries Commission, botany technician for the Bureau of Land Management and wilderness backpacking guide. Be it rivers, lakes or mountains, Tim has a deep connection to the wild places of Southern Oregon. | Email Tim Elder
---
David Finkel | Executive Director of The Stronghold Fund and VP of Development & Communications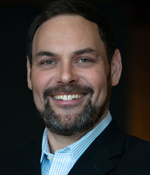 For twenty years David has worked in conservation, focused primarily on the preservation of watersheds, fisheries, and public lands. Since joining WSC in 2007 David has played a central leadership role at the organization: he's built an outstanding team, grown and diversified WSC's revenue base, helped establish the Alaska and British Columbia programs, and co-founded The Stronghold Fund which he leads as its Executive Director.
David holds a B.A. from Colgate University and a Masters of Environmental Studies from The Evergreen State College. Born and raised in the Pacific Northwest, David is an avid fly fisherman with a passion for wilderness. He lives in Seattle, Washington with his wife and children. | Email David Finkel
---
Jessica Helsley | Washington Program Director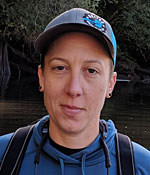 Jess joined the Wild Salmon Center in 2018. Prior to taking this position, Jess served as the Executive Director of the Coast Salmon Foundation on Washington State's beautiful wild coast. Jess earned a B.S. in Conservation Social Science and a M.S. in Natural Resources and Environmental Science from the University of Idaho. When not working to protect and restore salmon and steelhead populations, Jess can be found with her family foraging for Pacific Northwest delicacies, honing her fly fishing skills, whitewater rafting, or climbing steep canyon walls with her pudelpointer chasing the elusive chukar partridge. | Email Jessica Helsley
---
Kacy Holven | Staff Accountant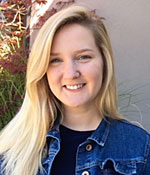 Kacy is a California native who recently moved to Portland to explore the ecological and cultural features unique to the Pacific Northwest. She majored in Environmental Studies at UC Santa Cruz, and most recently worked as an accountant at a Construction Firm in San Francisco, CA. Her studies at UC Santa Cruz combined with the campus's environment of ecological stewardship allowed her to cultivate a passion for conservation, which has continued to grow over the years. Kacy is excited to focus her commitment to sustainability and apply her skills at the Wild Salmon Center. She enjoys hiking, watching Sacramento Kings games (even though it has been a long and stressful relationship), reading, and gardening. | Email Kacy Holven
---
Kathy Holler | Chief Financial Officer (CFO)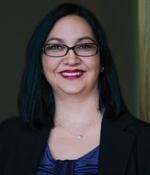 After growing up in the scorching desert of Arizona, Kathy relocated to Washington in 2012 to get closer to the forests and beaches that she loves. She joined the Wild Salmon Center in 2014 and leads the finance, human resources, and admin functions of the organization. She received a B.S. in Accountancy and a B.S. in Computer Information Systems from Arizona State University, and earned her CPA License in 2001 and CGMA designation in 2015. She has over 20 years of experience working in various industries as the lead accountant. Prior to WSC, Kathy served as the Chief Financial Officer for a behavioral health company based in Yuma, AZ. Throughout her career, she has found that her passion lies in finding ways to give back to the community and working somewhere that truly makes a difference in people's lives. In her spare time, Kathy enjoys exploring all aspects of the Pacific Northwest's beauty through hiking, camping, kayaking, wine tasting, gardening and playing outdoors with her husband and their three daughters. | Email Kathy Holler
---
Lori Alexander Howk | Sr Media Design Manager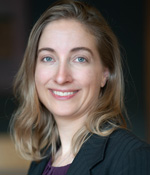 Lori joined the Wild Salmon Center in 2008 and brings a diverse range of communications experience from working at agencies, corporations and non-profits. From web and media to marketing strategy and design, she has all aspects of communication covered to best tell the Wild Salmon Center story. Consistently striving to find a balance between her two passions – science and art – Lori has both a B.S. from the University of Virginia and an A.A. in Visual Communications Technology. The northwest has been her home since 1995 and she enjoys exploring all of its wonders with her family. | Email Lori Alexander Howk
---
Kim Kosa | Development Director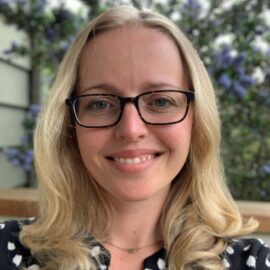 Kim joined the Wild Salmon Center in 2011 and oversees its fundraising programs, including the Annual Fund, donor relationships, corporate partnerships and planned giving. She brings thirteen years of experience in nonprofit fundraising, including with the advocacy arm of the American Cancer Society in Washington, DC. A New England native, Kim's passion for conservation is rooted in her lifelong love for wildlife and the outdoors, prompting her to relocate to the Pacific Northwest. She holds a B.A. from Bucknell University and a Master's in Environmental and Natural Resources Law from Lewis & Clark Law School, and currently resides in Bellingham, WA. In her spare time you can find Kim wading through beautiful rivers, hunting for chanterelles, or exploring new trails with her family. | Email Kim Kosa
---
Betsy Krier | Fish Habitat Specialist, Olympic Peninsula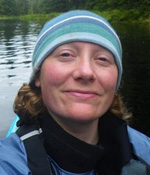 Betsy joined the Wild Salmon Center in November 2019 to advance our Cold Water Connection work on the Olympic Coast. Growing up in a small Wisconsin town, Betsy spent time planting trees in the family yard, and fishing for bluegill and bass in a local lake. She earned a dual B.S. in Wildlife Ecology and Geography from the University of Wisconsin Madison; following her graduation, she directed her early enjoyment of fish, trees, and the outdoors into a 15-year career with the U.S. Forest Service, in national forests on the Olympic Peninsula and the Tongass in SE Alaska. At WSC, Betsy is looking forward to working across land ownerships to reconnect and restore salmon and steelhead habitat on the Olympic Coast. Her home base in Forks includes her boyfriend and a supportive cast of cats, dogs, goats, and chickens. | Email Betsy Krier
---
Sara LaBorde | Executive Vice President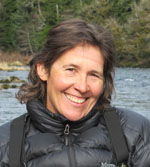 Sara joined the Wild Salmon Center in August 2012 and has over 30 years of professional experience in natural resources policy, business management, and environmental education. Sara earned a B.S. and M.S. in Natural Resource Management from the University Wisconsin-Stevens Point. She brings a wealth of experience in working with federal and state agencies, Tribes, local governments, and other stakeholders in salmon protection and recovery. Prior to joining WSC, Sara was the Special Assistant to the Director of Washington Department of Fish and Wildlife (WDFW) where she worked on salmon recovery, hatchery and harvest reform, and the development of alternative fishing approaches for the Lower Columbia River. She served as WDFW's federal liaison in Washington DC and was the Regional Director for WDFW's Coastal and Hood Canal region as well as Special Assistant to the Washington Wildlife Commission. Sara also served as the Chair of the North American Salmon Stronghold Partnership.
Sara is very passionate about WSC's mission and brings a combination of energy, experience, and strategic thinking to the organization and its conservation programs. She lives in Portland, Oregon and enjoys golfing, catching fish and sampling small-batch American whiskeys. | Email Sara LaBorde
---
Hollye Maxwell | Executive Assistant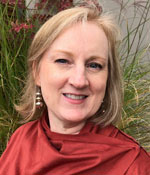 Hollye joined the Wild Salmon Center in 2016. Native to the Southeastern United States, at ten, Hollye announced to her family she would move west as soon as she could. In 1995, her dream became a reality. Along the way, she achieved several degrees in art and architectural history, and interior design. She enjoys exploring the Pacific Northwest with her family, and in her spare time, paints oil on canvas and watercolor renderings of the PNW landscape, flora, and fauna. She is also an avid cook, gardener, and food preservationist. She lives in Portland with her family. | Email Hollye Maxwell
---
Amee Pacheco | Sr Grants Manager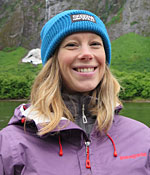 Amee joined the Wild Salmon Center in 2010. She has a B.A. in journalism and a graduate certificate in nonprofit management, both from the University of Oregon. Amee has worked and volunteered in a variety of fields including animal advocacy, local food systems, child abuse prevention, international aid, and education in the both the U.S. and Cambodia. When not writing grants she enjoys knitting, reading, gardening, and exploring the great Northwest with her husband and sons. | Email Amee Pacheco
---
Audie Paulus | Development Manager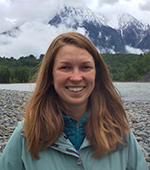 Audie joined the Wild Salmon Center in 2015. She obtained her bachelor's degree in Environmental Science and Biology from the University of Oregon and holds a certification in Permaculture Design. Her passion for conservation has led her to work for Environmental Law Alliance Worldwide and conduct research for the University of Oregon's Environmental Leadership Program. As a lover of all things wild, Audie is excited to apply her skills to international salmonid conservation. In her free time she enjoys spending as much time outdoors exploring the rivers and forests of the PNW with her husband. | Email Audie Paulus
---
Nancy Slavin | Grants Coordinator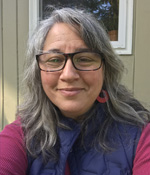 Nancy is honored to have joined the Wild Salmon Center in 2021. For over 20 years, Nancy was a professional writer and educator along the beautiful North Oregon coast. After moving with her family to the city in 2015, Nancy transitioned into nonprofit development work where she is passionate about co-creating equitable economic systems in service of climate and racial justice. Nancy holds a B.A. in English from Northwestern University's Honors Writing Program and a M.A. in English from Portland State University. She lives south of Portland with her spouse, a professional fishing guide, and their daughter. She continues to write, hike, practice yoga and somatics, and volunteers on the leadership team of her county's Showing Up for Racial Justice chapter. Email Nancy Slavin
---
Matthew Sloat, Ph.D. | Director of Science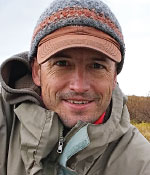 Matt is a fish ecologist who joined the Wild Salmon Center in 2015, bringing with him 20 years of research experience in the Rocky Mountains, Alaska, the Pacific Northwest and California. His recent research interests encompass all things that influence salmon ecosystem resiliency, including cultural and economic incentives for salmon conservation; biophysical processes that create and maintain salmon streams; and the environmental, physiological, and genetic basis for salmonid life history diversity. He holds B.A.s in Wildlife Biology and in English from the University of Montana, a Master's in Fish Management from Montana State University, and a Ph.D. in Fisheries Science from Oregon State University. Matt enjoys messing around in and on rivers with his family and occasionally catches a fish or two on the fly. | Email Matthew Sloat
---
Samuel Snyder, PhD. | Sr Campaign Manager, Alaska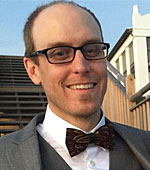 Sam Snyder leads Wild Salmon Center's public engagement efforts in Alaska. He moved to Alaska following a doctorate studying organizing and engagement in fisheries conservation at the University of Florida. Over the last decade he has helped coordinate high profile salmon conservation campaigns that include stopping Pebble Mine in Bristol Bay, preventing the damming of the Susitna River, and a statewide ballot measure to update state fisheries laws. He is an organizer and communicator working to empower community voices and make political participation lasting and successful. In addition to his campaign work, he teaches Civic Engagement in the Center for Community Engagement and Learning at the University of Alaska-Anchorage and also Introduction to Public Interest Communication in the Online Masters program at the University of Florida's Center for Public Interest Communications. He lives in Anchorage with his wife, two kids, two dogs, nine chickens, two ducks, one drift boat, and five guitars. | Email Sam Snyder
---
Ellie Stair | Development Assistant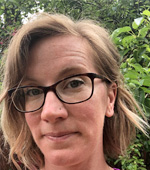 Ellie joined the Wild Salmon Center in 2019. She has lived across the United States and developed a love for many different types of environments, preferring the Pacific Northwest to call home. While working for a small non-profit in San Francisco she developed a passion for native ecosystems and habitat restoration and still enjoys gardening for wildlife (and food) at her house in Portland. She has a BA in Geography from San Francisco State University, with a focus on GIS. In her free time she enjoys working on any number of house projects, hiking and camping, and dancing to kindie rock with her husband, kids and animals. | Email Ellie Stair
---
Mark Trenholm | Coastal Program Director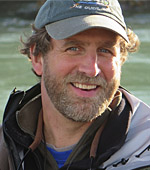 Mark Trenholm joined the Wild Salmon Center in 2008. Prior to taking this position, Mark worked for seven years as the Executive Director of the Tillamook Bay National Estuary Project. Serving a diverse, multi-stakeholder Board and managing an eight person staff, Mark oversaw the implementation of almost 200 salmonid habitat enhancement, monitoring and education projects. Prior to his work with the National Estuary Project, Mark managed a range of resource planning and community development projects as a planning consultant. He has a B.A. in English from the University of North Carolina, Charlotte and a Masters of Community and Regional Planning from the University of Oregon. Mark enjoys steelheading, Red Sox baseball and exploring the places that salmon swim. | Email Mark Trenholm
---
Bob Van Dyk, Ph.D. | Oregon and California Policy Director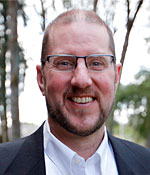 Bob first worked for Wild Salmon Center on Oregon State Forest policy in 2010, and he now leads our efforts to protect and restore salmon strongholds in Oregon and California. Bob's background is in forest policy and in academia. He has a Ph.D. in political science from the University of Washington, and he worked for 21 years at Pacific University in Forest Grove, where he is now a professor emeritus. Bob is also trained in G.I.S., and he has a passion for illustrating public policy through maps. In his spare time, Bob tends a big garden, travels with his family and explores the Pacific Northwest's fabulous public lands. | Email Bob Van Dyk
---
Mariusz Wroblewski | Western Pacific Program Director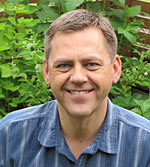 From 1994-2002, Mariusz managed the Ponoi and Yokanga river fly fishing operations in the Kola Peninsula in northwestern Russia, where he oversaw conservation programs with the Atlantic Salmon Federation and Knipovich Polar Institute in Murmansk. From 2006-2011, Mariusz was the Skeena River Program Director at Ecotrust in Portland, Oregon. In this capacity, he helped to form the Skeena Wild Conservation Trust and now serves as a Trustee. In 2010, Mariusz worked for WSC on contract, when he traveled to Moscow, Khabarovsk, and Kamchatka to advise our partners on promoting best practices in sport fishing. Mariusz speaks fluent Russian, Polish, and English, and is a Ph.D. degree candidate in Slavic Languages and Literature at University of California – Berkeley. Mariusz is also a professional fly fishing guide and instructor. He was a member of the US tournament casting team in 1993, and in 2006 won the World Spey (two-handed) Casting Championship at the Golden Gate Angling and Casting Club in San Francisco. | Email Mariusz Wroblewski