Fishing and conservation groups cite damage to salmon, lack of scientific data in appeal against logging in Oregon state forests.
Portland, Oregon – A coalition of fishing and conservation groups today petitioned the Oregon Board of Forestry to reconsider their decision to increase logging on the Tillamook and Clatsop State Forests.
The eleven groups argue that the Board of Forestry acted contrary to state law by ignoring scientific concerns and approving intensive clear cutting likely to harm salmon habitat.
State law requires the forest plan to "maintain, enhance, and restore" salmon habitat. The petitioners argue that state scientists" 2009 analysis of the logging plans found that increased clear cutting would result in high risk watersheds for salmon."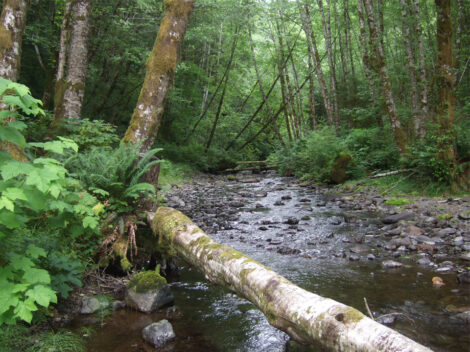 "Their own scientists raised concerns about the effects of this intensive logging on salmon and many other species," said Noah Greenwald endangered species program director with the Center for Biological Diversity. "Yet the Board of Forestry moved ahead with a dramatic increase in logging before completing the promised independent scientific review."
Last Tuesday, the State Land Board, which oversees some of the land covered by this plan, took the conservationists" side by asking for a science review before implementing the new plan. The Land Board, made up of the Governor, Treasurer, and Secretary of State unanimously voted to hold off on logging increases until a science review is complete.
"These watersheds are salmon strongholds, home to some of the best wild salmon runs remaining in Oregon," said Bob Van Dyk of the Wild Salmon Center. "They need balanced management that includes permanent protected areas."
Many watersheds identified by Oregon Department of Fish and Wildlife as key for salmon recovery will see intensive clear cutting in the next twenty years, including one watershed projected by Department of Forestry models to have 71% of its area clear cut.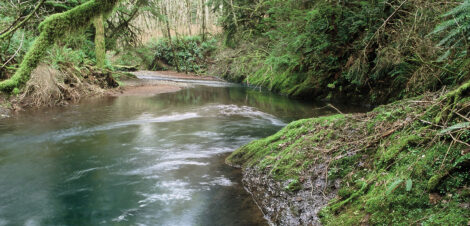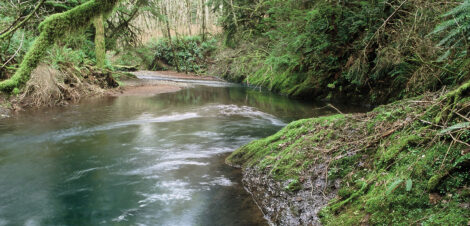 No watersheds in the state forests are protected from extensive clear cutting or road building.
Conservation groups have long called for permanent conservation areas on the half-million acres of the Tillamook and Clatsop State Forest that will be affected by the plan changes.
"It"s time for the Board of Forestry and Department of Forestry to let science guide their decision making and to realize that permanently protecting key watersheds and special places on state forests should be part of the greatest permanent value" mandate," said Ivan Maluski of the Sierra Club.
The state forests are managed for the greatest permanent value for the people of Oregon.
The groups included on the petition are the Sierra Club, the Wild Salmon Center, The Center for Biological Diversity, Oregon Wild, Native Fish Society, Coast Range Association, Audubon Society of Portland, Trout Unlimited, Northwest Guides and Anglers Association, Pacific Rivers Council, and Association of Northwest Steelheaders.