Setting a precedent for proactive conservation and research of salmon ecosystems.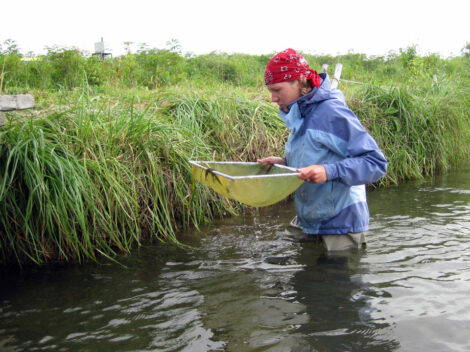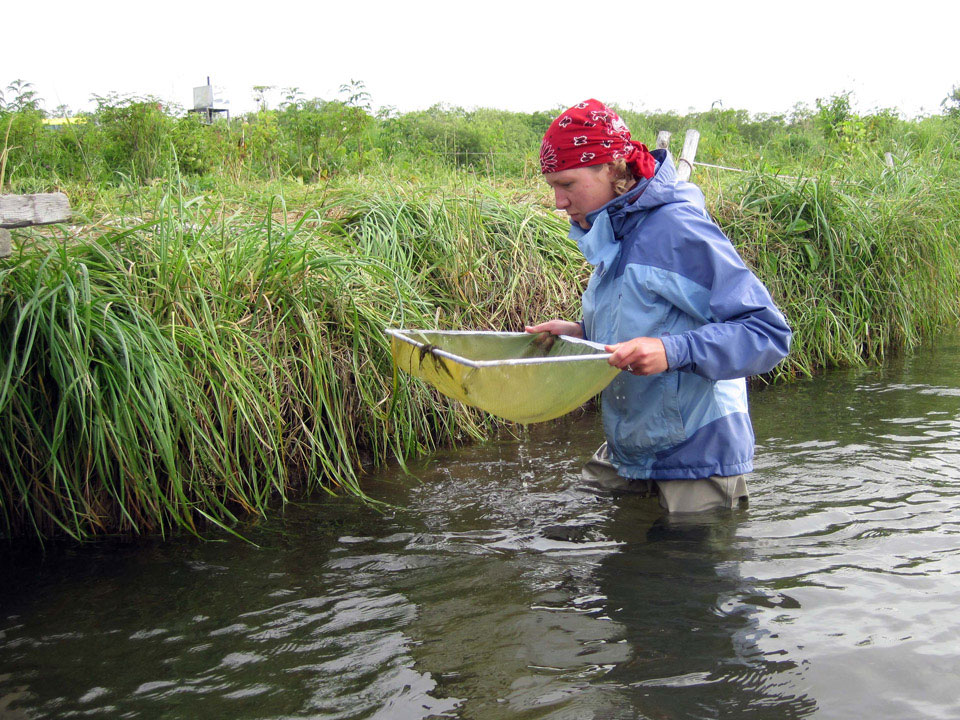 Last August, the Kamchatka State Technological University organized its first field expedition with ten students and nine scientists and professors, with support from WSC and Russian government funding. During the expedition, the team collected information on terrestrial and wetland ecosystems, including on birds, mammals, insects, and plants. Over the course of a three-week study, 257 samples of water and wetland plants, 90 samples of terrestrial plants, and over a thousand insect specimens were collected, and major vegetation groups were characterized.
Scientists from the Russian Academy of Sciences and Moscow State University joined the local students and professors to share their knowledge and experience from previous expeditions to monitor the biodiversity and population structure of pink and chum salmon, and study the presence of the endangered steelhead. The initial findings of the research team show that salmon populations in the Kol River system are in good shape. This is due in great part to successful anti-poaching efforts to decrease in-river removal of roe and destruction of habitat. A report based on the results of the research was presented in October at an international conference in Borok, Russia. Plans are underway for expanding biostation activities in 2011.
History of the Kol Biostation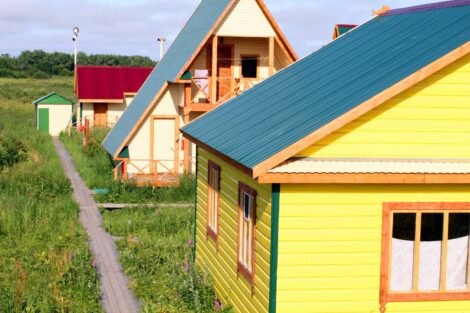 In 2006, Wild Salmon Center helped secure the designation of the Kol River Salmon Refuge, which spans an area of 544,227 acres. In the same year, WSC also began construction of the world-class Kol Biostation, setting a precedent in Russia for proactive conservation and research of whole-basin thriving salmon ecosystems.
The Kol River system flows into the Okhotsk Sea in west-central Kamchatka. The river contains one of the richest and most productive assemblages of salmonid fish with an estimated five million returning each year. Species include native stocks of all six Pacific salmon species, as well as Dolly Varden char, white-spotted char, and the endangered Kamchatka steelhead. In a 2008 report, the value of salmon caught in the Kol Refuge was indicated to be between US $981,000 and US $3.7 million per year. The watershed also provides habitat for Kamchatka brown bears, Steller's sea eagles, and numerous other marine and terrestrial bird and mammal species.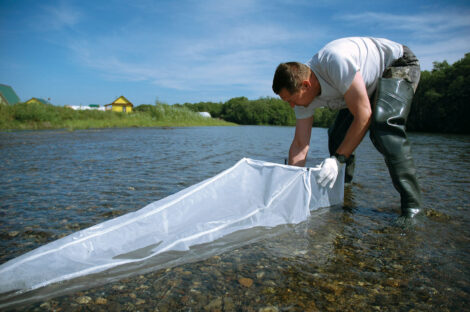 From 2004-2009, with support from the Moore Foundation and WSC, an international consortium of scientists and students led by the Russian Academy of Sciences conducted field research and determined a baseline for understanding the success of salmon conservation efforts in the Kol Refuge. In 2010 the Kamchatka State Technological University became the first local University to take over management of the Kol Biostation. The University belongs to the Federal Fishery Agency system of research institutions and will receive federal funding to manage the Kol Refuge and run operations from the biostation (along with the Russian Academy of Sciences).