US fisheries experts met with Japanese colleagues to discuss Hokkaido MSC certification bid.
In February, Hokkaido chum fishery representatives came to Alaska and the Pacific Northwest for a study tour hosted by WSC to learn more about the principles and methods of wild salmon management in North America. Included were representatives of the Hokkaido Federation of Fishermen's Cooperatives, an umbrella group for over 20,000 salmon fishermen and a likely client for Marine Stewardship Council (MSC) full assessment. The group met with representatives of Alaska Department of Fish and Game, Alaska Fisheries Development Foundation, the Marine Stewardship Council, and the Hatchery Scientific Review Group.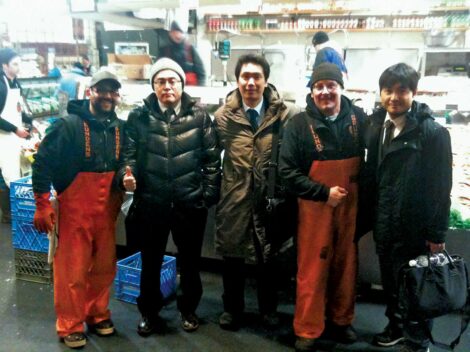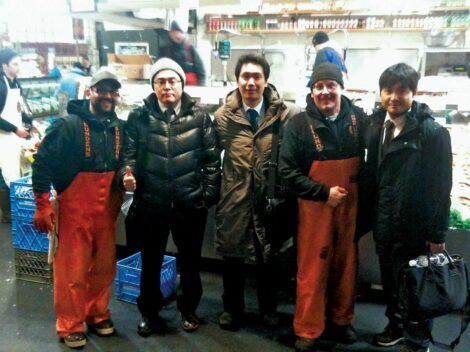 In 2008, the Hokkaido chum fishery, a large and commercially significant salmon fishery in Northern Japan (over 200,000 metric tons), completed a MSC preliminary assessment. With technical support from WSC and partners, the fishery has spent the last three years implementing a number of fishery improvement projects to be in compliance with MSC standards. This includes the completion of the first ever quantitative stock assessment of Japanese wild chum salmon.
The current management system in Japan focuses primarily on managing hatchery salmon resources. Our Japanese colleagues are in the process of developing a wild salmon policy and management system that would represent a fundamental shift in the way Hokkaido chum are managed. This year, the Kitami region chum fishery (a 60,000 metric ton fishery in Northeast Japan) is planning to enter full assessment phase of the MSC certification process.
While WSC applauds the efforts of our Japanese colleagues to develop a management and conservation system for the remaining wild salmon stocks in Japan, we believe that third party certification should only be awarded to fisheries that meet the highest standards of wild salmon sustainability. There is still much work to be completed in Japan before that standard can be achieved.