Dmitry Lisitsyn awarded the world's top environmental honor, the Goldman Prize, for conservation efforts on Sakhalin Island.
San Francisco, CA – Dmitry Lisitsyn, Chairman of Sakhalin Environment Watch, has been awarded the 2011 Goldman Environmental Prize, one of the most prestigious environmental awards in the world. Dmitry is one of six 2011 Goldman recipients and was recognized for his work to conserve the critically endangered ecosystems of Sakhalin Island, Russia.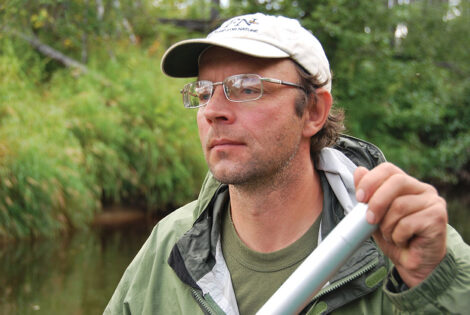 Since 2001, Wild Salmon Center (WSC) has been a partner of Dmitry's and his team at Sakhalin Environment Watch (SEW), supporting their work to protect Sakhalin Island's marine and terrestrial ecosystems. WSC and SEW are founding members of the Sakhalin Salmon Initiative, a public-private partnership focused on conservation and sustainable management of Sakhalin's most important renewable resource – wild salmon.
Sakhalin Island is home to 11 salmon species and is the third most abundant salmon region in the world after Alaska and the Kamchatka Peninsula. Sakhalin's rich marine and freshwater ecosystems support some of the Pacific Rim's rarest and most commercially valuable populations of salmon, including the critically endangered taimen.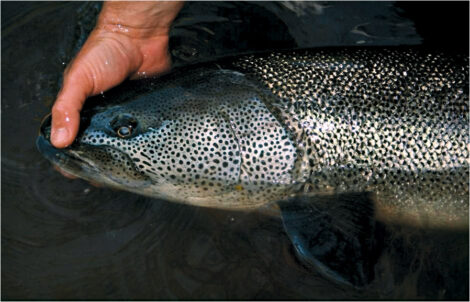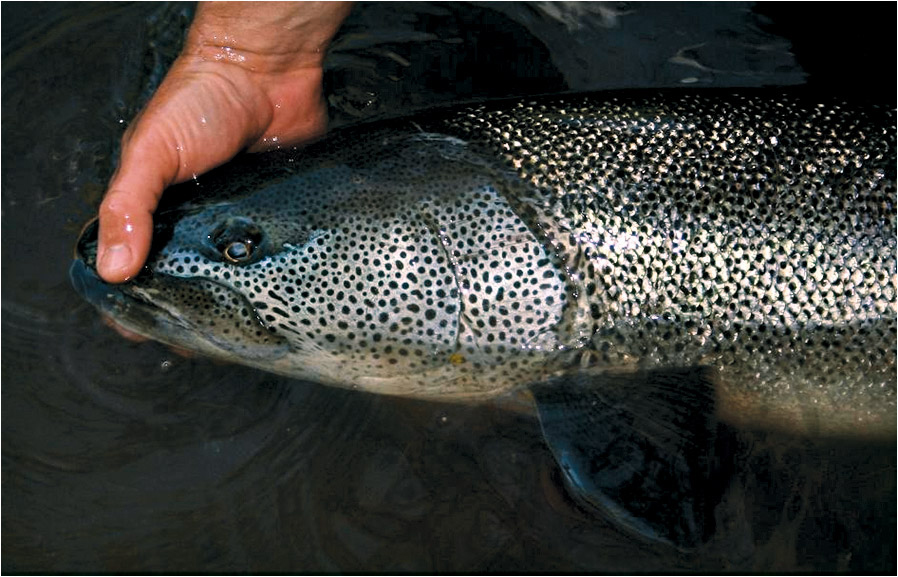 Fishing is the second largest industry on the island, supplying 20% of global Pacific salmon catch and generating $500 million in personal income annually. Expansion of oil and coal development and related infrastructure, in addition to large-scale poaching, are endangering Sakhalin's sensitive salmon ecosystems and the economy it supports.
Dmitry and SEW have been successfully fighting illegal salmon poaching on Sakhalin by working to increase enforcement efforts and by establishing public watch dog groups to protect priority salmon rivers. In 2007, WSC and SEW helped create permanent safeguards for one of Sakhalin's most important wild salmon watersheds — the Vostochny. Lisitsyn's leadership led to the creation the Vostochny Wildlife Refuge, a 165,000 acre protected area that includes two entire ocean-draining basins, the Vengeri and Pursh-Pursh rivers, and protects habitat for healthy populations of pink, chum, and coho salmon, as well as char and other salmonids.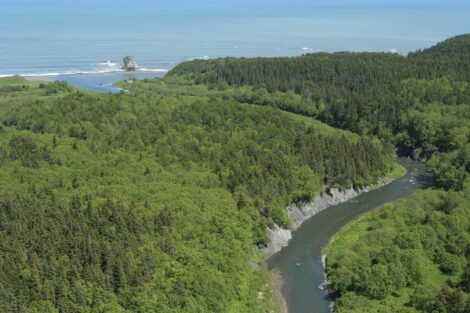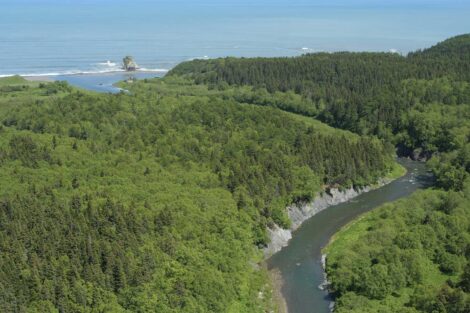 Dmitry received global recognition for his work prior to being awarded the Goldman Prize. In 2010, Smirnykh Rivers Partnership, led by the Sakhalin Environment Watch, was selected as one of four finalists for the 2010 International Thiess RiverPrize, an internationally recognized award for outstanding achievement and excellence in watershed management. The international partnership also includes Smirnykh Regional Fisheries Association, Smirnykh Watershed Council, the Plavnik Fishing Company, the Sakhalin Salmon Initiative, and Wild Salmon Center.