First watershed council in Khabarovsk unites diverse stakeholders to protect salmon rivers.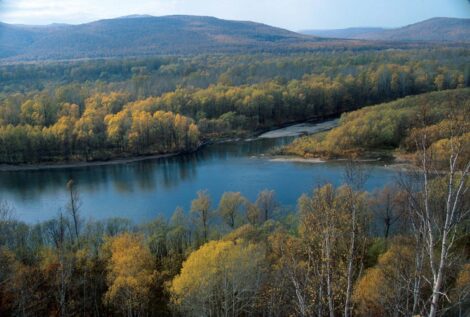 The Khabarovsk Region's first watershed council (called public salmon councils in Russia) was created in the winter of 2011, just months after the establishment of the Koppi River Nature Reserve. The council will work to coordinate among local residents, indigenous peoples, and businesses who all have a vested interest in keeping the river and wildlife healthy and safe. The people of the Sovetsko-Gavansky district were inspired by the efforts of their neighbors in the Russian Far East (Sakhalin and Kamchatka), as well as in the U.S. where public involvement in local watersheds has made a difference. They saw that communities around the world cared for the future of their natural places and wanted to do the same for their salmon rivers.
One of the first items on the agenda of the new salmon council was to check the activities of the logging companies working in the Koppi River basin, with the goal of easing tensions between different groups that benefit from the use of the land. The council also assisted the indigenous Oroch community in the records and registration work on their assigned hunting areas, and had a joint anti-poaching raid of the Protected Areas Enforcement.