Monitoring program on California salmon stronghold critical to fishery management.
The North American Salmon Stronghold Partnership, convened by WSC in 2008, recognized the Smith River as the first of California's six wild salmon strongholds. A crown jewel in the Stronghold network, the emerald waters of the Smith are home to strong populations of Chinook and coho salmon (relative to other populations in the eco-region), as well as steelhead and cutthroat trout. Over the past year, local partners have made great strides in assessing these populations and protecting the expansive forest that keeps the undammed Smith running cold and clear.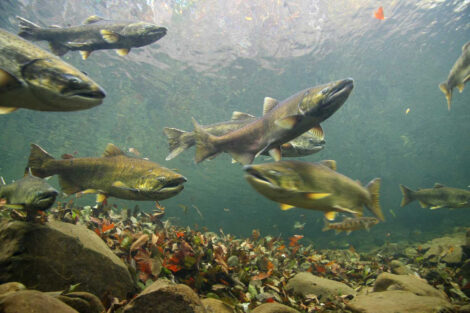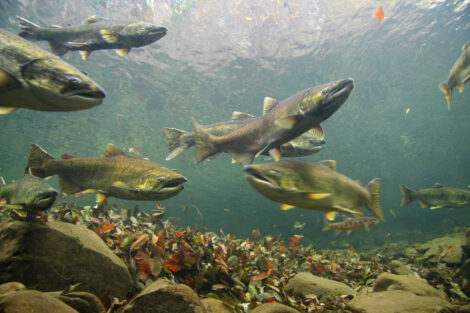 Leveraging WSC's stronghold recognition, the Smith River Alliance recently acquired nearly 5,400 acres of private lands dotting the Smith River for transfer into the Smith River National Recreation Area. The majority of these inholdings lie along Hurdygurdy Creek, an excellent spawning and rearing stream for salmon, steelhead, and coastal cutthroat trout. The acquisition addresses a conservation challenge that WSC has highlighted as a long-term threat to the health of strongholds: habitat loss due to fragmented ownership. Fragmentation is a common problem for wildland managers, interfering with not only ecosystem processes like fire but also management programs designed to improve forest health. By consolidating land ownership, the Hurdygurdy acquisition protects existing habitat values and reduces threats like development and catastrophic fire. The goal of reducing threats to strong populations lies at the heart of WSC's "stronghold approach."
Wild Salmon Center also provided a grant award to Del Norte County to support an innovative and vital salmon monitoring program. The program advances cutting edge technology that uses multi-beam, high-definition imaging sonar to generate a video display of fish that can be easily sized and counted. Extremely accurate even in large, turbid rivers, the technology allows managers to count adult fish 24 hours a day during salmon and steelhead runs. The resulting data set is critical to effectively managing the Smith River fishery, increasing managers' confidence in escapement estimates and trends while helping them better understand population responses to recovery actions, ocean conditions, and climate change.