EPA moves to shield world's largest sockeye run from mining.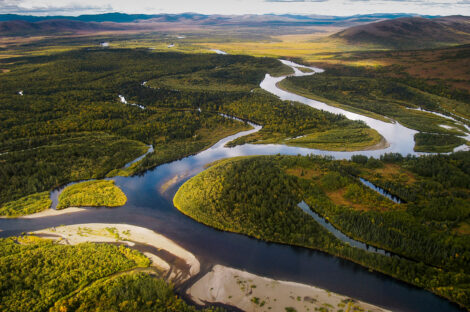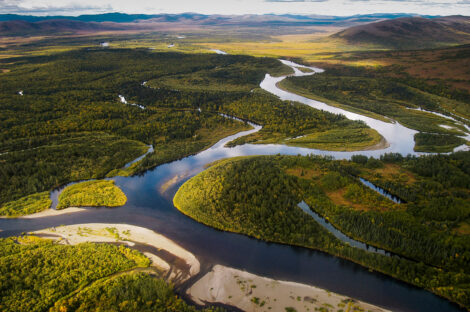 The Environmental Protection Agency (EPA) officially initiated the Clean Water Act 404(c) process to protect Bristol Bay from the proposed Pebble Mine. This announcement comes just months after EPA finalized its Bristol Bay Watershed Assessment confirming that the Pebble Mine would be devastating for Bristol Bay's wild salmon runs and ecosystems. The EPA estimates that the Pebble Mine footprint alone will destroy up to 94 miles of salmon-bearing streams, alter flow in an additional 33 miles of streams, and cause the loss of up to 5,350 acres of wetlands, ponds and lakes.
Roughly half of the world's sockeye spawn and rear in Bristol Bay's rivers and lakes, and of those 40 million fish, half originate from just two of its rivers: the Nushagak and Kvichak. It is at the headwaters of these two watersheds that Pebble Limited Partnership has proposed to develop one of the worlds' largest metallic sulfide mines.
The rarely used Clean Water Act 404(c) authority allows EPA to "prohibit, restrict, or deny" discharge of mining waste into streams, lakes and wetlands. While EPA's announcement is great news, the battle to protect Bristol Bay is not over and we have more work to do. In the coming months, as part of the 404(c) process, concerned citizens will have the opportunity to comment and tell EPA to protect Bristol Bay's wild salmon. Stay tuned, we will need your help!
Overwhelming support for Bristol Bay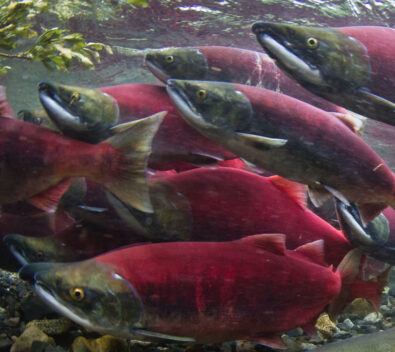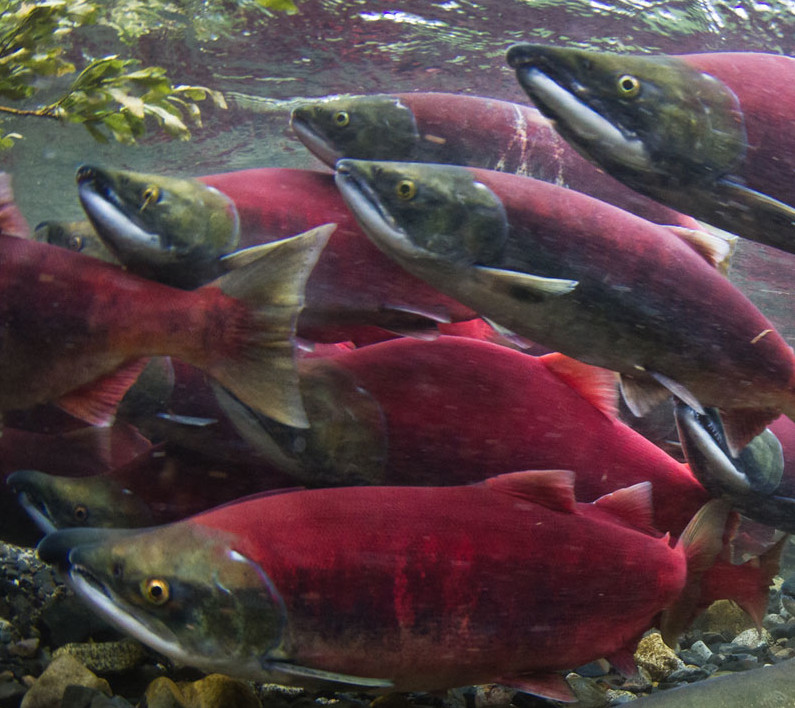 The Wild Salmon Center and our partners have been reaching out to communities throughout Alaska to describe the impacts of the Pebble Mine to Bristol Bay. In April of 2013, the EPA released its Revised Draft Bristol Bay Watershed Assessment for public comment and concerned citizens from Alaska and around the Nation weighed in. The results were overwhelmingly in favor of protecting Bristol Bay. Over 650,000 comments poured in supporting the Watershed Assessment—73% of all comments received. And in Alaska, it was a landslide: 84% of Alaska comments and 98% of comments from Bristol Bay residents said NO to the Pebble Mine.
Key Pebble Mine funder drops out
In September 2013 the campaign to protect Bristol Bay took another major step forward. Anglo American, the British mining giant, announced that it is abandoning the project. This means half of the Pebble Partnership—the half with the money and development experience—has pulled out leaving just Northern Dynasty, who still holds the mineral claims. While this is also great news for Alaska's Bristol Bay, Northern Dynasty has vowed to move forward to develop the mine so there is still more work to be done.
WSC joined Senator Maria Cantwell and salmon advocates at the Rally for Bristol Bay in Seattle's Fishermen's Terminal.
HELP STOP THE PEBBLE MINE
The momentum is building and the campaign to protect Bristol Bay is reaching a critical stage. We will need your continued help to succeed. Please take action by doing these two things:
1. Stay connected. Visit our website and follow us onFacebook and Twitter for the most up-to-date information and ways to help us stop Pebble Mine.
2. Make a donation. Support WSC's efforts to safeguard the Bristol Bay watershed and its wild salmon populations.