Largest regional sanctuary for wild salmon and steelhead south of Canada established.
In June 2014 the Oregon Department of Fish and Wildlife (ODFW) approved the Coastal Multi-Species Conservation and Management Plan, which established roughly half the watersheds on the Oregon Coast between the Rogue and the Columbia rivers as "Wild Fish Emphasis Areas."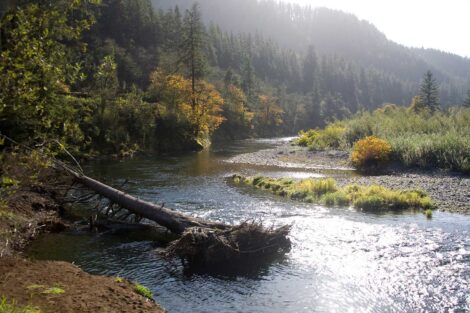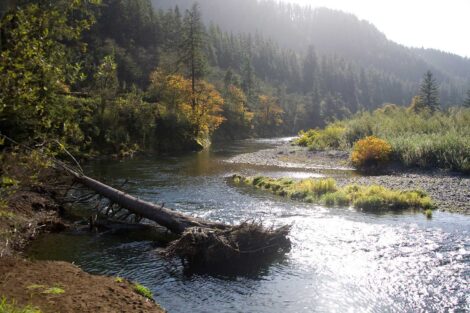 The Wild Salmon Center has been working with ODFW and other partners on the Plan for over two years, and this is a landmark achievement for wild fish populations on the Oregon Coast. When combined with rivers to the south that are already managed for wild fish, Oregon has created the largest regional sanctuary for wild salmon and steelhead south of Canada.
The Oregon Department of Fish and Wildlife drafted the Plan to address the conservation and management of salmon, steelhead, and cutthroat trout on the Oregon Coast from Cape Blanco to the Columbia River. The Plan is unique from other conservation plans in that it addresses both conservation and utilization of six distinct groups of fish species.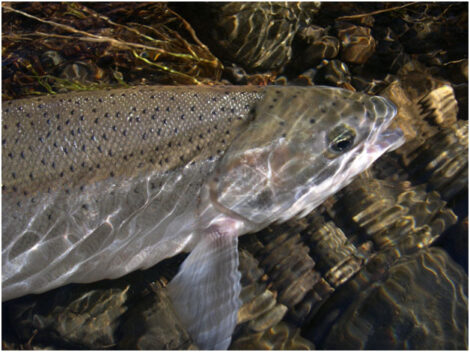 The Plan's formal establishment of Wild Fish Emphasis Areas at the watershed and sub-watershed scales reduces the risks posed by hatchery fish to the genetic diversity of wild populations. This is increasingly important in light of substantial scientific evidence that wild fish are uniquely adapted to their watersheds, and hatchery fish threaten the genetic diversity that allows wild populations to adapt to changing watershed conditions.
An economic analysis of ODFW's Plan commissioned by WSC assessed potential impacts of proposed management changes on coastal economies.
Key findings of the report included:
Recreational freshwater salmon and steelhead angling within the Plan study area contributes an estimated $32 million in economic activity to the coastal economy (Economic activity is measured by total personal net income).
Implementation of the Plan will generate an estimated 15% increase in economic activity (approximately $5.5 million) over current conditions (This includes the value of selective (catch and release) fisheries).
Wild fish currently account for 40% of the total economic contribution from recreational angling within the Plan area.
Healthy wild populations help maintain angler access to hatchery fish. If wild populations were to decline recreational and commercial fishing could be curtailed, which would put at risk the economic contributions of these operations.