Key step to meet Clean Water Act standards would affect less than 1% of private forestland.
The Oregon Board of Forestry will consider new streamside logging rules in order to bring the state into compliance with federal Clean Water Act standards.
They will be considered in Salem on November 5, between 9:50 am and 2:30 pm, with public comment occurring before lunch.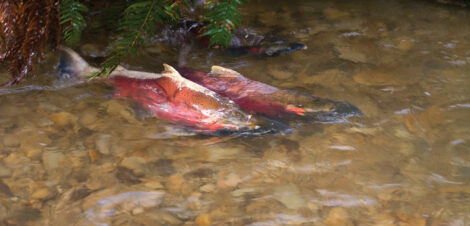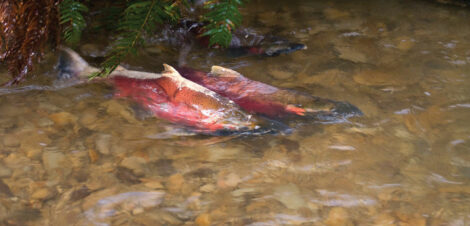 The proposed changes are designed to protect fish from warm water conditions such as those that occurred this summer. Removing too many trees near streams causes the water to heat up, which can harm cold-water fish like salmon and steelhead. (Conservation and fishing leaders detailed ongoing concerns with forest practices along streams in an opinion piece in September.)
The proposed changes for streams on private land would affect a small sliver of forestlands, according to a state analysis.
Two options are under consideration. The widest setbacks formally under consideration – no logging within 90 feet of salmon, steelhead and bull trout streams in western Oregon– would affect just 0.5% of forestland in the region.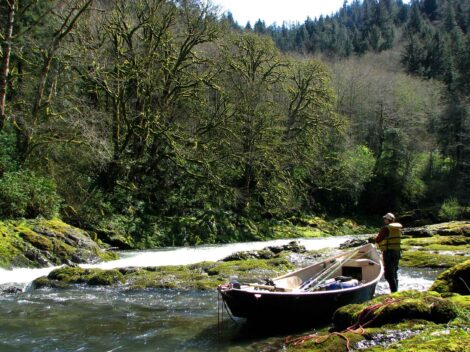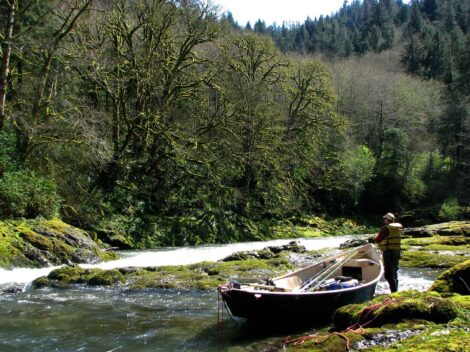 On an annual basis, that amounts to an average of only 300 acres of industrial land and 230 acres of non-industrial forest land removed from harvest per year in western Oregon. (See state analysis here.)
Together, Oregon's private landowners hold more than 10.3 million acres of forestland across the whole state.
A weaker proposal crafted by a timber representative on the Board suggests very small changes to current rules with a voluntary option. Scientific analysis by the State of Oregon clearly shows that the timber-backed proposal would not meet the protection standard set by the Environmental Quality Commission to meet federal law.
"Oregon's salmon and steelhead need more protection," said Mary Scurlock, Coordinator of the Oregon Stream Protection Coalition comprising 23 conservation and fishing groups. "The science clearly shows more than 100 feet is needed to be really confident that we are complying with the Clean Water Act."
"Oregon's forest rules to protect salmon lag far behind its neighbor in Washington State," said Bob Van Dyk of the Wild Salmon Center. "It's time for us to catch up to the science-based rules Washington State passed 15 years ago."
Press Contacts
Mary Scurlock, OSPC, 503.320.0712, mary.scurlock@comcast.net
Bob Van Dyk, Wild Salmon Center, 503.504.8471, bvandyk@www.wildsalmoncenter.org