Board of Forestry votes to increase stream buffers on private land in Western Oregon. But there's a long road ahead to meet the minimum standards for salmon.
Salem, OR: In the first major decision on stream protections in 20 years, the Oregon Board of Forestry voted 4-3 to increase stream buffers on salmon and steelhead streams on private forest lands.
The Board adopted a proposal presented by board member Nils Christoffersen that calls for no logging within 60 feet of small salmon, steelhead and bull trout streams and 80 feet of large fish streams in western Oregon. It would affect less than 0.5% of private forestland in the region, according to a state analysis. Timber industry representatives remained united in voting against the proposal.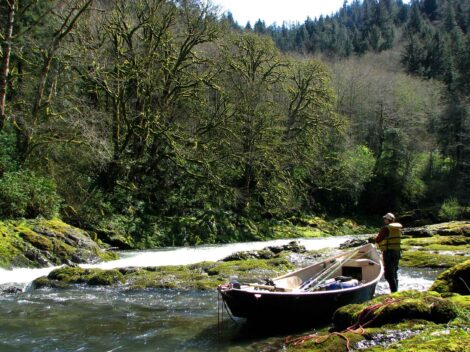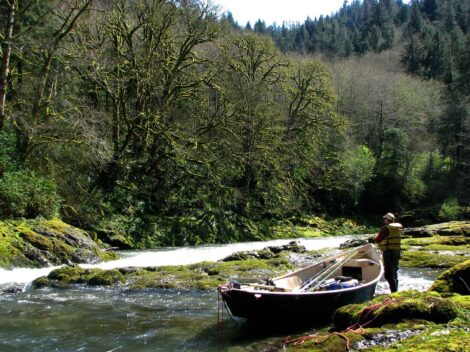 An extensive state study found that current laws, which require minimum logging buffers of 20 feet, allow loggers to remove too many trees near streams, reducing shade and causing significant increases in stream temperature. Federal Clean Water Act standards require that stream buffers protect cold water, which is needed by salmon and steelhead. (Conservation and fishing leaders detailed ongoing concerns with forest practices along streams in an opinion piece in September.)
"The decision today is a small step forward, but it falls far short of the improvements needed to help protect the clean and cool water on which our fisheries depend," said Mary Scurlock, Coordinator of the Oregon Stream Protection Coalition comprising 23 conservation and fishing groups. "Most of the stream network won't get any extra protection from this decision, including thousands of miles of trout streams."
"The Board made the right decision, given the very limited options they were considering," said Bob Van Dyk of the Wild Salmon Center. "But there is a long way to go just to meet the level of protections that federal standards require and that Washington State has had in place for a decade."
Press Release Contact:
Bob Van Dyk, Wild Salmon Center, 503.504.8471, bvandyk@www.wildsalmoncenter.org