A company's passion for fly fishing and the conservation of their home waters.
Sage Manufacturing was founded in 1980 by legendary rod designer Don Green with one idea in mind: to build the world's finest performing fly rods and reels. Using world-class materials and years of experience gained both on the water and in the lab, Sage revolutionized the fly fishing world. Since then the company has grown from six to 175 employees, but its commitment to craftsmanship remains unchanged.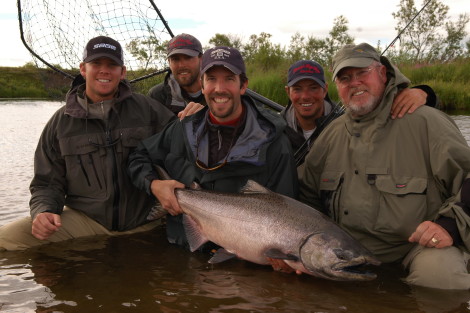 Also integral to Sage's mission is its dedication to conserving healthy water systems and strong fish populations. Since 2006, the company has supported the Wild Salmon Center through gear donations and event sponsorships, in the hopes of achieving a common goal of ensuring that intact fisheries continue to thrive. WSC's commitment to safeguarding salmon and steelhead ecosystems is particularly important to the staff at Sage. "These species represent our backyard fishing opportunities," says Travis Campbell, the Bainbridge Island, WA-based CEO of Sage Manufacturing. "We are especially passionate about protecting these anadromous fish."
We all share this passion for fishing, and an interest in providing similar, if not better, fly fishing opportunities for future generations.
In addition to conserving their most beloved waters and landscapes, Sage considers its partnership with WSC to be an opportunity to show customers that they have a tangible commitment to the future of the sport. "We all share this passion for fishing, and an interest in providing similar, if not better, fly fishing opportunities for future generations," says Campbell. "We can only achieve this by protecting our healthy rivers today."