New documents show timber groups have paid nearly $100,000 in legal fees to fund Linn County vs. State of Oregon.
A new filing in Linn County's lawsuit against the State of Oregon over timber harvest revenue shows that timber groups have paid almost $100,000 to cover legal bills in the case. (Read documents here).
The case's first hearing is today, July 11, in Oregon Circuit Court in Linn County.
The Linn County lawsuit seeks $1.4 billion in alleged damages from the State of Oregon for not maximizing past and future revenue from state-owned and managed forestlands. For almost two decades, the state has sought a varied and balanced mix of management approaches that produce timber revenue, provide for conservation of watersheds, and enhance recreation. Linn County claims the state was required to maximize timber harvest for the counties to the exclusion of other values, which would force the state to use an industrial model of clearcut logging on our public lands.
"This latest disclosure shows that this case is really about timber companies trying to force the state to clearcut public forests to supply private lumber mills," say Bob Van Dyk, Oregon and California policy director at Wild Salmon Center. "These companies can't stand balanced management of public lands, so they are using the guise of a county lawsuit to push their agenda."
Court documents show that Oregon Forest Industries Council, Hampton Tree Farm, Stimson Lumber Company, and the Sustainable Forest Fund have paid $99,350 to date to cover Linn County's legal fees. This group has agreed to pay up to $125,000 in legal fees.
This case is really about timber companies trying to force the state to clearcut public forests." — Bob Van Dyk, WSC Oregon and California Policy Director.
Four conservation and fishing groups ̶ Wild Salmon Center, Pacific Rivers, Association of Northwest Steelheaders, and Northwest Guides and Anglers Association ̶ filed a motion to intervene in the case in May. They are seeking to demonstrate that state law and the history of the lands clearly support the balanced approach to state forests that Oregon adopted in 1998.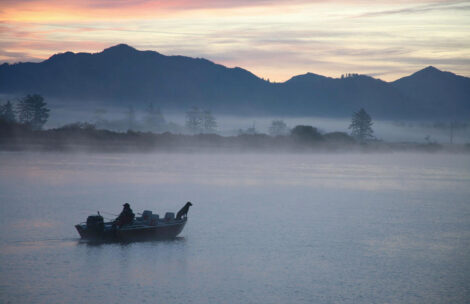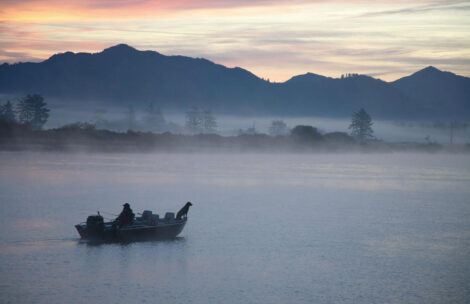 Oregon statutes require the lands to be managed for the "greatest permanent value of those lands to the state." The rules adopted in 1998 allow management for salmon and wildlife habitat protection, recreation interests, and clean water procurement, as well as timber production.
The conservation groups are represented by Ralph Bloemers and Chris Winter of Crag Law Center.
The state forests at issue in the case total more than 700,000 acres.
The majority of the lands are in Tillamook, Clatsop, and Washington counties in Northwest Oregon.
In the current state forest plan, most of the landscape is devoted to clear cutting and roads, while smaller sections are dedicated to stream protection, protecting steep and rocky slopes, and habitat for endangered species. State forest planners and the Oregon Department of Fish and Wildlife have identified a set of Aquatic Anchor Habitats on state forests to help conserve valuable salmon fisheries.
Meanwhile, demand for forest recreation opportunities continues to rise in growing counties such as Washington and Clatsop.
For more information and background on this lawsuit, click here.
Media Coverage
OPB: Timber Industry Pays Legal Bills for Linn County in State Forest Lawsuit
KEZI: Linn County's Lawsuit Against State Goes Before Judge
Albany Democrat Herald: Motions hearing continued until Aug. 17 in county's $1.4 billion lawsuit
Capital Press: State urges dismissal of county's timber management lawsuit
Courthouse News Service: Oregon Counties Wrangle Over Timber Revenue
Media Contacts:
Oakley Brooks, 503.307.3927 or obrooks@www.wildsalmoncenter.org
Bob Van Dyk, 503.504.8471 or bvandyk@www.wildsalmoncenter.org