Wyden, Merkley, and DeFazio ask Congress to protect one of the country's great steelhead refuges and honor Frank and Jeanne Moore.
Today, Oregon Senators Ron Wyden and Jeff Merkley and Congressman Peter DeFazio reintroduced the Frank and Jeanne Moore Wild Steelhead Special Management Area Act bill that would protect roughly 100,000 acres in Douglas County, Oregon (see map). The legislation comes at a critical time for land and water conservation across the country. Now more than ever, communities from Maine to Oregon are rallying together to preserve their clean water, wildlife habitat, and the bedrock environmental and conservation laws that protect them.
The Moore steelhead sanctuary would permanently safeguard a tributary of the North Umpqua River that contains some of the best wild steelhead spawning areas in the Pacific Northwest. The bill is named in honor of Frank and Jeannie Moore, a World War II veteran and his wife of over 70 years, who are both legendary stewards of the North Umpqua River. The act would protect drinking water, critical wildlife habitat, and cultural resources in the Steamboat Creek watershed, identified as one of the most important ecological areas in the Pacific Northwest. The area provides more than 50 miles of high-quality river and stream habitat for summer and winter steelhead, Chinook and coho salmon, rainbow trout, and other native species.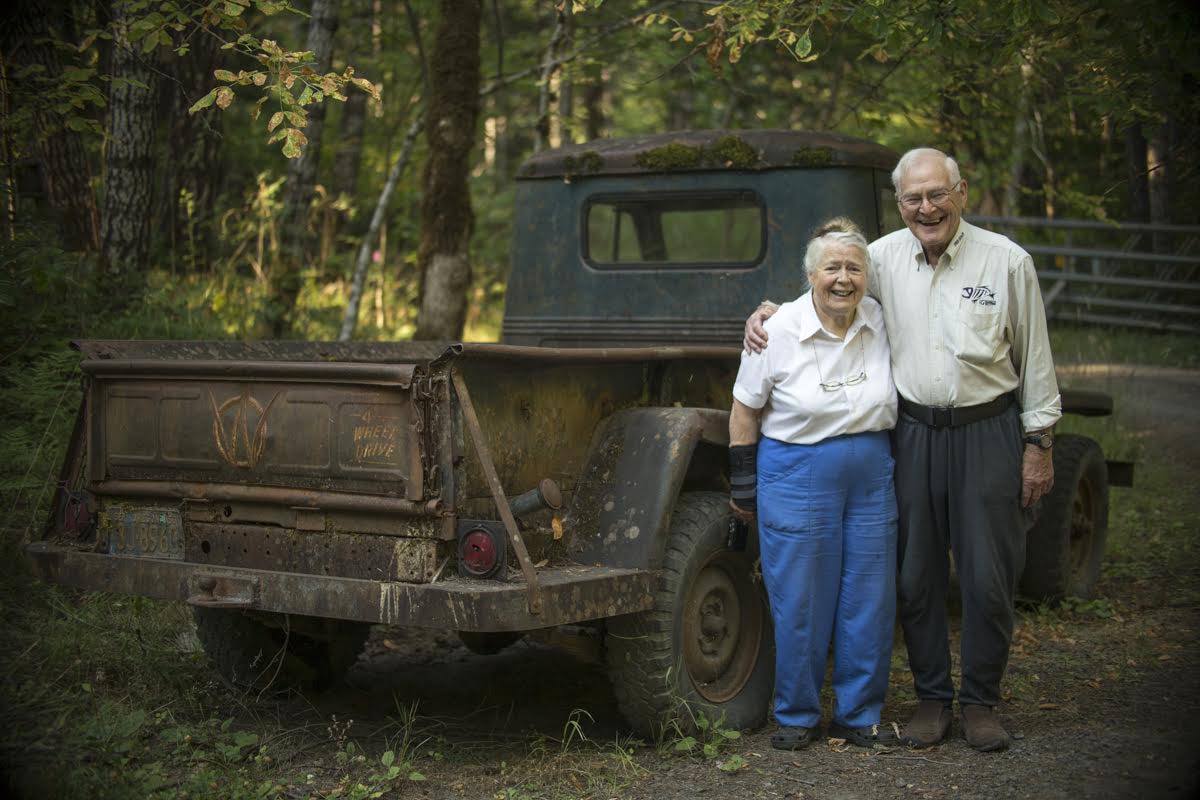 "As a veteran, I fought to protect what makes our nation great, and for me, it's our public lands and waters," said Rusty Lininger, a veteran and fly fisherman in Roseburg, Oregon. "There is something uniquely American about our great outdoors, and that value is recognized across the globe. I want to thank Senators Wyden and Merkley and Congressman DeFazio for honoring Frank and Jeannie Moore by preserving lands and waters that belong to all of us."
As a World War II veteran, Frank Moore landed on the beaches of Normandy. Upon returning home, Moore found that fishing in the North Umpqua and spending time in the great outdoors helped him cope with the tragedies of the war. With Jeanne by his side, he established the Steamboat Inn in the North Umpqua watershed, and he guided trips down the river. She became an accomplished botanist and conservationist. They later also started the Steamboaters, a group dedicated to safeguarding the river. Pat Lee and Jim VanLoan, co-owners of Steamboat Inn added, "Our business depends on protected public lands and waters. People come from near and far to fish in our rivers, and the communities that surround this part of the Umpqua depend on its clean, healthy water for their livelihoods. I want to thank Senators Wyden and Merkley and Congressman DeFazio for investing in Oregon's outdoor recreation economy."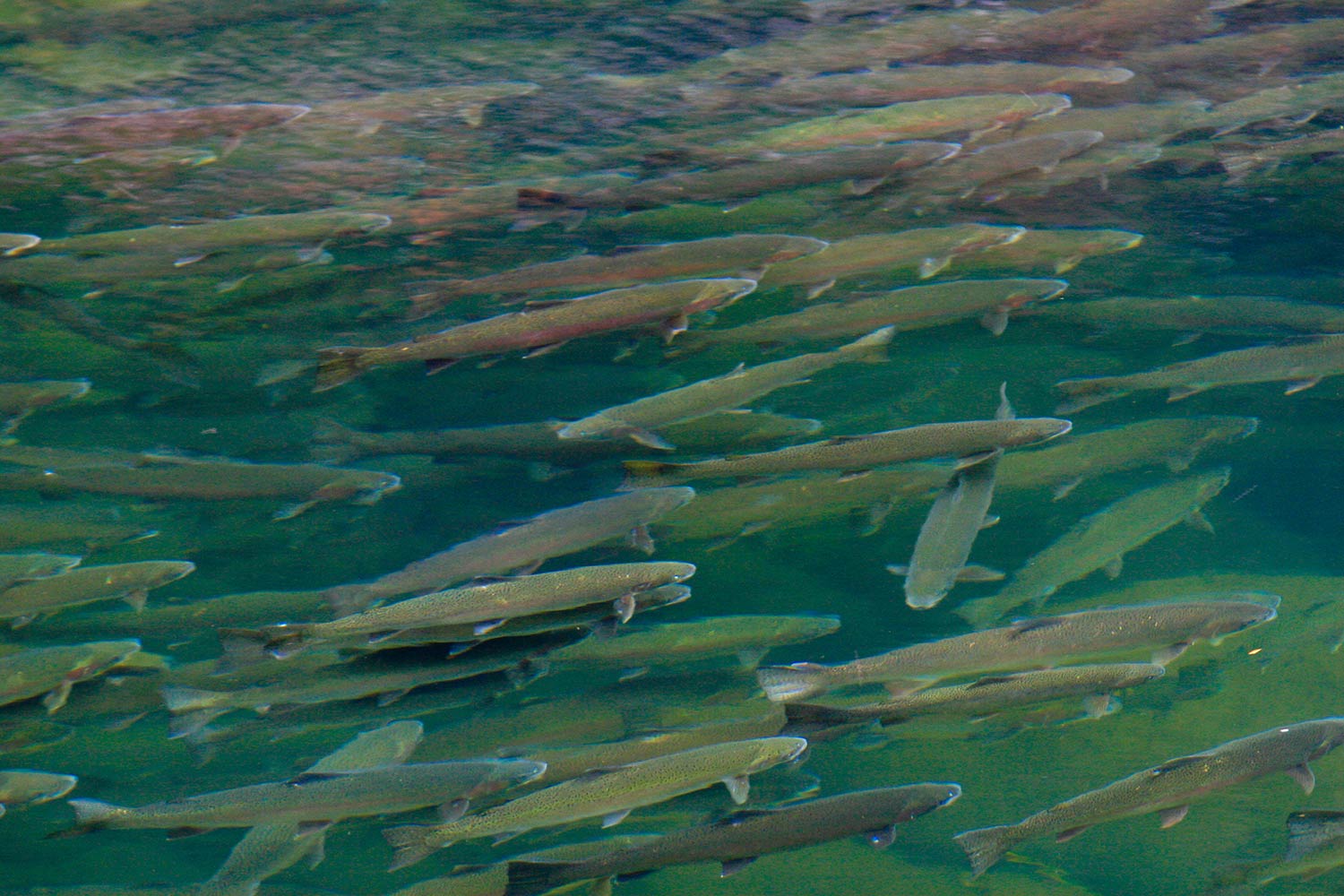 From the clean water, to the wild salmon and steelhead trout that make their home in the river, to historic and cultural sites along the riverbanks, this area boasts a raw beauty that draws visitors from near and far. In addition to the multitude of fisheries, the area is also habitat for black bears and river otters, bald eagles and northern spotted owls, Roosevelt elk and grouse. Historically, the combination of large salmon and steelhead runs and majestic scenery has attracted anglers from all over the world, but the area is also valued for its rugged recreational hiking and backcountry offerings.
"This legislation honors a truly great man and his wife of over 70 years," commented Dan Courtney, Chairman of the Cow Creek Band of the Umpqua Tribe of Indians. "Frank and Jeanne Moore are loved by so many people because of the way they love people, care for our rivers, and the land. We owe Frank and the men who fought alongside him our freedom. We hope this gesture will inspire future generations to see a purpose beyond themselves and provide a reminder of the good that can come from the selfless sacrifice one man can make."
Passing the Frank and Jeanne Moore Wild Steelhead Special Management Area Act would boost the local economy. Visitors from across the country and around the globe come to explore and enjoy the area's outstanding fishing opportunities. The Outdoor Industry Association found that outdoor recreation in Oregon generates $12.8 billion in consumer spending, 141,000 jobs, $4 billion in wages and salaries and $955 million in state and local tax revenue.
"As we have learned time and time again, our fish are only as healthy as their habitat. Fishing is a time-tested tradition here in Oregon, and protecting our clean water is a win-win for our way of life and our environment," said Chris Daughters, owner of Caddis Fly Shop in Eugene.
The Frank and Jeanne Moore Wild Steelhead Special Management Area Act now awaits a hearing in both House and Senate Committees. Oregonians are urging Congress to pass this important measure.
To access B-Roll of the area, please visit: http://pacificrivers.org/frank-moore- wild-steelhead-sanctuary- b-roll/