As part of our 25th anniversary this year, we are profiling some of our most important partners around the Pacific — our ultimate allies. Patagonia and Wild Salmon Center have a long history of working together, and have proven that big things happen when business and conservation unite.
At Patagonia, conservation and business aren't only compatible – they're inseparable.
As the company built an outstanding collection of outdoor gear and apparel over the past 45 years, Patagonia also developed a corporate culture promoting the protection of wild landscapes and native species through grants, volunteer hours, and gear for environmental groups all over the world.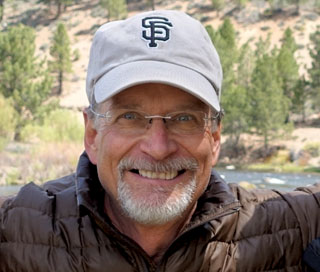 "Conservation is simply part of our DNA," says Ron Hunter, Environmental Activism Manager at Patagonia (pictured at right). "Communities and companies both rely on a healthy and vibrant environment, so doing what we can to protect it isn't just the right thing to do – it's good business."
Patagonia's support of Wild Salmon Center began in 2004 with a grant to protect key habitat for Oregon's coastal wild salmon and steelhead populations. Since then, the company has gone on to fund WSC and partner conservation initiatives in nearly every North Pacific region – including Washington, British Columbia, Alaska, and the Russian Far East. Many of these grants were made through Patagonia's World Trout Initiative grants program, which funds groups focused on protecting wild fish and their habitat around the world.
"Healthy waterways and fish populations are excellent indicators of the overall health of these watersheds," says Hunter. "If we can achieve measurable success there, we know we're making real progress."
Patagonia's support also includes outreach with their expansive customer base. In 2016, the company amplified a digital campaign by WSC and its partners to protect British Columbia's Skeena River watershed from a proposed liquefied natural gas (LNG) terminal, greatly magnifying the campaign's reach. (The LNG project is now on hold.)
Patagonia's integral role in our success over the years provides a strong example of how proactive business can drive conservation. Learn more at www.patagonia.com.