Establishing a legacy of wild places for the next generation.
David "Deke" Welles is a thoughtful, revered leader in his home territory of greater Toledo, Ohio. He presided over the family door manufacturing business, Therma-Tru, before its sale in 2003, and he is past chairman of the board of the internationally renowned Toledo Museum of Art.
But he's most at home on the water, hunting waterfowl and angling for trout.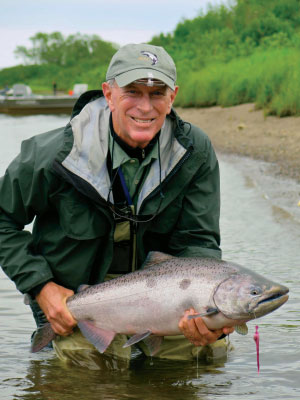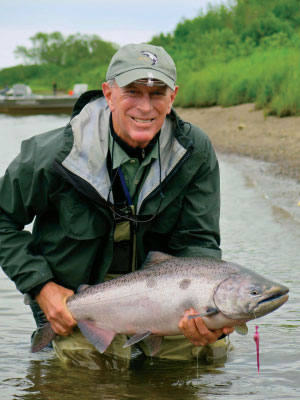 "I have an A-type personality," he says. "But when I fish, I live in the moment, lose track of time and always come away feeling refreshed and better-whether I hooked anything or not."
When Welles met WSC President Guido Rahr, he was drawn to the way Rahr articulated both the threats and opportunities facing Pacific salmon and steelhead ecosystems. He joined the WSC board in 2013 and last year made a leadership gift to The Stronghold Fund.
"The most important feature of The Stronghold Fund is that we will employ it in the here and now. Our challenges in protecting stronghold ecosystems are immediate and we can't afford to wait," Welles says.
Welles' leadership with WSC, the Wetlands America Trust and no less than seven other hunting and angling clubs and organizations is all with the intent of passing wild places-and his passion for them-on to the next generation.
"I hope my legacy will be to get the next generation outdoors, enjoying what I have been so fortunate to enjoy and becoming nature's stewards and advocates for generations to follow."