Veteran Alaska campaigner comes aboard, as the organization grows in the 49th state.
Today, we welcome a long-time friend and colleague in the Wild Salmon Center fold: Sam Snyder is our new Senior Campaign Manager in Alaska. Sam comes to us from partner Trout Unlimited, where he worked alongside Alaska program director Emily Anderson for many years on salmon issues. Among other campaigns, they both provided critical support for the Susitna River Coalition, as that local group joined tens of thousands of Alaskans in halting the Sustina Dam in 2016.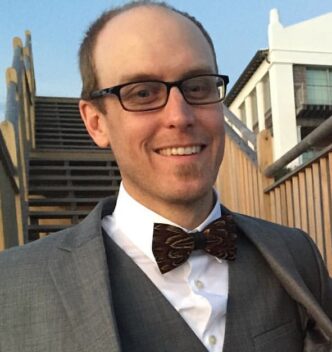 Sam will be focused this year on engaging all Alaskans on the Stand for Salmon campaign, which is seeking greater protections for salmon rivers by advancing updates Alaska's 60-year-old law governing development in salmon habitat.
It's a crucial time for wild salmon and salmon rivers in Alaska, with the Pebble Mine actively seeking permits and other development threats looming. We're fortunate to have Sam working with us, as we redouble our efforts in the state.
More background (and trivia) about Sam are on our staff page.
Feel free to drop him a line. Or better yet, get him to show you his secret spots on the Kenai.