Saturday, June 30th, 2018, 2 pm to 10 pm
Optimism Brewing Company, 1158 Broadway, Seattle, WA
Outdoor Project's second annual Block Party Festival Series is coming back to Seattle on June 30th at Optimism Brewing Company. This year's event will benefit our work to protect the strongest wild salmon rivers around the entire North Pacific, including key wild salmon and steelhead rivers through out Washington's rugged and wild Olympic Peninsula.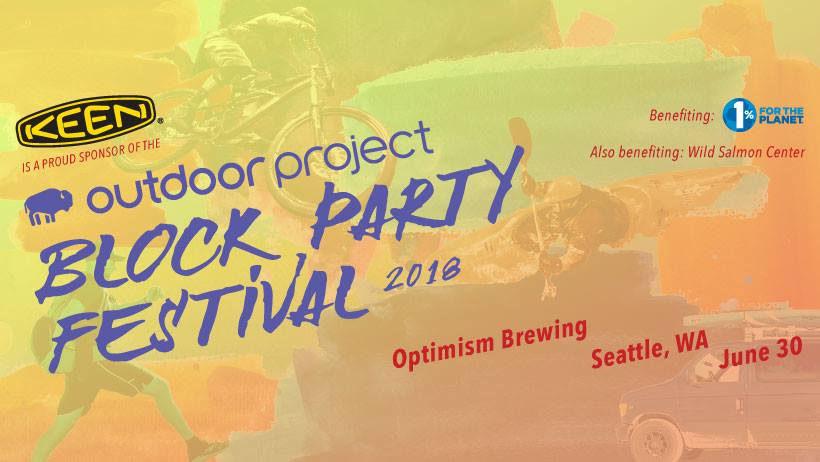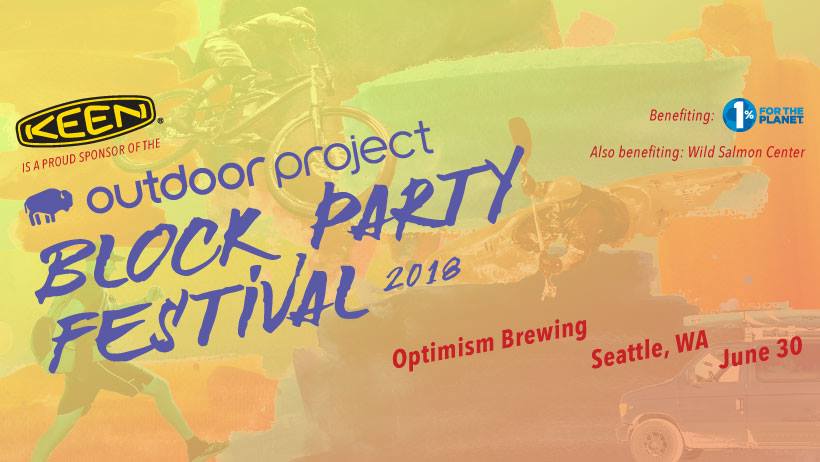 Outdoor Project's Block Party Festival will fill your day with outdoor adventure inspiration, gear demos, giveaways, live music, games, food trucks and beer.
This event is open to all ages, furry friends and it's free.
You can find out more on the Facebook event page.