Oregon communities, salmon streams, and drinking water will be healthier, thanks to new Oregon legislation.
Today, the Oregon Legislature passed landmark forestry reforms and set the state up for comprehensive protections for salmon streams on private lands.
"Today is another milestone on the road to cleaner water, safer communities and healthier salmon runs." said Bob Van Dyk, Oregon and California policy director for Wild Salmon Center. "This validates the hard work by conservation and fishing groups to hammer out a deal with timber companies. And it shows broad, bi-partisan consensus that it's time to modernize Oregon's forestry practices."

>>READ PRESS RELEASE FROM WSC AND OUR PARTNERS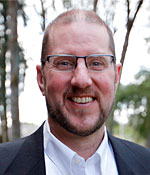 Governor Kate Brown is expected to sign the bill, which codifies a historic agreement in February between conservation and fishing groups and Oregon timber companies.
Oregon will now have improved rules preventing the spraying of pesticides near homes, schools and drinking water streams, and new protections from logging near streams in the Rogue-Siskiyou region of Southwest Oregon. And this bill sets in motion a mediated process for developing comprehensive protections for salmon and other endangered aquatic species throughout the state. (See more about the details of the agreement)
A similar habitat conservation plan process in Washington State led to protections on over 60,000 stream miles and 9.3 million acres of private forestland.
These reforms are more important than ever, with public health a top priority during the Covid-19 crisis. According to the federal government, outdated logging practices along salmon and drinking water streams in Oregon don't meet the basic needs of protecting coastal streams from pollution.