Our partners from Sakhalin Island are now educating ecotourism operators in a national park created in 2014 through another WSC partnership.
For several decades, Boomerang Club, an outdoor education organization based on Sakhalin Island, has been taking members to the Shantar Islands, a remote wildlife wonderland in the Sea of Okhotsk.
Grey, bowhead and orca whales come here to calve and feed. The area is also home to pink and chum salmon runs, which feed the a pristine land and marine ecosystem.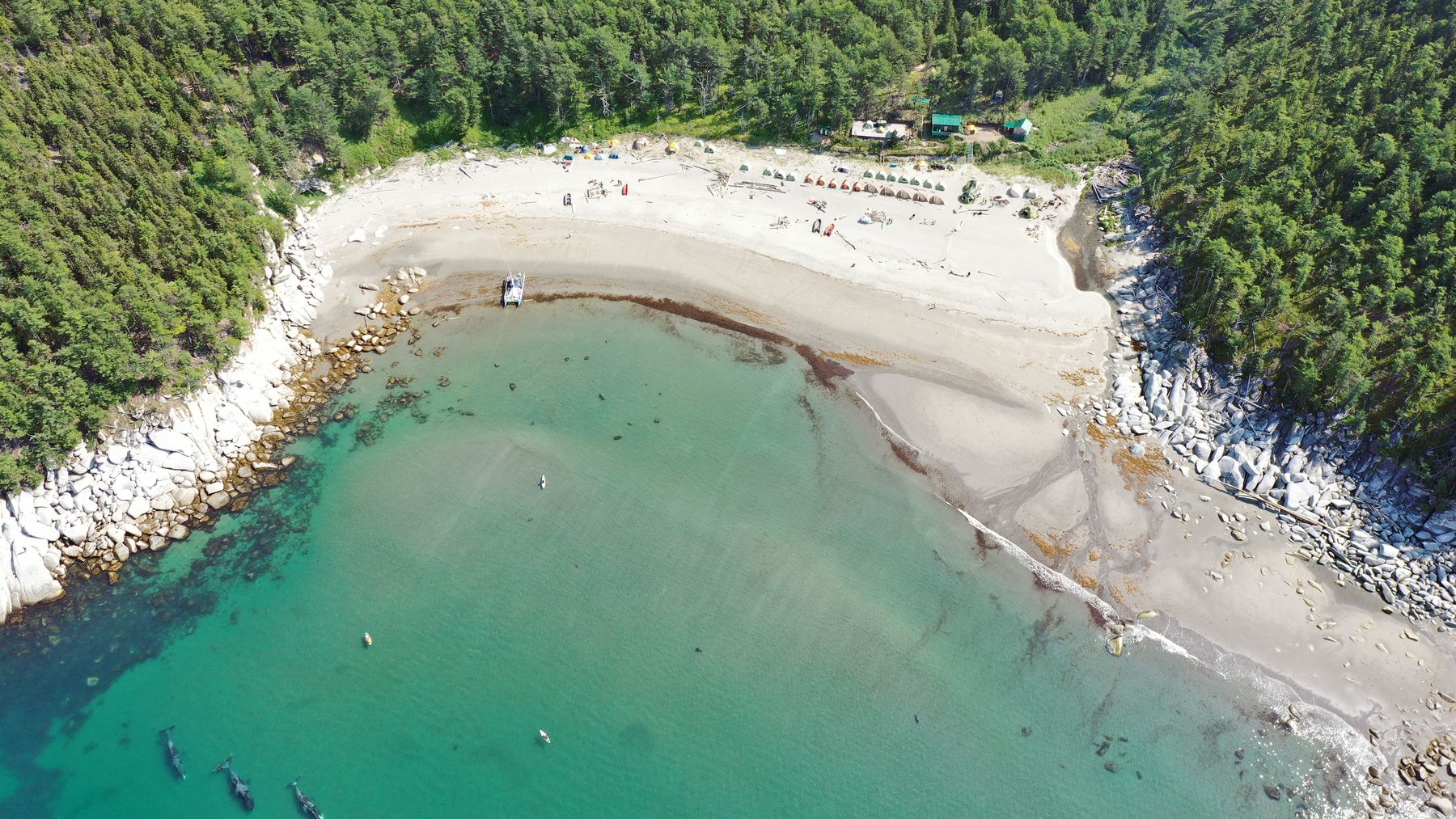 In 2014, WSC supported work by our partners at Khabarovsk Wildlife Foundation to establish the Shantar Islands National Park spanning 1.2 million acres.
And in recent years, WSC deepened our partnership with Boomerang, supporting their efforts to train teachers and other educators on salmon and nature-based curricula in Sakhalin, Kamchatka and mainland Khabarovsk. This summer Boomerang and another local conservation group, Friends of the Ocean, took their training efforts to the islands.
Boomerang's official trip report captured some of the highlights:
"Several Russian and international experts had already been working with us and had written up essential guidelines for whale-watchers and other seagoing boats for future interactions with marine mammals. For this expedition, local tour operators were the main target audience. Each operator received our laminated guidelines at the outset of the trip. From there the Boomerang Club would lead a series of discussions, and would "re-enact" various whale-watching protocols with pods of bowhead whales swimming nearby. A film crew was also brought on board, to help create a documentary that will be presented at an upcoming international conference entitled: "Marine mammals of the Holarctic."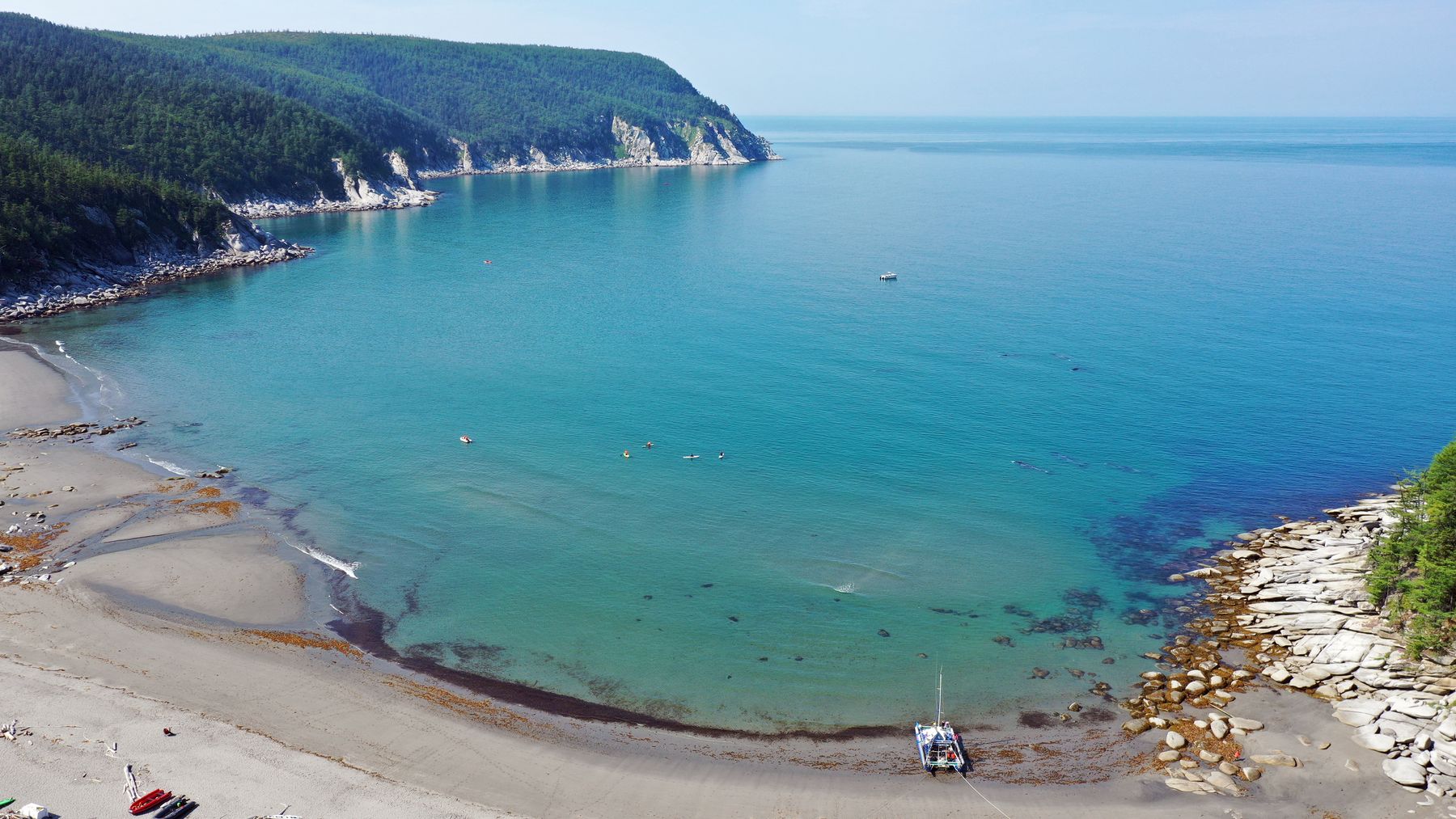 "The route for this voyage began in Pomr Bay, near the village of Nekrasovka in the far north of Sakhalin Island (which itself is just north of Japan). The first stop for the catamaran crew was on the Russian mainland, where bad weather kept the expedition at bay for a full day. When the skies cleared, the group set off for Cape Wrangel, and then onwards to Nikolai Bay. There they met up with the local tour operators, and for three full days everyone learned first-hand about the rules and norms for watching whales from larger boats, paddle-boards, kayaks, and from shoreline observation points. As the entire group headed back home via Reinecke Bay and Cape Litke, the etiquette for using drones in observing whales was also discussed at length.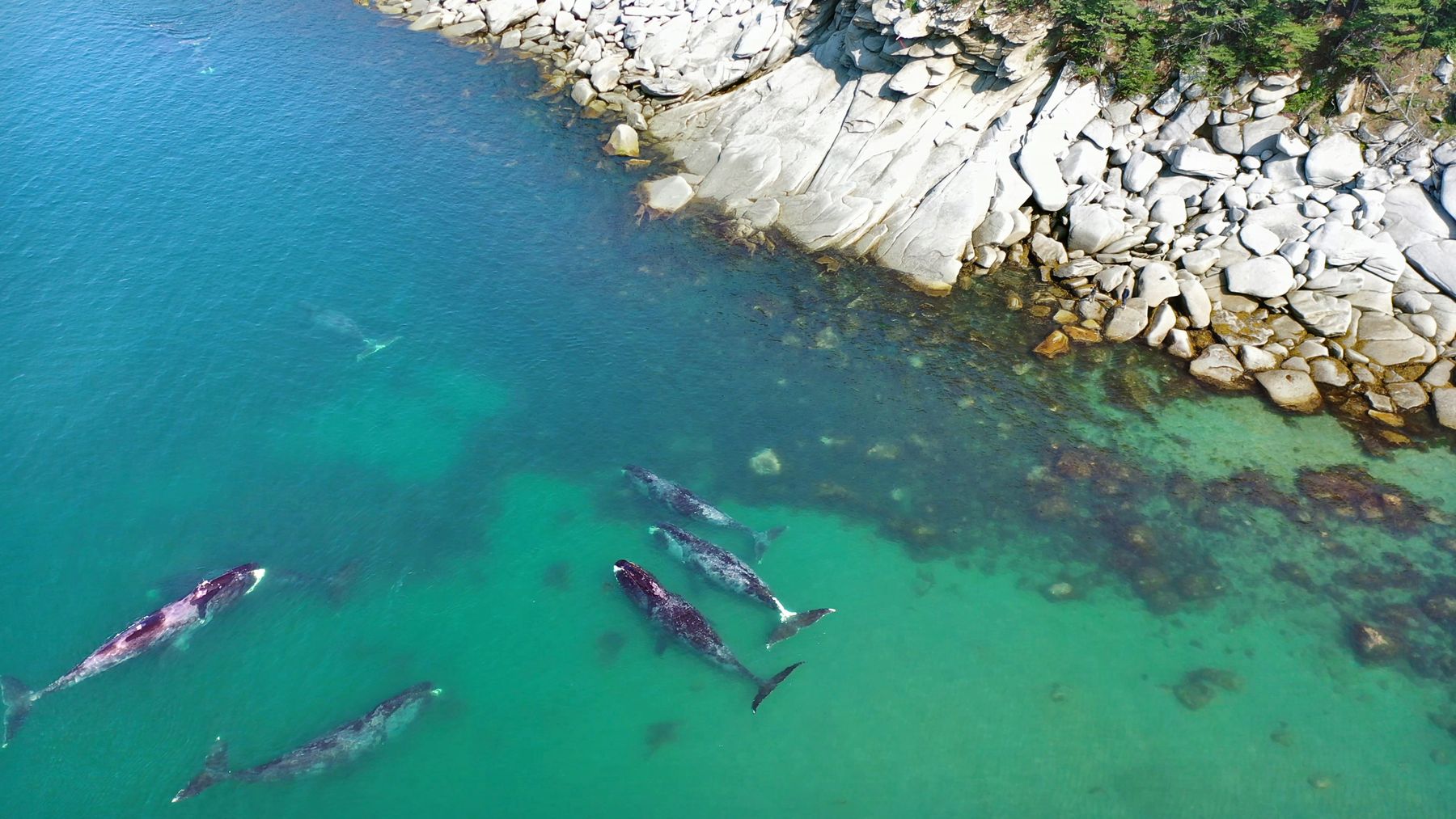 "The season for watching whales in this Shantar Island region is quite brief. Ice floes can still be spotted as late as early July; and by the middle of September winter storms become more regular. The ocean currents here are incredibly strong: driftwood and other flotsam will sometimes float by as if it was carried by a raging river, forming logjams many meters long near to the shore. Sailing here is made all the more risky by the persistent fogs that sometimes take days to lift.
"Boomerang activists had visited this very same spot in 2018, to monitor and document the capture of 12 killer whales that were going to be sold to aquariums in China. These whales never reached their destination, and were instead freed back into nature after an international outcry and a series of protests here in Russia. Local researchers and tour boats have nevertheless noticed a marked decline in the number of killer whales who used to frequent these bays! Happily no killer whales have been captured during the last 2 years, thanks mostly to pressure applied by environmentalists. We can only hope that the whale families that lost their youngsters two summers ago have since been re-united!
"More and more people in eastern Russia have become convinced that it's more profitable to bring in whale-watching tourists and other enthusiasts who are willing to pay handsomely for this once-in-a-lifetime experience. The overarching goal for Boomerang and Ocean Friends in this program has always been to promote the kind of whale-watching that is done in-situ and in nature—far preferable to the capturing of whales for export to far-off aquariums, where they are known to be kept in cramped and very unhealthy conditions. But the promotion of low-impact whale-watching demands that tour operators accept responsibility in coordinating their work, and follow key guidelines that are accepted globally when dealing with marine mammals at sea. The whale-watching public does not want to cause any more stress on these animals; they don't want to interfere with their feeding or other social activities. Rather they come here to see the whales in the wild, as nature created them to be.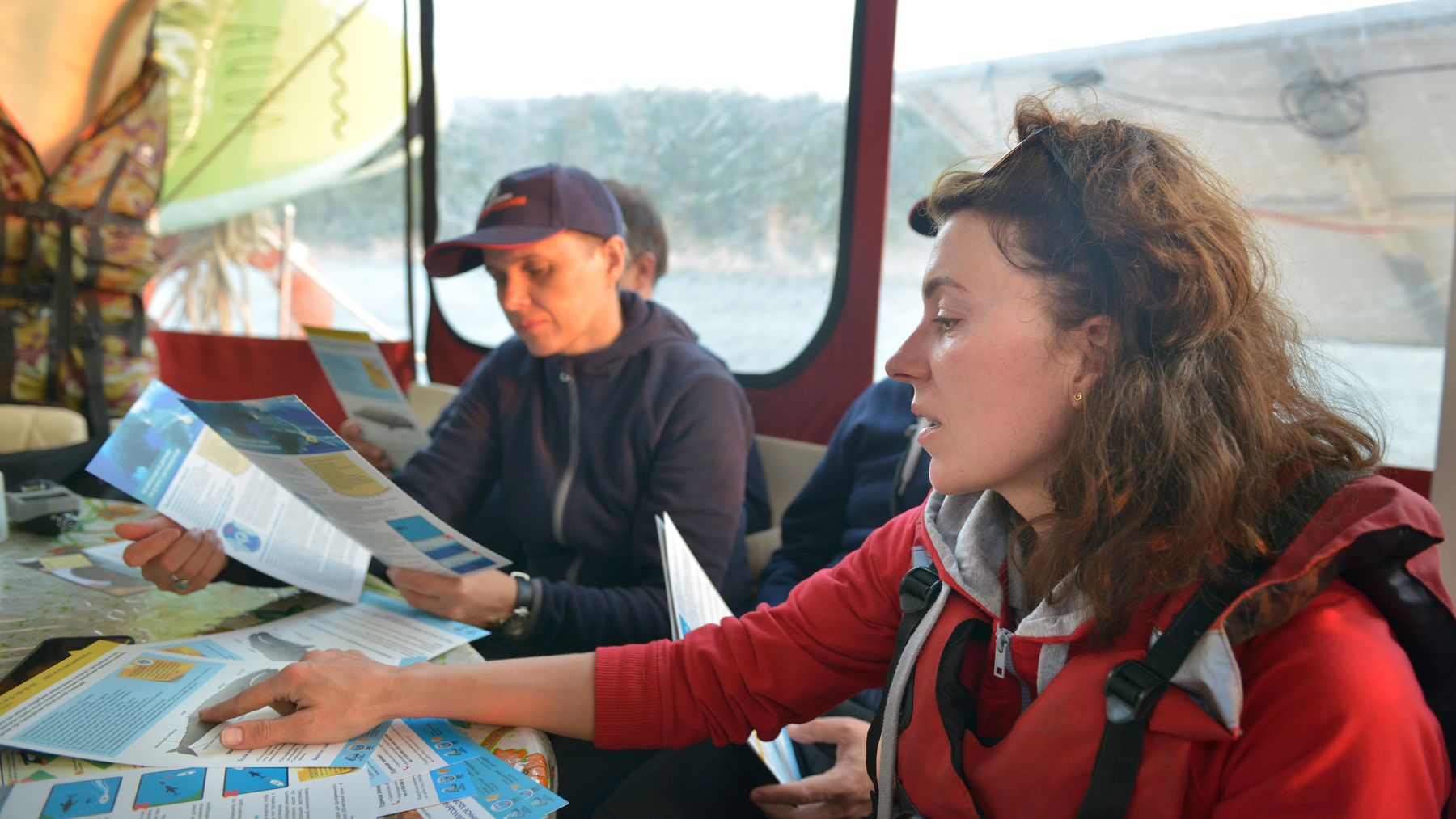 "At present here in Russia there are no official guidelines or laws that govern how humans should interact with whales in the open ocean. So it's left up to the guides, boatmasters, and the tourists themselves to make sure that everyone enjoys (and remains safe during) these encounters.
"For several decades now the folks at Boomerang Club have been mounting trips out into the Sea of Okhotsk, to learn more about these unique and vulnerable animals and their natural habitat. The task now is to unite everyone and preserve such places for future generations to enjoy. Tour operators, scientists, tourists and other groups must adopt clear rules of conduct. This is the only way to maintain a natural balance between human activities, and the life of whales in the wild."