It's time for long-term protection for the greatest remaining salmon stronghold on Earth.
By Oakley Brooks, Communications Director
The legendary conservationist David Brower once said that, in the battle against ecosystem-wrecking development, all our victories are temporary and our defeats are permanent.
As in: the sponsors of a defeated dam project just wait for political winds to change before trying again. But once in place, a dam becomes very difficult to remove.
There is a way out of this constant, Sisyphean rolling of the rock up the hill: durable protections for great places.
And there's no place that deserves durable protection more than Bristol Bay, Alaska.
That's why Wild Salmon Center, working with Tribes, fishermen, businesses and conservation partners – now operating as the Bristol Bay Defense Fund – have asked for the same thing over the span of two presidential administrations in the last decade: Clean Water Act protections that prevent hard rock mining in the headwaters of Bristol Bay's most important salmon rivers.
"We need to keep our eye on the prize – Clean Water Act protections is the ultimate goal."
As we reach a critical decision point on the Pebble Mine proposed for those headwaters, and bridge to a third presidential administration and a new Congress beginning in January 2021, we will continue to ask for that concrete and durable result.
"We need to keep our eye on the prize – Clean Water Act protections is the ultimate goal," said Emily Anderson, WSC's Alaska Director "Anything else is temporary or even potentially problematic for Bristol Bay's protection."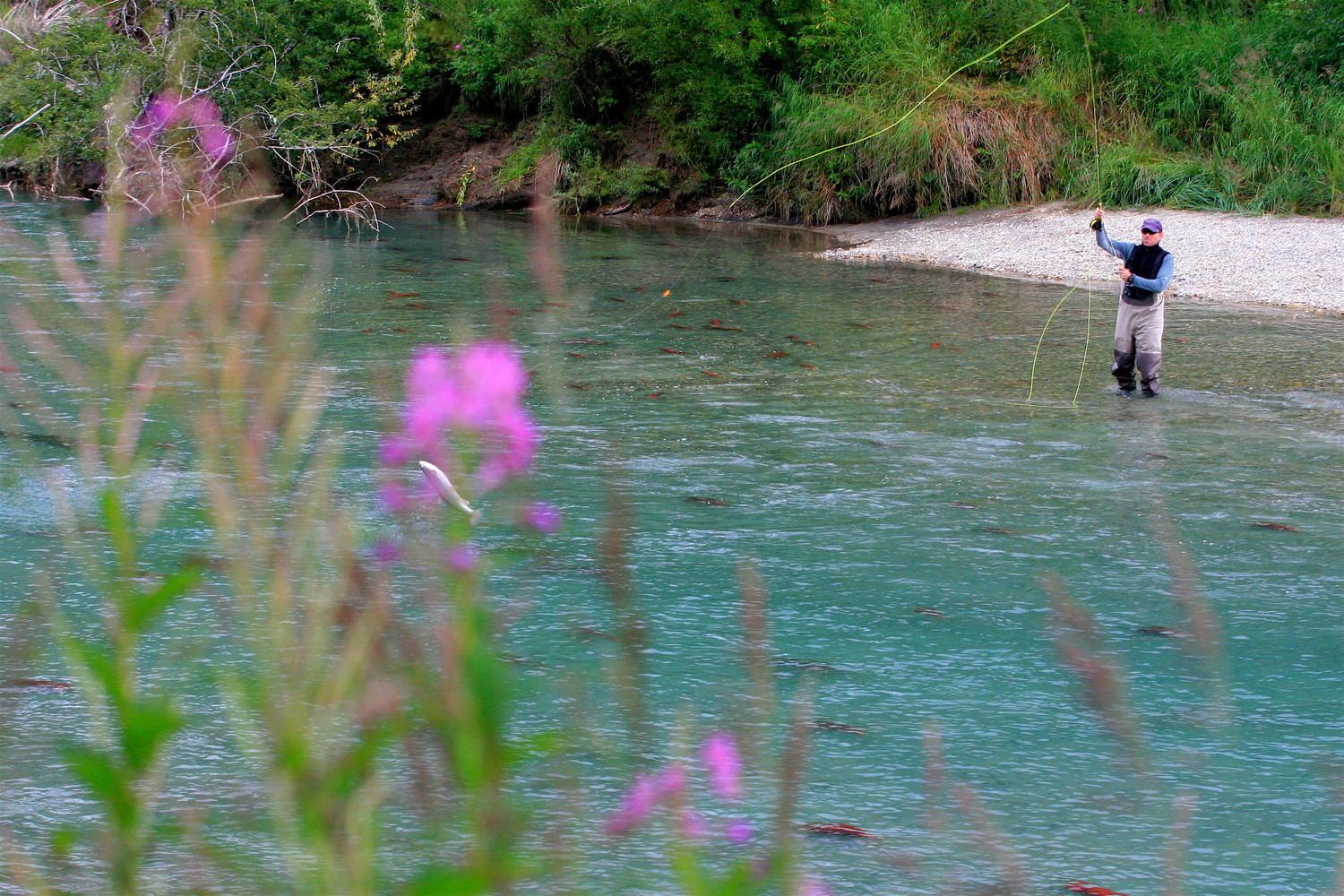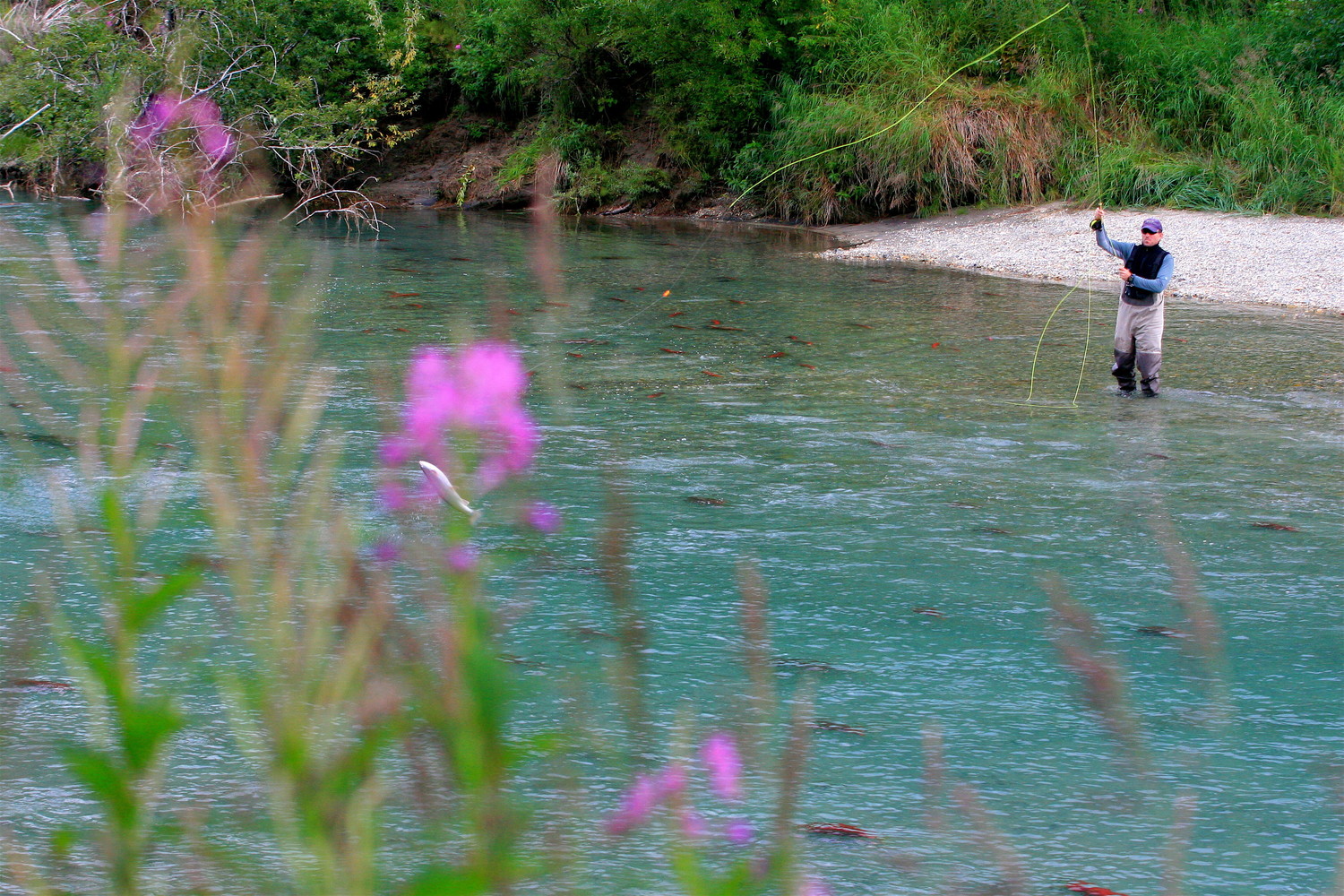 Slowing Down Pebble
Over the years, Bristol Bay's superlatives have been sung loudly: America's largest remaining salmon fishery and one of the greatest sportfishing destinations on Earth. A $1.5 billion fishing economy that supports 14,000 jobs. A place that has sustained Alaska Native people and culture for millennia.
This summer, the world re-discovered this place. Tens of thousands of people and prominent figures across the political spectrum affirmed that Bristol Bay was too important to lose and that the Pebble Mine should be stopped. In response, the Army Corps of Engineers delayed a permit decision in August and asked Pebble for a plan to mitigate damage to more than 100 miles of salmon streams and more than 3,000 acres of wetlands.
With that plan now submitted, the Pebble is reaching an important moment with the Army Corps process.
The Army Corps could issue the permit, saying Pebble has a satisfactory mitigation plan. It could deny the permit, saying requirements to protect salmon haven't been met. Or it could sit on the permit and wait for a new administration to take over in January. Pebble may also withdraw its permit if the company senses it's about to be rejected.
But here's the catch: following any decision by the Army Corps, Pebble stays alive and can continue to pursue mining plans. The agency can't offer any durable conservation measures.
Which is why we need the Environmental Protection Agency to act, using the Clean Water Act.
"This is about giving the people of Bristol Bay what they have been asking for."
Time for Permanent Protection
Under the Clean Water Act, EPA has the authority to veto a permit for a development project and restrict or prohibit mining in the region to protect drinking water, fish and wildlife habitat, and recreation. This authority has been used 13 times since the Clean Water Act was passed in 1972, most frequently during the Reagan Administration, which vetoed six projects in the mid- and late-1980s.
In 2010, several Bristol Bay tribes asked the EPA to intervene to protect Bristol Bay and issue mining restrictions under the Clean Water Act. EPA responded with a multi-year, twice peer reviewed analysis of the potential impacts of mining on the waters and fisheries of Bristol Bay. In 2014, after several drafts, dozens of community meetings, and millions of public comments EPA issued proposed restrictions for mining in Bristol Bay – a high bar that Pebble has still not cleared.
These protections were never finalized by EPA due to legal action by Pebble's Canadian parent company.
But that important scientific work by EPA, supported by the people of Bristol Bay, stands ready to be activated again to lay the groundwork for long term protections.
Alaskans solidly support Clean Water Act protections: 57% of voters backed EPA action in Bristol Bay, according to a poll this past June.
"It's the right move for Alaska and the people support it," says Sam Snyder, WSC's Alaska Senior Campaign Manager.
It will take political leadership to initiate Clean Water Act protections. Now is the time for salmon advocates everywhere to tell our political leaders that Clean Water Act protections are the right remedy for Bristol Bay and the zombie that haunts it: Pebble Mine. This is how we protect Bristol Bay's economy, the food security it provides, and the climate-resilience offered by its diverse and healthy rivers and streams.
"This is about giving the people of Bristol Bay what they have been asking for going back more than 10 years," says Anderson. "If we're lost in the details of a permitting process at Army Corps, we're going to get lost, period.
"If we want to truly protect Bristol Bay for the long-term, we need to speak up with one voice for what we want — from now until the day it is done."
To push anything else is pushing a temporary victory.
And we know how those end.