Wild Salmon Center welcomes three new board members, bringing to the organization new wisdom from the realms of science, conservation, politics, academia and local communities across the Pacific.
---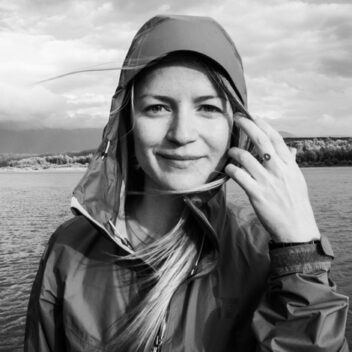 ANDREA REID
Hometown: Vancouver, BC
Occupation: Assistant Professor at UBC
Dr. Andrea Reid is a citizen of the Nisga'a Nation and an incoming Assistant Professor with the University of British Columbia's Institute for the Oceans and Fisheries (starting January 2021). There, she will lead the Indigenous Fisheries Research Unit, working to build a national and international hub for the study and protection of culturally significant fish and fisheries. Her research program adopts highly interdisciplinary and applied approaches to improving our understanding of the complex interrelationships between fish, people and place.
Reid's PhD in Biology (Governor General's Gold Medal; Carleton University '20) centered on multiple stressor effects on Pacific salmon, using tools and insights from Western and Indigenous sciences in tandem. Reid is a cofounder of Riparia, a Canadian charity that connects diverse young women with science on the water to grow the next generation of water protectors. She is also a National Geographic Explorer and a Fellow of The Explorers Club.
---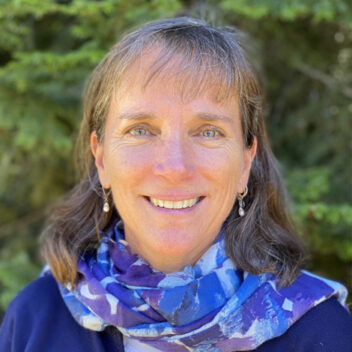 MARY RUCKELSHAUS
Hometown: Seattle, WA
Occupation: Director of the Natural Capital Project
Dr. Mary Ruckelshaus is the director of the Natural Capital Project and a consulting professor at Stanford University. She has also led the Ecosystem Science Program at the National Oceanic and Atmospheric Administration's Northwest Fisheries Science Center in Seattle. And before that, she was an assistant professor of biological sciences at Florida State University. The main focus of her recent work is developing ecological models including estimates of the flow of ecosystem services and changes in human wellbeing under different management regimes around the world.
Dr. Ruckelshaus serves on the science council of The Nature Conservancy and is a past trustee on its Washington Board and worldwide Board of Directors. She's also a member of the United Nations' High Level Panel on Building a Sustainable Ocean Economy, and is a past chair of the Science Advisory Board of the National Center for Ecological Analysis and Synthesis. She was Chief Scientist for the Puget Sound Partnership—a public-private institution charged with achieving recovery of the Puget Sound terrestrial, freshwater and marine ecosystems. Dr. Ruckelshaus has a bachelor's degree in human biology from Stanford University, a master's degree in fisheries from the University of Washington, and a doctoral degree in botany, also from Washington.
---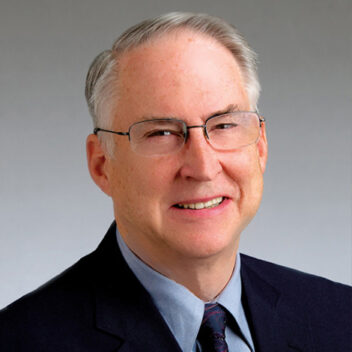 RICK HALFORD
Hometown: Eagle River, AK
Occupation: Former State Senate President and bush pilot
Rick Halford is a former Republican state Senate President and bush pilot from Alaska. He moved to Alaska in 1966 and earned a BA in History and Political Science from Alaska Methodist University. He joined the Alaska Legislature in 1977, served as House Majority leader in 1979, and then became a senator in 1983. He served as Senate Majority Leader five times through the 1980s and '90s and as Senate President in 1993-'94 and again in 2001-02. He left the legislature in 2003. Between 2000 and 2004, he was the GOP's national committee representative from Alaska.
With 10,000 hours in the air over Alaska as a commercial pilot and big game hunting guide, Halford has a 54-year view of Alaska's incredible values in renewable and nonrenewable resources. He's been an outspoken critic of the Pebble Mine and has testified against the mine before the Alaska Legislature and Congress. An avid outdoorsman, Halford divides his time between Chugiak/Eagle River in south central Alaska and a home in Bristol Bay. He and his wife Rona have three daughters and three sons.