Oregon's 2021 legislative session began with high hopes for forest reform. Instead, the timber industry scored a tax holiday and legislators passed on fixing the troubled Oregon Forest Resources Institute. But make no mistake; these issues will be back.
By Bob Van Dyk, WSC Oregon Policy Director
The 2021 Oregon legislative session began with high hopes for forest reform. Investigative reporting by the Oregonian/ OPB/ ProPublica partnership had shined a bright light on the decline of timber taxes over many years, leading to calls for timber to pay their fair share. Another story on the Oregon Forest Resources Institute (OFRI) revealed how this public agency lobbied for the timber industry and tried to suppress climate change research. Add to this the swirling controversy about the Board of Forestry's dreadful oversight of fire finances, as well as a state forester who rebuffed oversight from the board, and the stage was set for forestry reform.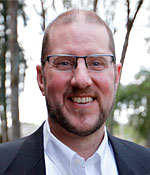 But there was none in the Legislature.
A strong push started in the House with a bill to eliminate OFRI, which was then amended to shrink OFRI and redirect some of the funds to forest science and small woodland owner support. A lively hearing that featured a timber advocate criticizing the media for inaccuracy resulted in even more details about OFRI in the news. The amended OFRI bill passed the House, only to die in the Senate without even getting a hearing.
Rep. Paul Holvey brought forward a bill to revive the severance tax. But that died, too.
And so that brings us to the regular harvest tax bill that is passed every session. The harvest tax bill includes several components that have to be passed every two years by a three-fifths vote of the Legislature. Critics of this approach have sought to avoid the two-year shoot out over the harvest tax in order to give more permanence and stability to both revenue and expenditure. Very few taxes get set every two years. The timber industry likes this biannual vote because it gives them leverage. Without the tax, the state general fund has to cover the costs. So, in order to get the three-fifths vote, lawmakers let industry play a strong hand in setting the rate.
To some lawmakers' credit, that pattern ended this year. Rep. Nancy Nathanson, who chairs the Revenue Committee, brought forward a modest set of changes to give more stability and transparency to some aspects of the complex harvest tax. But the timber industry opposed the modest reforms and tried to push through a status quo bill. Nathanson and others called the question. Rather than rubber-stamping the industry proposal, which had been jammed into to an unrelated aviation tax, House leaders said it was better to have no tax at all for now and to move this important question to February 2022. So the timber industry will actually pay less in taxes in the near future.
But make no mistake, this issue will be back. And so will OFRI reform—which may now look more like elimination again. (Late breaking: journalists Rob Davis and Tony Schick have more details here.)
For Oregonians who care about balanced forest management, it's worth thanking the following forestry reform champions for their efforts this session: