Our 2021 Survey Results.
This past spring, Wild Salmon Center shared a survey with our community to better understand what draws you to wild salmon conservation and what keeps you engaged in WSC's mission.
We learned a LOT from the responses that came in from more than eight hundred of you. (Wow!)
Here are five big takeaways:
1. You're in this for the long haul.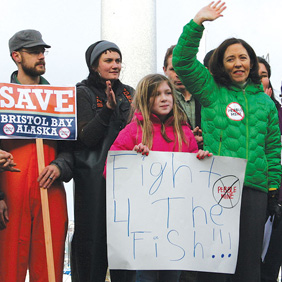 Close to 25% of you have been with us for five years or more. And an impressive number of you told us that you've been involved with WSC for more than ten years! The long-term commitment of our supporters is a huge reason why we've been able to successfully protect more than 3 million acres of habitat and prioritize 71 rivers for wild fish management to date.
2. You're advocates for wild fish.
More than half of you came to WSC's work through signing a petition or calling your representatives. Last year, your activism helped us reach major milestones in the fight to defend Alaska's Bristol Bay and Washington's Chehalis River. Thank you! Want to keep showing up for wild fish and their home rivers? Share our active campaigns with friends and family.
3. You see wild salmon as key to a healthy North Pacific – including refuges for recreation.
For 87% of you, wild salmon's role as a keystone species and the more than 137 different species that depend on them was the top reason you're interested in our work.
For 75% of you, your personal connection stemmed from your love of getting outdoors. Whether hiking, birding, biking or fishing, you know that by working to conserve wild salmon watersheds, you're also ensuring the protection of your favorite places to recreate.
And for 56% of you, your main motivation is the importance of wild salmon to regional economies and sustainable jobs for coastal communities around the Pacific Rim.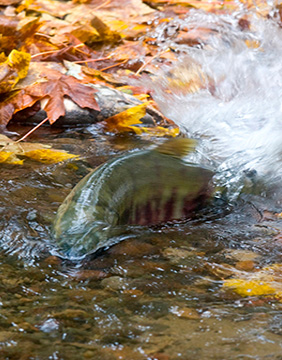 4. You understand what's core to WSC's mission.

Whether it's the remote rivers of the Russian Far East, Alaska's Bristol Bay, British Columbia's Skeena or Dean watersheds, Washington's Olympic Peninsula, or the Oregon Coast, close to 60% of you care about the entire network of North Pacific salmon strongholds – not just your home river. You also understand that since wild salmon transcend borders, so should our approach to their conservation.
When we asked what makes WSC's work stand out as a supporter, these were some of your top responses:
We focus on protecting wild fish

Our focus on salmon conservation achieves wider benefits for people, wildlife, and landscapes

WSC has strong partnerships with local communities and other NGOs
And while you highlighted the importance of our proactive approach to conservation, you also recognized the critical need for restoration, like our work in Oregon through the Coast Coho Partnership and our Cold Water Connection campaign in Washington.
5. You are curious and concerned.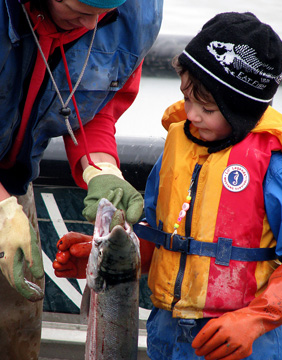 You expressed a sweeping interest in our Science Program and how our ongoing research informs our conservation strategy. Whether it's our efforts to improve forestry practices in Oregon or our work to protect the wild fish of British Columbia's Central Coast, science plays a foundational role in all our work at WSC. Explore the top priorities our Science team is tackling and consider supporting this critical program with a gift.
You also shared concern about water quality and quantity. This is of increasing concern for WSC as well, which is why we launched our Oregon Water Initiative to address the growing water crisis, and ensure that our world-class streams flow cold and deep for generations to come. Want to join us in this work? Help bolster our Water Initiative with a gift today.
And last but not least, it came as no surprise that climate change was listed as top concern for many of you.
We hear you loud and clear. We're committed to sharing more resources with you about how WSC's work to proactively conserve the Pacific's salmon strongholds is a key front in the fight against climate change. Interested in diving deeper? Check out our Climate Resilience Framework, which provides tools to help drive regional and local climate action in salmon strongholds. Also, see our recent story about helping salmon adapt to climate change.
---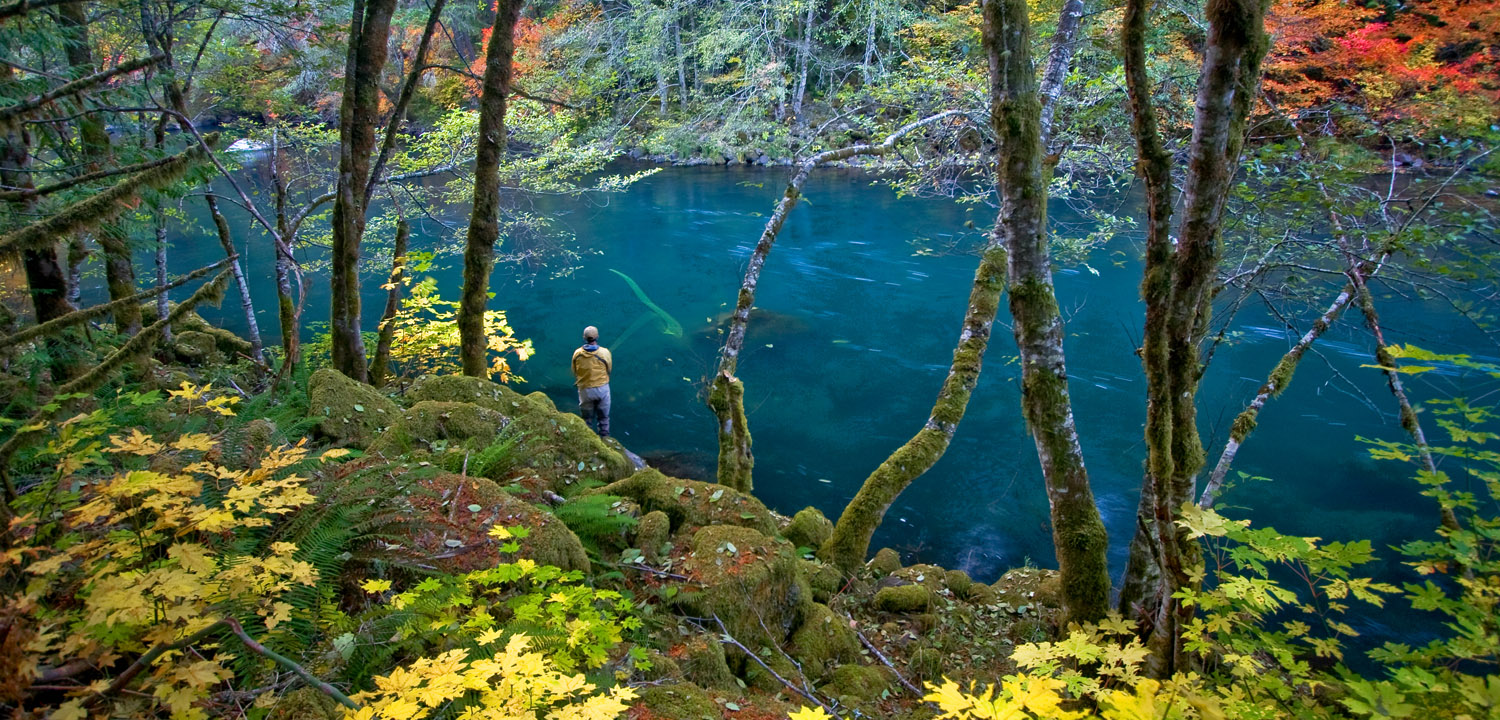 Thank you!
Your feedback and thoughtful responses are an indispensable asset in our work to make lasting progress for the Pacific Rim's wild salmon rivers. Thank you for being a valuable part of the WSC community and for continuing to show up for wild fish and their home rivers.
There has never been a more critical time for the Pacific's wild salmon and the communities of people and wildlife that rely on them. Join our pan-Pacific effort to conserve our greatest remaining wild salmon rivers by making a gift today.