The next-to-last step on Clean Water Act protections comes in late May, with a public comment period.
Twelve years ago, Bristol Bay tribes sent their first petition to EPA asking the agency to use its 404(c) authority under the Clean Water Act to protect Bristol Bay from the persistent threat of Pebble Mine. This week, on the steps of the Capitol, Wild Salmon Center joined the United Tribes of Bristol Bay and other members of our Defend Bristol Bay coalition to push lawmakers and the EPA to finally finish this task.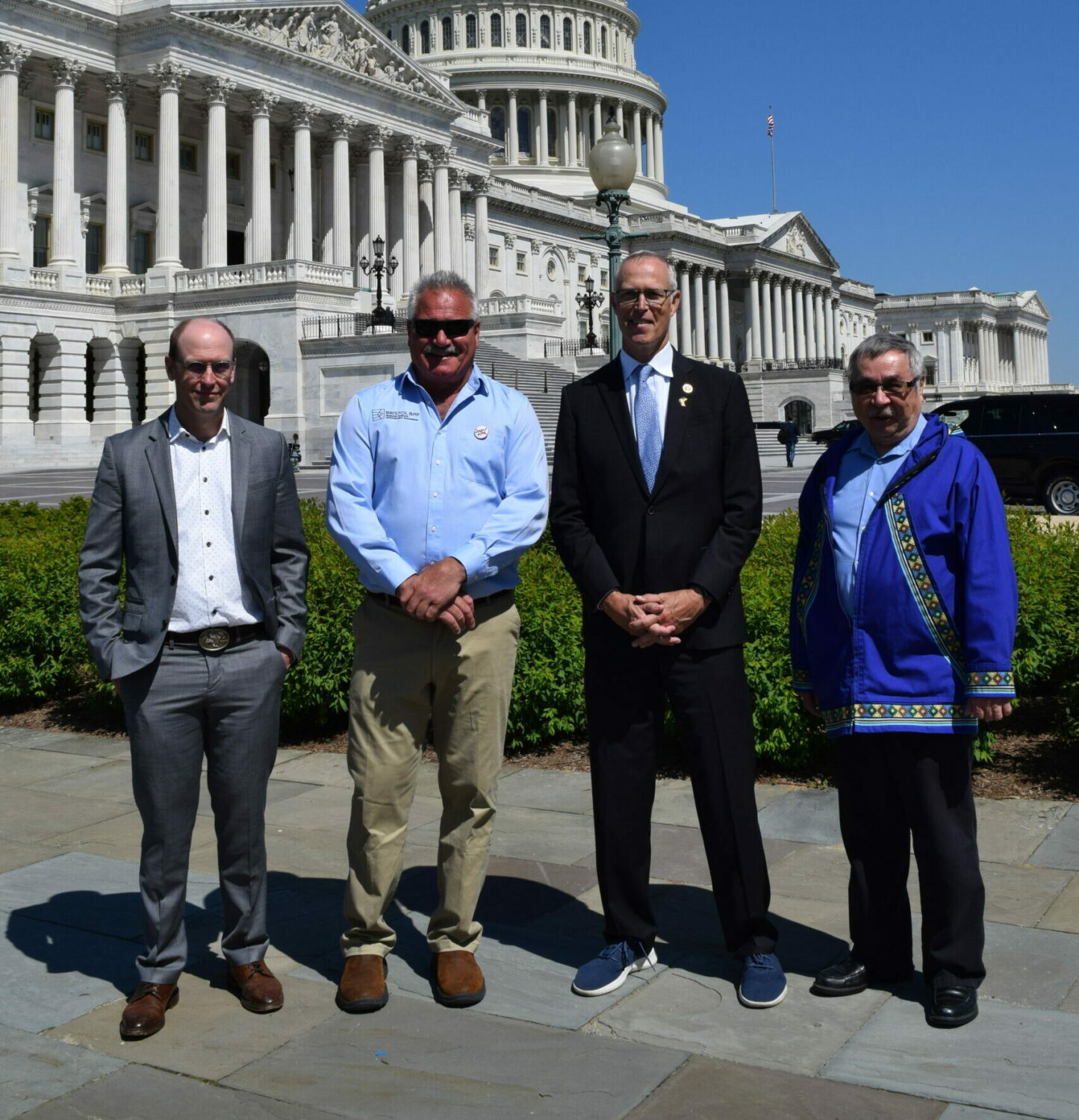 In front of the House Triangle on May 10, WSC Senior Alaska Campaign Manager Sam Snyder hosted a press conference with U.S. Representative Jared Huffman (CA-02), Curyung Tribal Council Chief and United Tribes of Bristol Bay board member Thomas Tilden, and "MJ" Michael Jackson, President of the Bristol Bay Regional Seafood Development Association.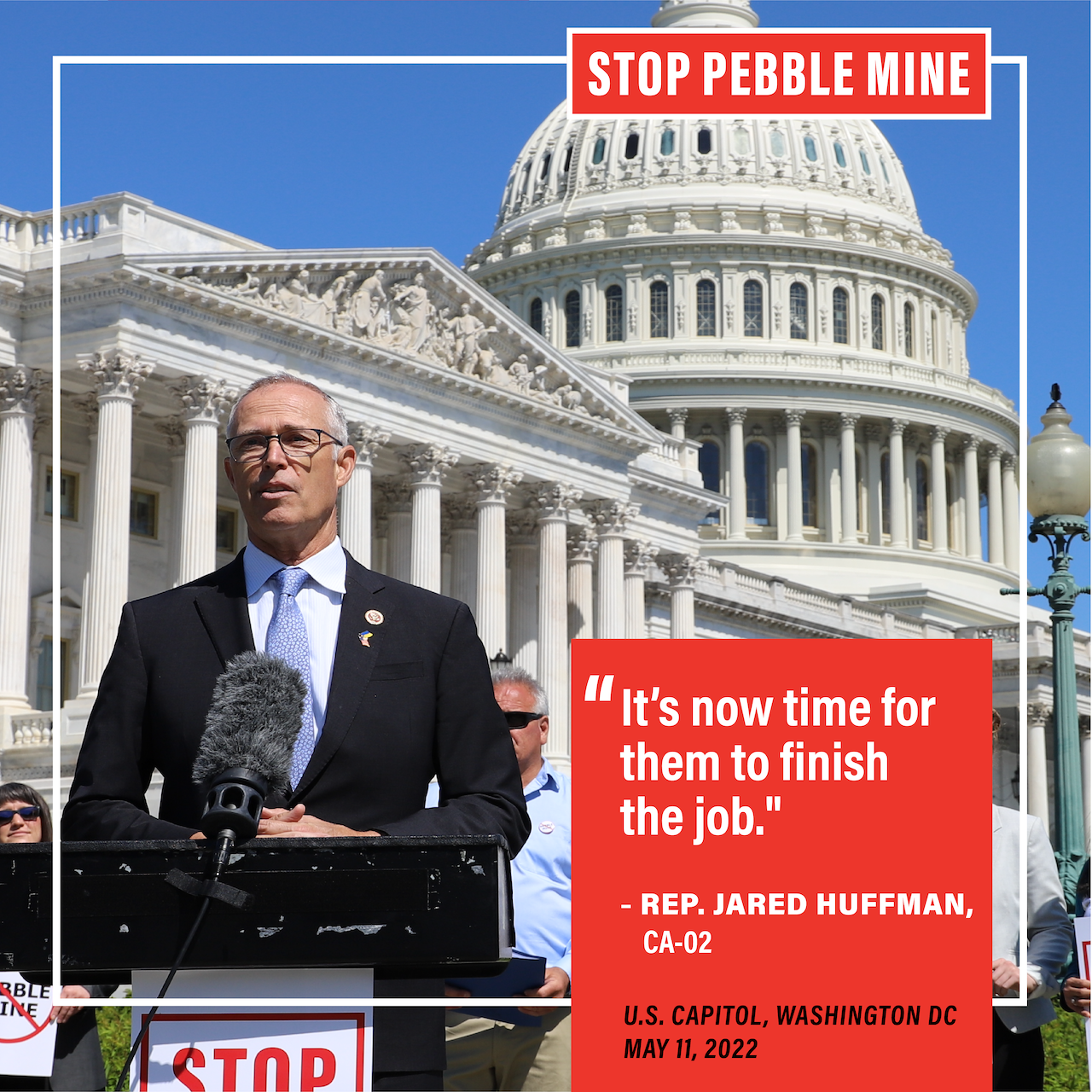 Along with the press event, our Defend Bristol Bay coalition launched a targeted media campaign with digital, social, television, mobile billboard, and outdoor posters across Washington, D.C. this week. Campaign ads urged the Environmental Protection Agency and the Biden Administration to "Be a Hero for Bristol Bay. Veto Pebble Mine Now." The campaign also released a new video detailing our long fight to save the greatest sockeye salmon fishery on the planet.
Our coalition's D.C. presence comes at a crucial time for Bristol Bay.
EPA's is expected in late-May to release a proposed final ruling on 404(c) Clean Water Act protections for Bristol Bay. The release will kick-start a new window for public comments, one that expected to last 45 days. This crucial moment also occurs on the eve of what is projected to be a record-breaking 2022 fishing season, with more than 70 million sockeye forecast to return to Bristol Bay.
When this public comment period hits, we're going to need Bristol Bay advocates everywhere to speak up once more and demand an end to Pebble Mine. Stay tuned for what might be the most important action yet in our long, hard-fought campaign.