How we achieve durable conservation for wild salmon strongholds.
By Guido Rahr, President and CEO of Wild Salmon Center (see full annual report here)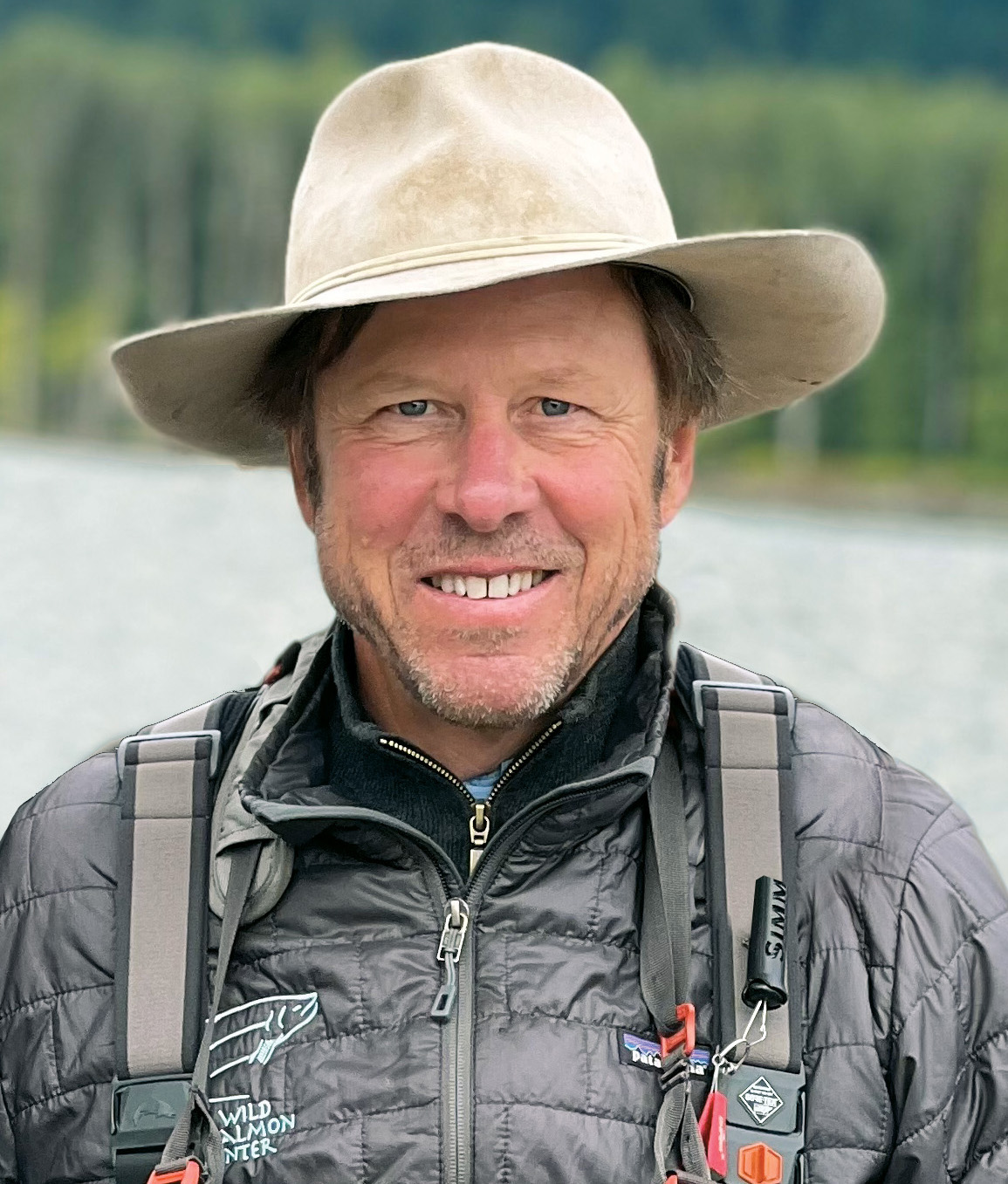 Standing in the White House Rose Garden in May 2023, celebrating the defeat of Pebble Mine with my colleagues David Finkel and Emily Anderson, I had to pinch myself: were we really here, at journey's end? Fighting this devastating project had brought years of twists and turns. Now, we marked victory, surrounded by so many people central to this long campaign.
We worked with nearly all of them, from the Alaska Native leaders who were the heart and soul of this fight, to scientists, political leaders, national conservation groups, and hunting and fishing organizations. Each of us had a role. At WSC, our work was sometimes behind the scenes, coordinating different talents and resources to get this herculean effort to the finish line.
To us, credit is secondary. Our reward is the health of wild fish rivers, their salmon and steelhead runs, and the communities who need them. And I'm proud of how we've embodied this steadfast, partner-based model of conservation in the fight to protect Bristol Bay.
It took more than a decade to stop Pebble. It will take similar commitment to secure the health of other strongholds—the last, best salmon and steelhead rivers across the North Pacific. Over our 31-year history, Wild Salmon Center has been careful to remain focused, relying on science and a clear view of the steps we need to take to win in each watershed.
For us, true victory is durability. We aim to reach a threshold of lasting success in three areas: habitat protection and restoration, fish management for wild salmon biodiversity and abundance, and local leadership and capacity to defend each stronghold. We must be ready for the next generation of large-scale development threats. In many rivers, these threats are already here.
Our approach is as bold as it is simple. But is it realistic? Can we really defend these rivers now and in the future? The answer is yes.
Already, Wild Salmon Center and our partners have prevented significant ecological damage within almost all of the strongholds where we work. We have countered pressure from hard rock mining, hydroelectric dam development, fish hatchery development, poaching, and more. Based on what we've learned, we know we can win the multidecadal health of these salmon ecosystems.
And we're tracking our progress closely. To date, WSC and our conservation partners have advanced elements of the durability strategy in 18 major strongholds, which comprise 120 distinct river basins. These basins contain the most intact wild salmon and steelhead ecosystems—and locally adapted biodiversity—across the North Pacific.
Now, we're putting the durability strategy's remaining elements into place. By 2032, we aim to have secured the necessary long-term funding, policy wins, and architecture of this strategy to safeguard the future of every stronghold where we work. Our plan is a tremendous undertaking. When complete, we'll have created the most ambitious place-based conservation effort ever attempted across the Pacific Rim.

We are all in. We know where we're going, how to get there, and what victory will look like. And we'll get there because of the friends and partners in this journey with us.