State of the Salmon helps launch a new web site for Oregon salmon and steelhead.
State of the Salmon in collaboration with the Oregon Department of Fish and Wildlife (ODFW) recently launched its first in a series of publicly accessible management performance accountability tools to track the status of salmon populations, called the Salmon Recovery Tracker.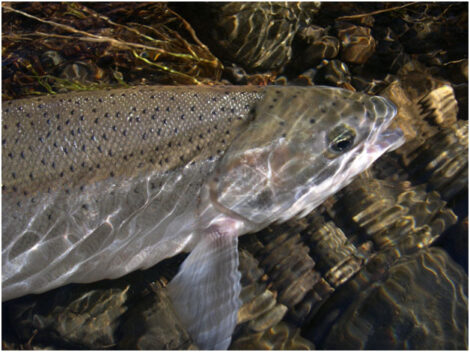 The State of Oregon maintains conservation and recovery plans for populations of salmon and steelhead listed as threatened or endangered under the Endangered Species Act (ESA). These conservation and recovery plans set goals for measurable viability criteria. Analyses of these criteria and additional data are now available for download at odfwrecoverytracker.org
This public-private partnership is an example of the cooperation we need to protect one of our region's most valuable natural treasures."
– Governor Kulongoski
State of the Salmon is a joint program of the Wild Salmon Center and Ecotrust.