Wild Salmon Center's new t-shirt design was created by Ed Hepp and is based on a study by fisheries biologists with the Washington Department of Natural Resources, including the late Jeff Cederholm. The report found that at least 137 wildlife species in the Pacific Northwest alone – from caddisflies to orcas – are predators or scavengers of salmon at some stage in their life cycle. This study underscores the importance of wild salmon to food webs and watershed health as they transport vital nutrients and protein from the ocean to be deposited in upstream spawning grounds after they die.
With this design, we're celebrating the widespread impact of wild salmon runs on wildlife, communities, and forests across the Pacific Rim. Learn more at our "Why Protect Salmon?" page.
Read more about the WDNR study
© Wild Salmon Center, 2016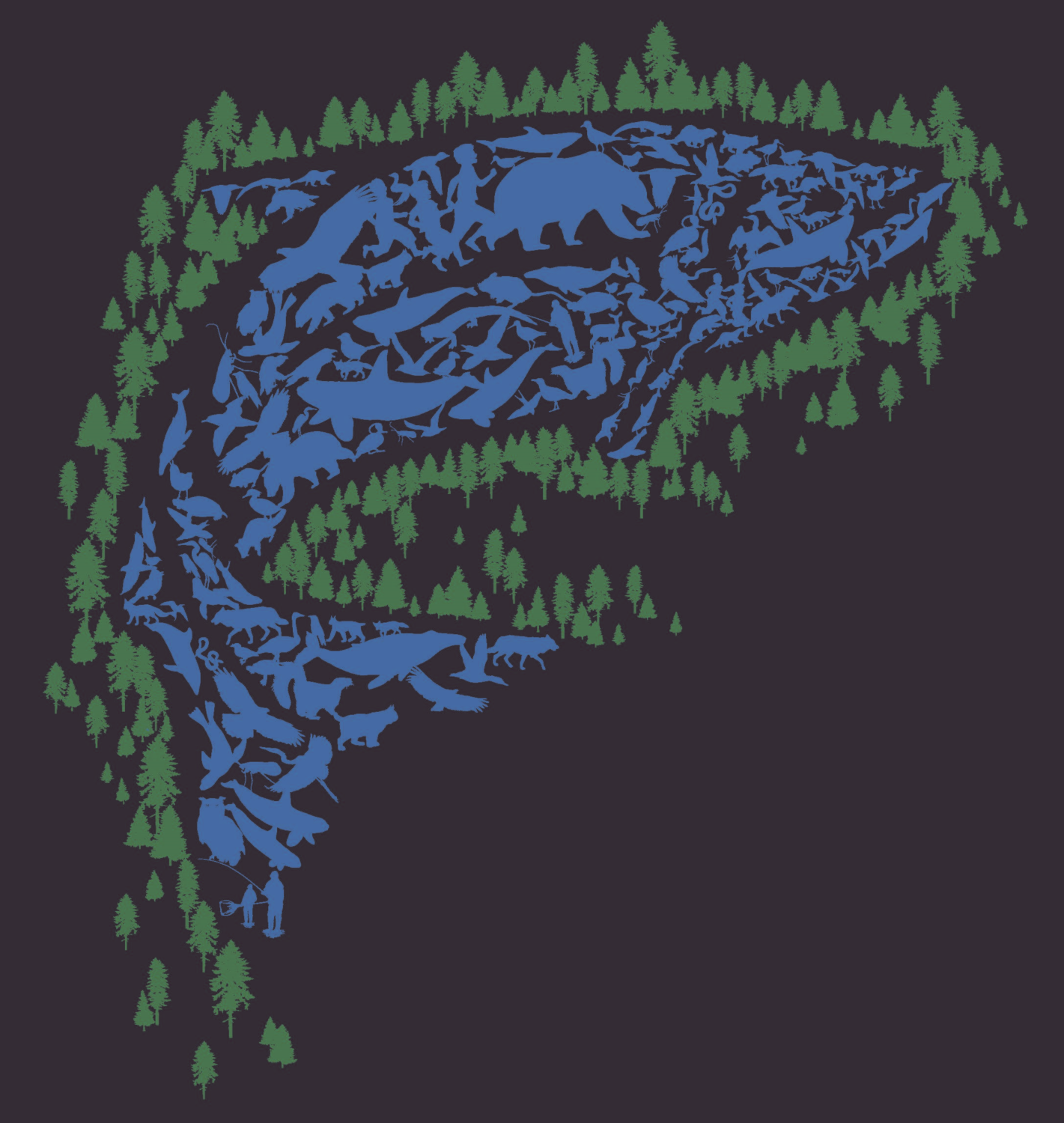 Citation: Cederholm, C. J., D. H. Johnson, R. E. Bilby, L.G. Dominguez, A. M. Garrett, W. H. Graeber, E. L. Greda, M. D. Kunze, B.G. Marcot, J. F. Palmisano, R. W. Plotnikoff, W. G. Pearcy, C. A. Simenstad, and P. C. Trotter. 2000. Pacific Salmon and Wildlife – Ecological Contexts, Relationships, and Implications for Management. Special Edition Technical Report, Prepared for D. H. Johnson and T. A. O'Neil (Managing directors), Wildlife-Habitat Relationships in Oregon and Washington. Washington Department of Fish and Wildlife, Olympia, Washington.