Since 2004, Wild Salmon Center has worked with partners in the Russian Far East to improve fishery management and to assist commercial fishermen in protecting their fisheries. The Salmon Fishery Improvement Project (FIP) Partnership is a key element of this work. It is a collaborative, industry-based initiative of leading seafood companies whose goal is to increase the volume of sustainable salmon, or improving wild capture salmon, and addressing serious challenges including overfishing, poaching, bycatch and hatchery impacts.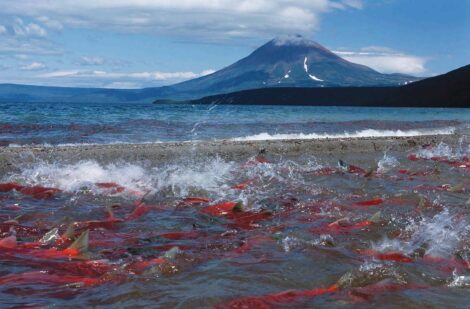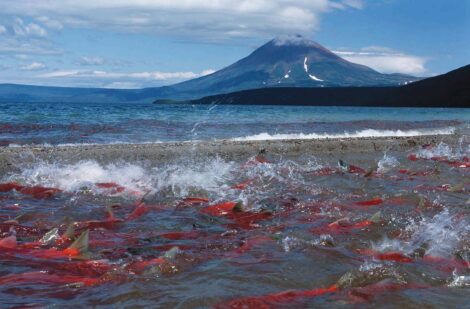 Today, over 41% of salmon fisheries on Russia's Kamchatka Peninsula are participating in Fisheries Improvement Projects or third party sustainability certifications.
Altogether, FIPs have generated more than 70,000 tons of third-party certified or FIP salmon—salmon that potentially brings more revenue to fishermen thanks to its sustainability.
To build on the success of the Salmon FIP Partnership and to accelerate the adoption of market-based improvement initiatives, Wild Salmon Center combined key elements of both its Sustainable Fisheries Program and the State of the Salmon Program to establish Ocean Outcomes (O2) as an independent, global fishery improvement organization in 2014.
O2 works hand-in-hand with commercial fisheries worldwide to help them become more sustainable. As strategic partners, WSC and O2 are implementing complementary activities to protect the long-term health of globally important salmon fisheries, particularly in Russia.