Mobilizing local communities, First Nations, and conservation advocates to protect the Skeena
SkeenaWild Conservation Trust was formed in 2007 as a regional conservation initiative with the goal of making the Skeena watershed and nearby coastal communities a global model of sustainability.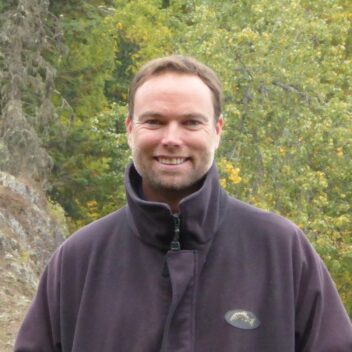 Sustainability requires imagination, compassion and long-term balance. SkeenaWild works on an array of projects and initiatives to conserve and rebuild wild salmon and steelhead populations, improve management decisions and deepen people's connection with wild salmon. The organization supports responsible development – including projects in mining, forestry, fisheries, and energy – that does not put salmon and steelhead populations at risk.
With $200 billion of industrial projects now proposed for the region, SkeenaWild has been active in assessing their cumulative effects and encouraging regional planning, by bringing together governments, First Nations, and members of the public within the Skeena Watershed. The goal is to sustain the long-term health and resilience of this unique wild salmon ecosystem.
Get to Know SkeenaWild: Check out our partner profile on Greg Knox