British Columbia's Harrison River will serve as pilot stronghold.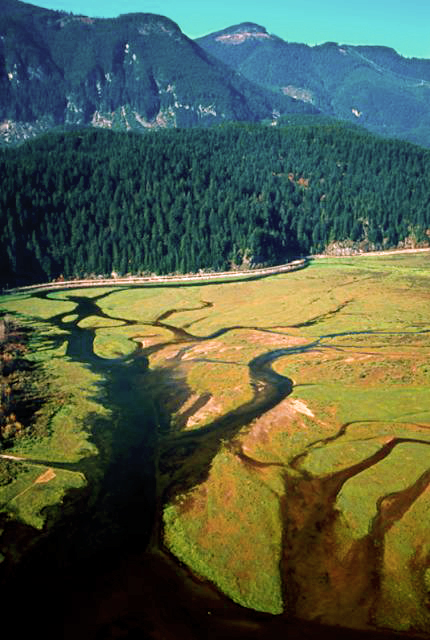 In 2009, our partners in Canada, the Pacific Fisheries Resource Conservation Council (PFRCC), announced the identification of the Harrison River as British Columbia's first wild salmon stronghold. The announcement followed an extensive population assessment led by PFRCC, which determined that the Harrison is the largest salmon producing tributary of the Fraser River sustaining healthy populations of five salmon species, as well as steelhead and dolly varden.
The Harrison River basin will serve as a pilot stronghold, allowing Canadian partners opportunities to demonstrate the stronghold approach as they seek funding for population assessments throughout the remainder of the Fraser Basin. Several major habitat protection projects are currently on the drawing board in the Harrison. Stronghold status will provide a rallying point for local residents, communities, First Nations, fishing, and environmental interests to collaborate on appropriate conservation strategies and leverage support for implementation. The Harrison stronghold also represents an important step toward establishing international partnerships in support of stronghold conservation.
We believe that the Salmon Stronghold concept offers a new, proactive vision for wild salmon conservation."
Mark Angelo, Chair of The Pacific Fisheries Resource Conservation Council

Mark Angelo, Chair of The Pacific Fisheries Resource Conservation Council