Sakhalin's Smirnykh Rivers Partnership, led by Sakhalin Environment Watch, a finalist for the 2010 International Thiess Riverprize.
The award, sponsored by Australia's International RiverFoundation, recognizes long-term, precedent-setting work in watershed conservation led by the Sakhalin Environment Watch in partnership with Wild Salmon Center and other local organizations.
Yuzhno-Sakhalinsk, Russia – The Smirnykh Rivers Partnership, led by the Sakhalin Environment Watch (SEW), has been selected as one of four finalists for the 2010 International Thiess Riverprize, an internationally recognized award for outstanding achievement and excellence in watershed management. The international partnership, which also includes Wild Salmon Center, Smirnykh Regional Fisheries Association, Smirnykh Watershed Council, the Plavnik Fishing Company, and the Sakhalin Salmon Initiative, has succeeded in granting complete protection to two pristine salmon rivers and restoring the ecological health of a third river on the eastern (Okhotsk Sea) coast of northeastern Sakhalin Island.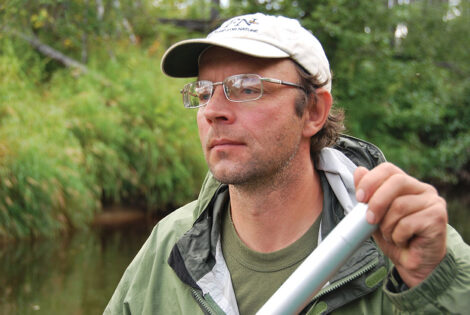 "We are thrilled to receive recognition for over a decade of effort to conserve Sakhalin's natural treasures," says Dmitry Lisitsyn, Chairman of SEW. "The nomination for the International Riverprize allows us an opportunity to share our work with other groups involved in watershed conservation around the world and learn from their experiences."
The Smirnykh Rivers Partnership unifies conservation efforts of three adjacent robust salmon rivers – or strongholds – in the Smirnykh District of Sakhalin: the Pursh-Pursh, the Vengeri, and the Langeri rivers. Work steered by SEW and its partners over the past decade has led to preservation of some of the last pristine conifer forest and salmon ecosystems on Sakhalin, supporting healthy wild pink salmon runs, vital to the region's fishing economy.
Major achievements include the creation of the 166,314 acre (67,305 hectare) Vostochny Nature Reserve, with support from the Whitley Fund for Nature (UK) and Pacific Environment (US), permanently protecting the Pursh-Pursh and Vengeri watersheds and enforcing one of the strictest regimes of ecosystem protection on Sakhalin. In the neighboring Langeri River, the partnership has restored access to salmon spawning grounds, improved water quality in an area impacted by mining, stopped commercial logging, and, with the assistance of the community-based Smirnykh Watershed Council, practically eliminated poaching.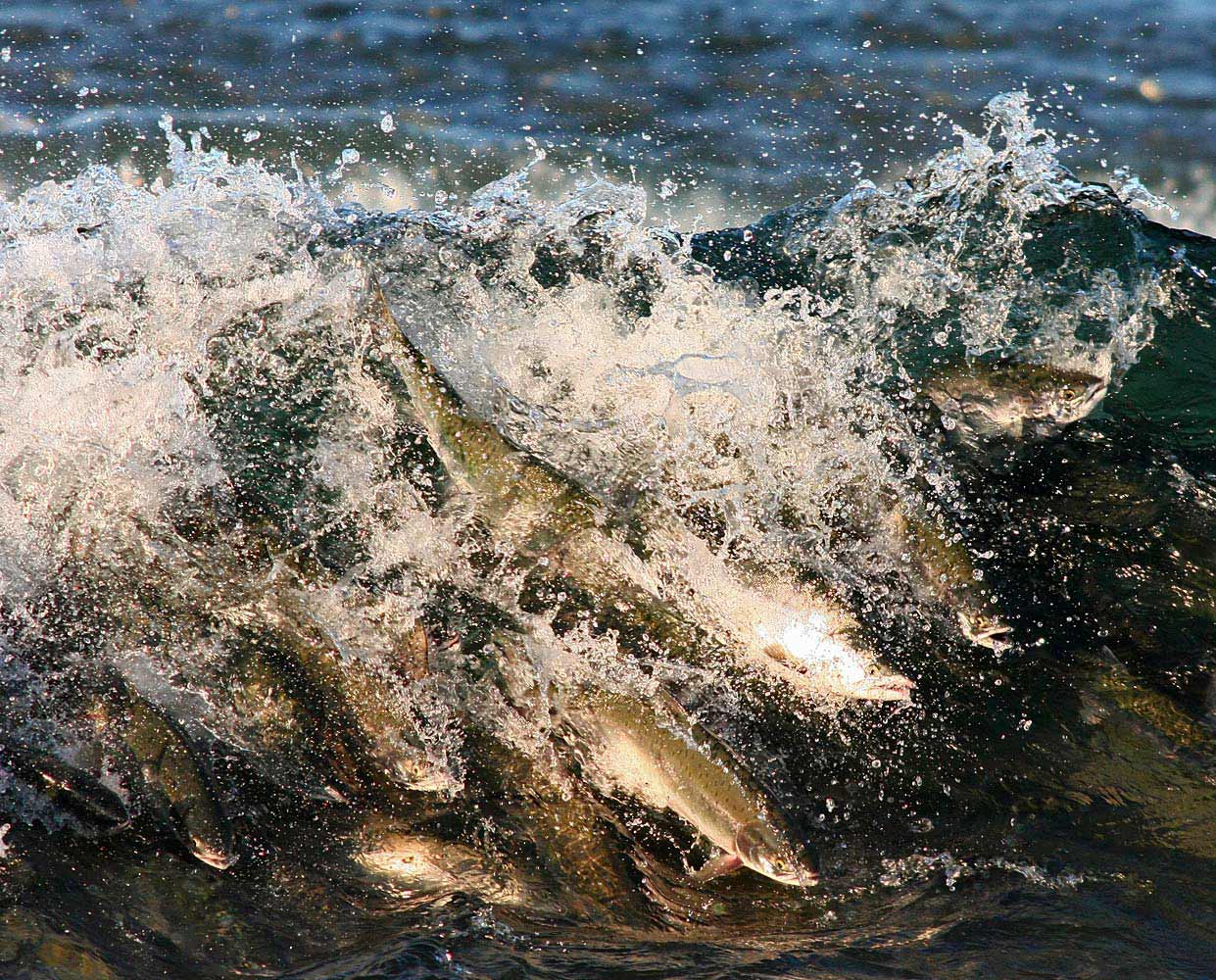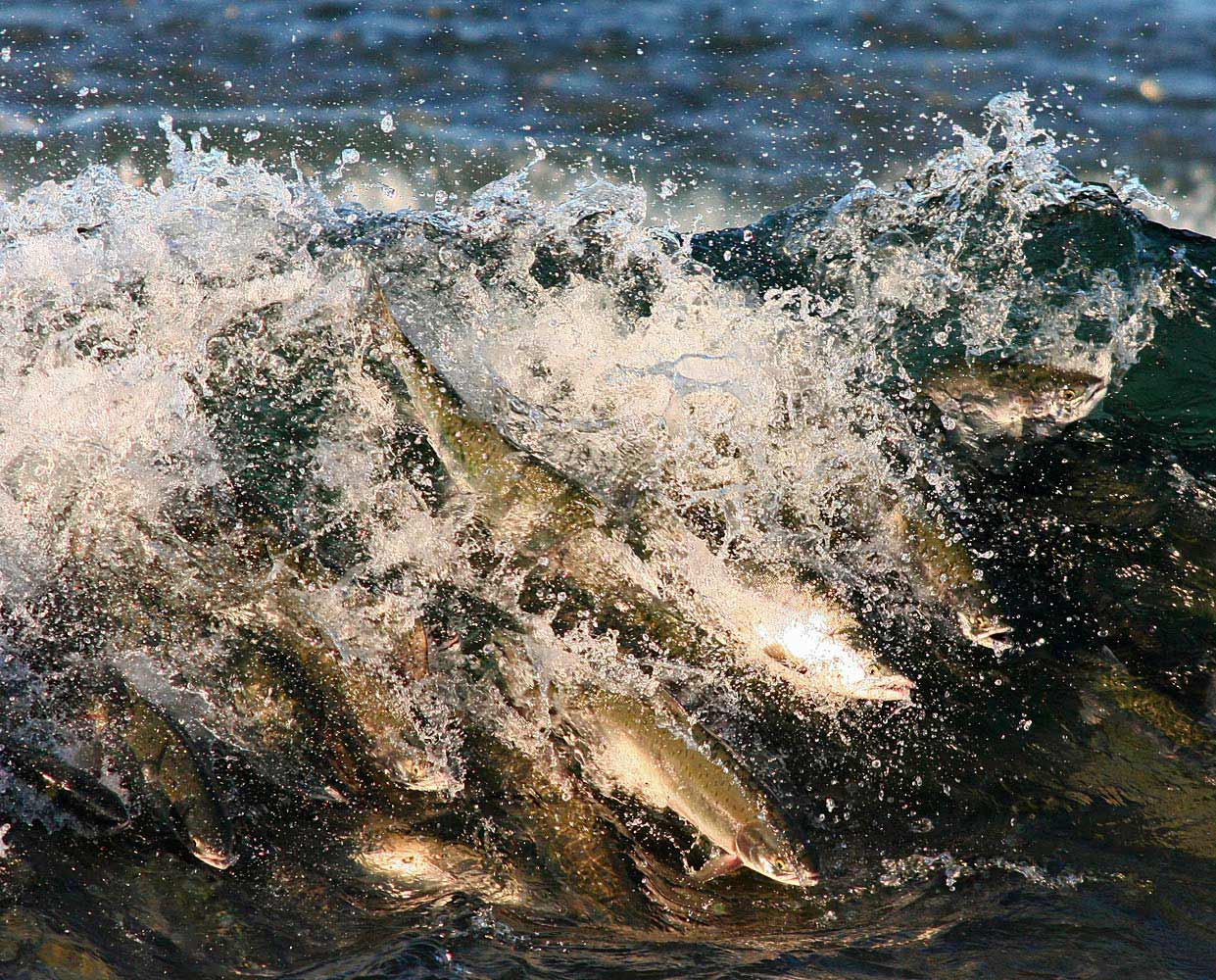 The partnership is also spearheading efforts to receive ecological certification by the Marine Stewardship Council (MSC) for the coastal salmon fishery supported by the three spawning rivers, demonstrating the fishery's commitment to sustainability.
"The Smirnykh Rivers Partnership is a model of how effective locally-driven, collaborative approaches can achieve conservation outcomes," says Guido Rahr, President of Wild Salmon
Center.
Much of the partnership's work, including anti-poaching activities and promoting sustainable fisheries, has been funded by Wild Salmon Center through the Sakhalin Salmon Initiative, with the support of public and private donors.
Sakhalin's Smirnykh Rivers Partnership joins three other rivers as finalists: Hattah Lakes in Australia, the River Thames in England, and the Yellow River in China. The winner, to be announced at the 2010 Riversymposium in October 2010, will receive a AU$250,000 (US$220,000) prize to be used for further conservation activities.
Founded in 1995, Sakhalin Environment Watch is dedicated to wildlife conservation and environment protection of Sakhalin Island in the Russian Far East. Key areas of work include: public monitoring of onshore and offshore oil and gas development; protection of wild salmon ecosystems; addressing social and environmental impacts of development; and stewardship of the Vostochny Nature Reserve.
The Sakhalin Salmon Initiative (was) a collaborative effort to promote conservation and sustainable use of wild salmon and the ecosystems upon which they depend, to build institutional capacity for conservation and to promote sustainable economic development on Sakhalin Island. It was managed by the Sakhalin-based SSI Center and overseen by the SSI Coordinating Committee that includes the Sakhalin Oblast Administration, Wild Salmon Center, regional and federal agencies, academic institutions, business enterprises, commercial fishermen, indigenous communities and other local and international NGOs. Sakhalin Energy is a founding sponsor of the SSI, which is also supported by the Charles Stewart Mott Foundation, USDA Forest Service, Turner Foundation, Walton Family Foundation, David and Lucile Packard Foundation and other international foundations and private donors.
International RiverFoundation is an international charity at the heart of a global movement to revive rivers around the world. It is charged with a mission to identify and reward best practice in river management; to inform, empower and build capacity of river managers worldwide, and to educate and inspire governments, companies and individuals around the world to protect our river systems for future generations. International RiverFoundation believes that in identifying and rewarding best practice, new information can be gathered and widely disseminated for greater impact; a model is established for others to follow, and to facilitate the improvement of river and water management practices globally.