EPA responds to petition from southwest Alaska tribes and commercial fishing organizations opposing the Pebble Mine.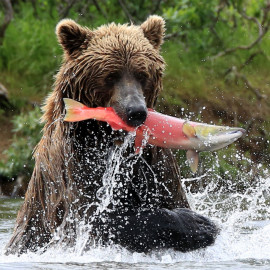 Last month, the U.S. Environmental Protection Agency (EPA) announced that it will conduct a scientific assessment of the Bristol Bay watershed in southwestern Alaska to determine how potential large-scale development projects, such as the proposed Pebble Mine, would affect water quality and salmon populations in the region.
The EPA is conducting its assessment in response to a petition by southwest Alaska tribes and commercial fishing organizations who are requesting that the agency exercise its veto authority under section 404(c) of the Clean Water Act to prevent "an unacceptable risk of irreparable harm to water, fishery and wildlife resources." Additionally, the agency's decision comes in response to a letter from over 360 hunting and angling groups and businesses to EPA Administrator Lisa Jackson. The letter urges use of the EPA's Clean Water Act authority to "withdraw waters and wetlands in the headwaters of the Bristol Bay watershed from future specification as disposal sites for dredge and fill activity associated with mining operations."
"Gathering data and getting public input now, before development occurs, just makes sense. Doing this we can be assured that our future decisions are grounded in the best science."
– Dennis McLerran, EPA regional administrator

– Dennis McLerran, EPA regional administrator
Early concepts of the proposed Pebble Mine indicate that the project will be massive, extracting over 10 billion tons of ore and creating what would be the world's largest impoundment of mine waste. Since the Bristol Bay watershed produces tens of millions of salmon annually and supports the most abundant and diverse sockeye salmon run in the world, yielding an average of 29 million adult fish per year, the mine would likely have a severe detrimental impact on wild salmon populations and on the economic, cultural, and health benefits that salmon provide to the region.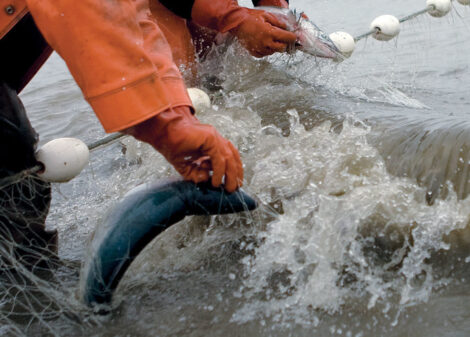 WSC is partnering with Trout Unlimited to produce a scientific report on the potential impacts of large-scale mining in Bristol Bay — one of the Earth's most extraordinary wild salmon strongholds. We commend the EPA for taking this preventative approach to determine the full impact of mining development in Bristol Bay and will lend support to this effort by sharing our scientific report with EPA upon its completion in the coming months.