From supporting salmon youth education in the Russian Far East to protecting Alaska's Bristol Bay, these two WSC board members share their passion and vision for wild salmon.
---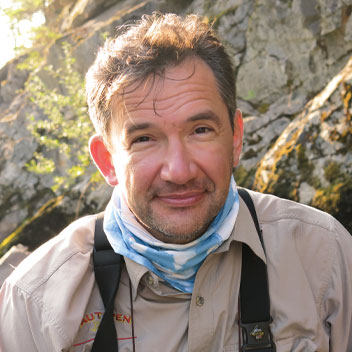 NIKITA MISHIN
Hometown: Moscow
Occupation: Vice Chairman of the Board of Directors of Global Ports, the leading container terminal operator in Russia.
How did you get to know the Wild Salmon Center?
I heard about the Wild Salmon Center for the first time about 20 years ago when I went fly fishing with Pete Soverel on the Tigil/Sedanka in Kamchatka. It was a great experience: the wilderness, being so far away from the city. And you feel this vibrancy in chasing fish. After that, I started fly-fishing regularly and all over the world.
There was a long gap and then four years ago, I fished with Guido Rahr on the Tugur River.
Is your membership on the WSC Board about leaving a legacy to your kids?
Very much so. I have three children. Everyone should think about what we will pass on to our children and grandchildren, and make sure they can enjoy what we enjoyed. That's why we're trying to protect salmon habitat in the Pacific.
What gives you hope for the future?
More and more of my compatriots are taking care of wildlife. And generally speaking, the attitude of government officials in Russia is changing in favor of protection of the environment. I'd say it's much better than 20 years ago.
I think another thing that gives me hope is education of kids, which is building a culture of proper use of our environment in Russia. And certain programs for kids, which the WSC supports in Sakhalin, are helpful in that sense.
What do we still need to work on, what needs to change?
The vast majority of environmental problems are caused by economics. We need to find a way to improve livelihoods without seriously damaging the environment. It's easy to say, difficult to do.
But we should at least try to find a way.
---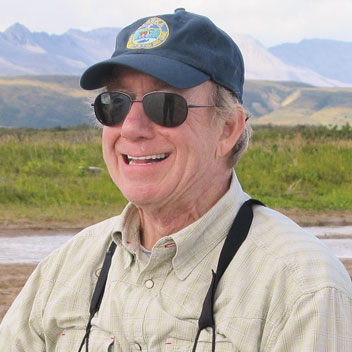 JOHN CHILDS
Hometown: Vero Beach, Florida
Occupation: Chairman and Partner, J.W. Childs Associates
What drew you to Wild Salmon Center?
I like fishing for salmon and I want to make sure they are around forever.
My cousin Starling Lawrence knew Guido and he said, "You need to meet him."
What's your favorite river?
For salmon, it's the rivers in Alaska around the Bristol Bay area – the Nushagak, Togiak, Kvichak, Naknek, and the Igigugig. As for favorites, I'm equally divided between silvers and sockeye.
Outside Bristol Bay, it's Yantarni Creek, which runs into the Pacific. It's a runoff from Alaska Range – not a massive river but it has a fantastic silver salmon run.
How do you see the future in Alaska – how do we keep it protected?
I'm counting on Guido and (Alaska Sr Program Manager) Emily Anderson to keep it all protected. I'm trying to do what I can to help out.
One of the biggest threats is the Pebble Mine. Certainly, it's one of the things Guido and I collaborated on early. The mine project is sort of smoldering there, now. I think as long as the price of gold and copper stays low, we don't have as much to worry about.
Undoubtedly, there will be other natural resource projects in Alaska. We have to contain them so that they don't threaten salmon runs – it's a continuing issue.
Is there a sense of hope for you, in terms of fish and rivers and wild places?
I think the Wild Salmon Center has done a phenomenal job in mobilizing interest in protecting salmon habit across the entire Pacific. It's one thing to do it in Alaska. What's impressive about WSC is they have been able to do it in a place like Russia, which is not an easy place to work.
Where are you headed to next?
I'm looking forward to going up to Alaska this summer for the sockeye runs. When you're flying over the Kvichak River, you can see this ribbon of fish going for miles along the shoreline. It's a very impressive show.