Update 4/25/17: Following outreach on the science of Olympic Peninsula wild steelhead by our team and our partners, Whole Foods will not be carrying wild OP steelhead for the time being. Additionally, Seafood Watch has downgraded Hoh River steelhead to "Avoid" status. However, Seafood Watch has not changed its stance on other Olympic Peninsula wild steelhead stocks. We will continue to make the case for quality salmon and steelhead science with Seafood Watch and their retail partners. And we continue our work to reverse wild steelhead population declines in these salmon strongholds.
Seafood Watch's latest recommendation for steelhead from the peninsula overlooks compelling evidence.
By Matthew Sloat, Wild Salmon Center Science Director
Washington's strongest wild steelhead populations reside on the western Olympic Peninsula, and these are some of the most revered steelhead runs in North America.
Still, most Olympic Peninsula wild steelhead populations are in long-term decline. Some are near their lowest numbers on record. Which is why it is so puzzling that, in mid-February, the popular Seafood Watch labeling system from Monterey Bay Aquarium gave commercially caught Olympic Peninsula wild steelhead a "Good Alternative" rating. The rating ̶ used widely by consumers and grocers ̶ flies in the face of scientific evidence, undermines the credibility of the Seafood Watch brand, and adds another challenge to rebuilding these iconic populations.
Let's take a look at the steelhead numbers.
Last winter marked another low for wild winter steelhead on the Olympic Peninsula. In the Quillayute River system, which arguably supports the strongest winter steelhead population on the Olympic Peninsula, about 7,900 fish came home to the river ̶ the second lowest return on record. Only once before in the last 35 years have fewer than 8,000 wild winter steelhead returned to the Quillayute.
Returns on the Hoh River were similarly alarming. Fewer than 3,000 wild steelhead returned to the Hoh in 2016 ̶ only the second time that these numbers have fallen so low.
Unfortunately, these low returns are not an aberration, but rather the latest bad news in a story of long-term decline for steelhead on the peninsula.
Scientists at Wild Salmon Center and Trout Unlimited have been working closely with the Washington Department of Fish and Wildlife to take a hard look at wild steelhead data from the Olympic Peninsula. We agree that these data clearly reveal long-term wild winter steelhead declines. Indeed, most populations have suffered a 34% to 50% reduction in their numbers since 1980 (Data Source: Washington Department of Fish and Wildlife).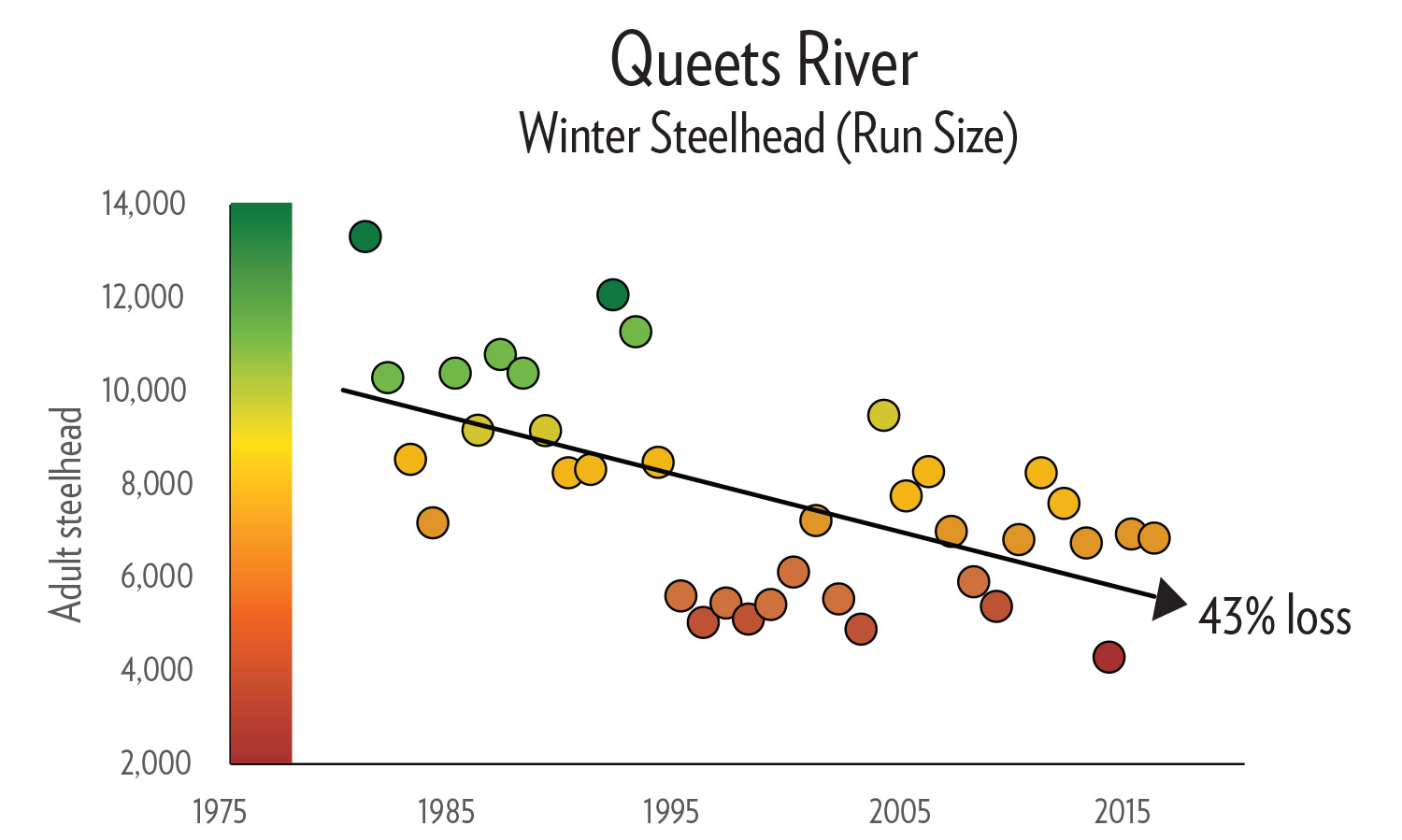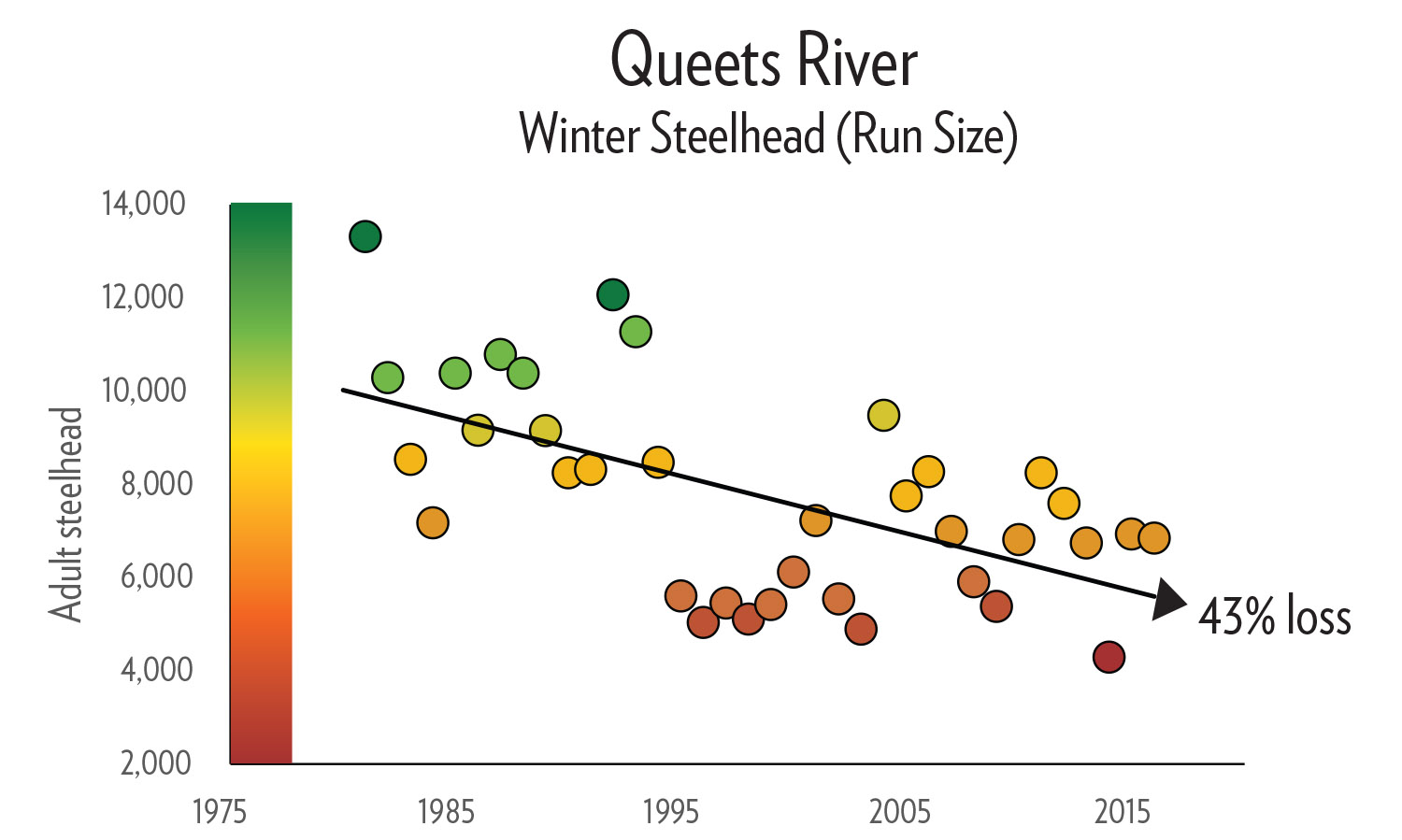 The state has looked at the impact of poor ocean conditions on steelhead and it appears that the decline of Olympic Peninsula wild steelhead is probably not due to poor fish survival in the ocean. Instead, the decline is more likely due to factors in freshwater rivers.
Over the last decade considerable effort has been put into protecting floodplain areas along Hoh River's main stem, but a decade more of aggressive restoration work is still needed to reconnect these floodplains with their upland streams.
With so much work still to be done to bring steelhead populations back to health, Seafood Watch's recent assessment won't help.
Wild Salmon Center has worked closely for over a decade with both the Marine Stewardship Council and Seafood Watch on assessments of other salmonid fisheries and we value the role Seafood Watch plays in generating consumer support for conservation and sustainable fisheries. But we are surprised and disappointed by the poor quality of their Olympic Peninsula steelhead assessment.
Seafood Watch scientists did not even use their own Standards for Salmon Fisheries when evaluating Olympic Peninsula wild capture steelhead fisheries. Instead, they used standards developed for ocean fisheries of marine species and this appears to have contributed to their flawed conclusions.
Seafood Watch also flunked their analysis of Olympic Peninsula population trends. For example, Seafood Watch misleadingly described a 34 percent loss of wild winter steelhead in the Hoh River since 1980 as a "small decline over the years". On the Queets River, Seafood Watch says "there has been a small overall decline in abundance since 1980," when in fact the average run is just over half of what it was in 1980.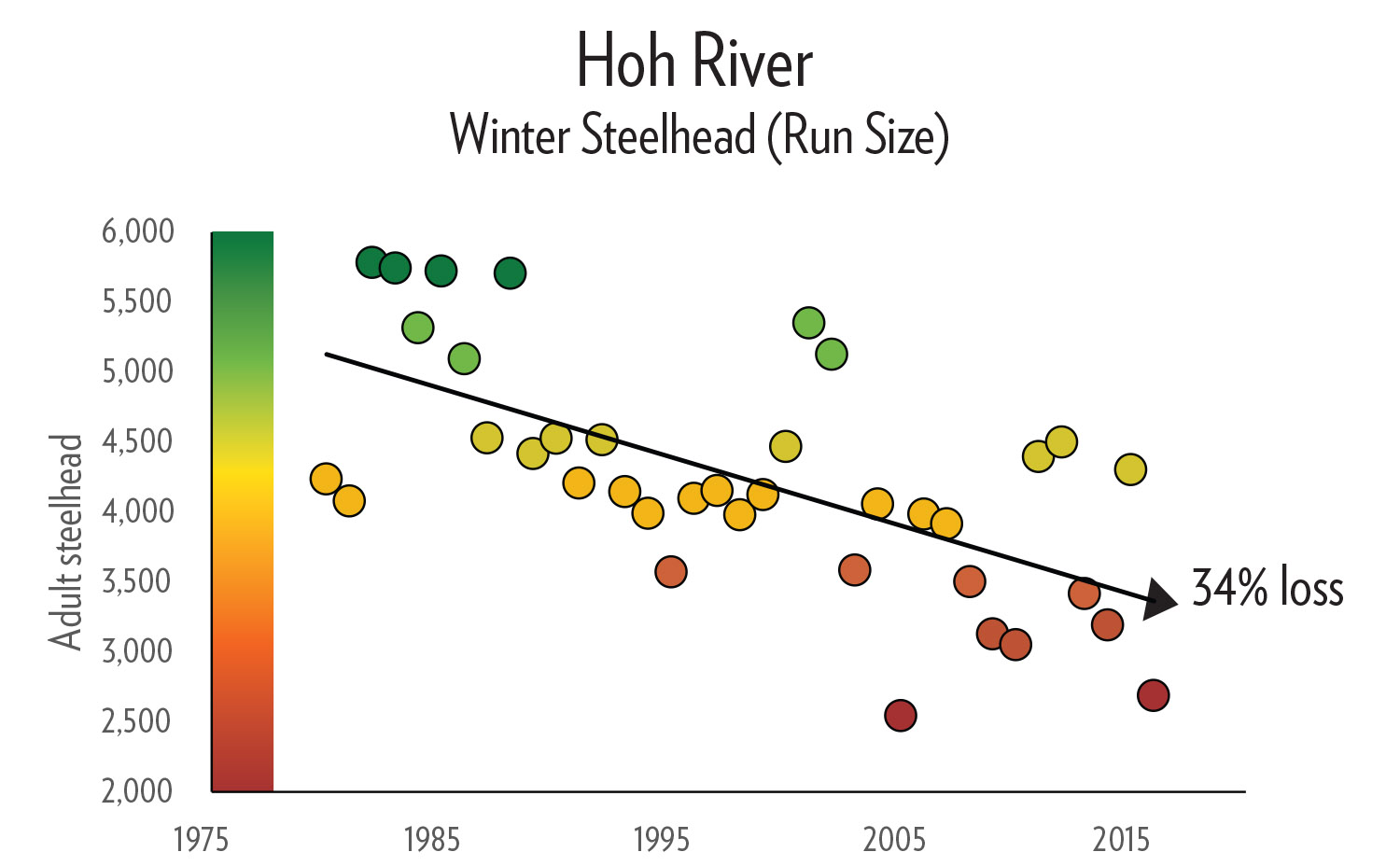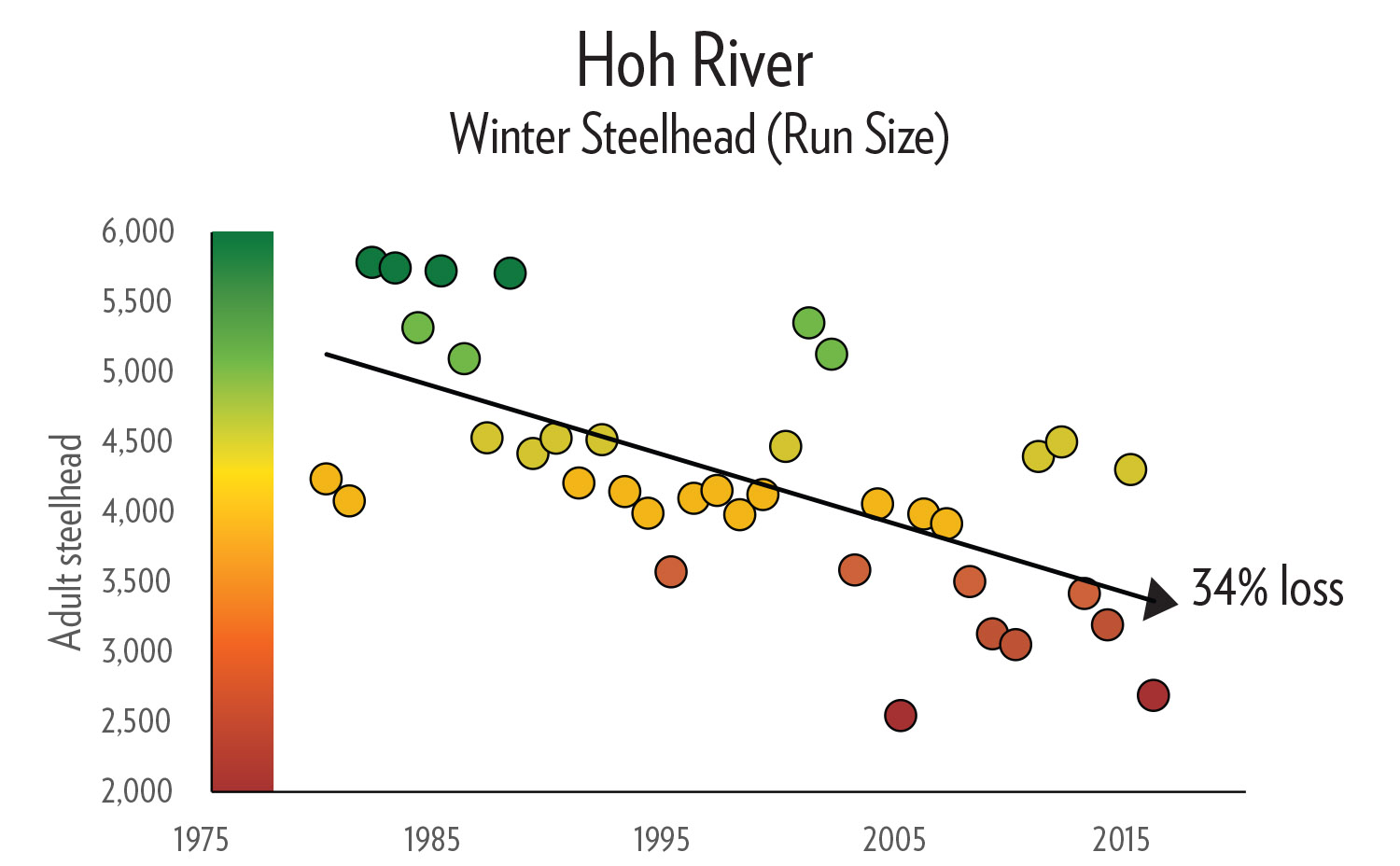 By not using scientific best practices to evaluate wild steelhead population trends, Seafood Watch produced recommendations that are inconsistent with the declining status of these populations.
Unfortunately, when people see Seafood Watch-approved fish for sale in sustainability driven markets such as Whole Foods, they assume those fish stocks are in good health.
With Olympic Peninsula steelhead, we know that's not the case.