Legislation would honor legendary couple and protect clean water, the economy and wildlife
A bill that would conserve more than 100,000 acres in Douglas County, Oregon, took another step forward today as it unanimously passed out of the U.S. Senate Committee on Energy and Natural Resources.
The Frank and Jeanne Moore Wild Steelhead Special Management Area Act would permanently safeguard parts of the Steamboat Creek basin, which contains some of the best wild steelhead spawning areas in the Pacific Northwest. The bill is named in honor of Frank Moore, a World War II veteran, and his wife of over 70 years, Jeanne, both legendary stewards of the North Umpqua River. Its passage would secure drinking water, fisheries, critical wildlife habitat and cultural resources in a watershed identified as one of the most important in the Pacific Northwest. The area provides more than 50 miles of high-quality habitat for summer and winter steelhead, Chinook and coho salmon and rainbow trout.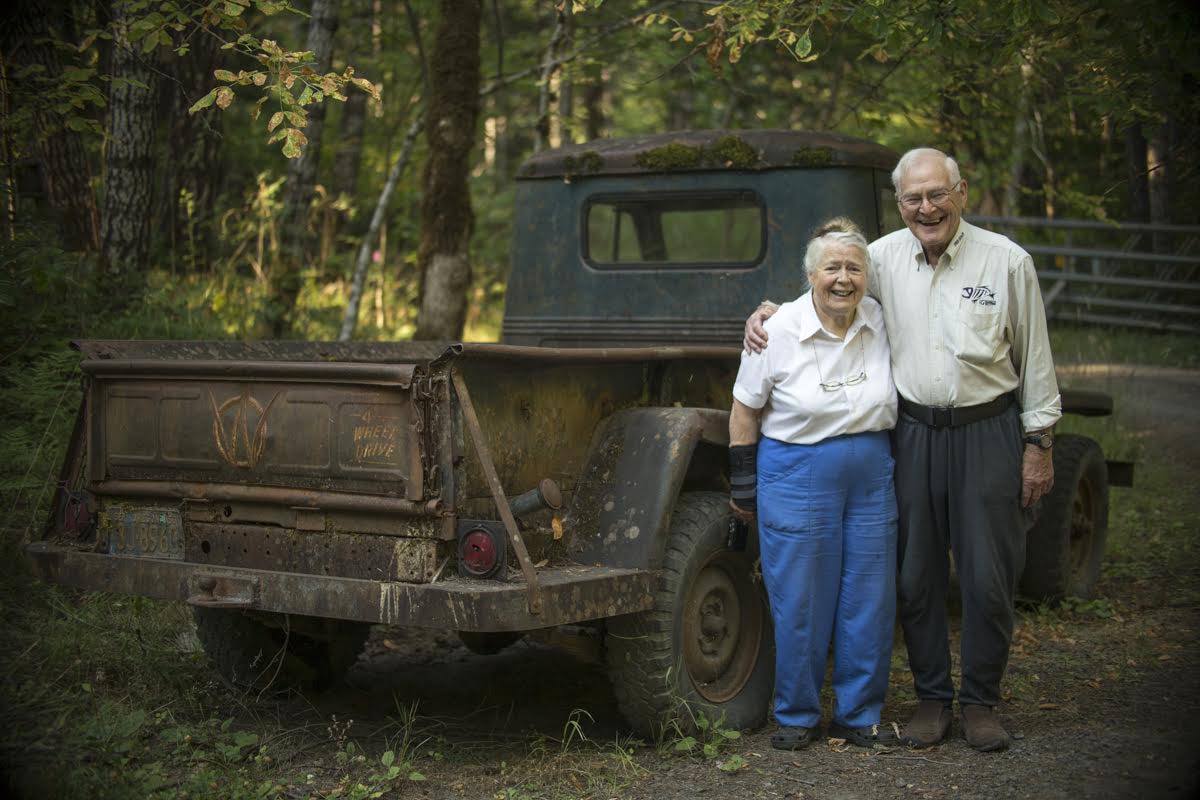 "As we have learned time and time again, our fish are only as healthy as their habitat," said Chris Daughters, owner of Caddis Fly Shop in Eugene. "Fishing is a time-tested tradition here in Oregon, and moving the Frank and Jeanne Moore Wild Steelhead Special Management Area Act forward in the Senate is a win-win for our way of life and our environment."
From the clean waters and native trout that make their homes in the river to habitat that supports robust populations of Roosevelt elk and blacktail deer, among other species, the Steamboat Creek basin attracts hunters, anglers and other outdoor recreationists from Oregon and beyond.
Conservation of these lands and waters and the outdoor opportunities they support would boost the local economy. Outdoor Industry Association found that outdoor recreation in Oregon generates $12.8 billion in consumer spending, 141,000 jobs, $4 billion in wages and salaries and $955 million in state and local tax revenue.
"Our business depends on protected public lands and waters," stated Pat Lee and Jim and Sharon VanLoan, co-owners of Steamboat Inn. "People come from near and far to fish in our rivers, and the communities that surround this part of the Umpqua depend on its clean, healthy water for their livelihoods. I want to thank Senators Wyden and Merkley for investing in Oregon's outdoor recreation
As a World War II veteran, Frank Moore landed on the beaches of Normandy. Upon returning home, Moore found that fishing in the North Umpqua and spending time in the great outdoors helped him cope with the tragedies of the war. He and Jeanne established the Steamboat Inn in the North Umpqua watershed, and he guided trips down the river. She became an accomplished botanist and conservationist. They also started the Steamboaters, a group dedicated to safeguarding the river.
"As a veteran, I fought to protect what makes our nation great, and for me, it's our public lands," said Rusty Lininger, a veteran and fly fisherman. "There is something uniquely American about our great outdoors, and that value is recognized across the globe. I hope that Congress chooses to honor Mr. and Mrs. Moore as Senators Wyden and Merkley have, and protect this most remarkable place for future generations to enjoy."
The Frank Moore Wild Steelhead Special Management Area Act now awaits a vote on the Senate Floor. Oregonians are urging Congress to pass this important measure before the end of 2017.