Wild Salmon Center's new fish habitat specialist will elevate our Cold Water Connection Campaign on Washington's Olympic Coast.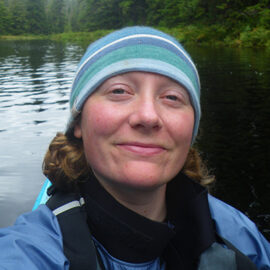 For 15 years, Betsy Krier tracked small mammals, fish, and amphibians for the U.S. Forest Service. She monitored juvenile coho in Alaska's Tongass National Forest, and trapped flying squirrels in Washington's Olympic Peninsula. In recent years, much of her work involved recommending fish habitat improvements on Forest Service lands. Often, that meant removing culverts, in-stream barriers that can block wild salmon and steelhead from accessing cold water pockets and swimming further upriver.
Now, Krier won't just be recommending—she'll be directing this work. As Wild Salmon Center's new Fish Habitat Specialist for the Olympic Peninsula, she'll be "finding and funding" high-priority fish passage projects from the Quillayute Basin to the Hoh and Queets rivers, as outlined in WSC's Cold Water Connection Campaign.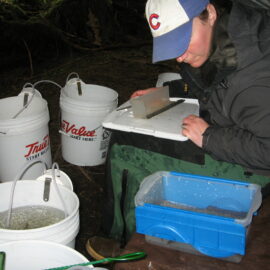 "Out in the mud, in the rain, in the wind, every day, she'll be out there in her snorkel and wetsuit looking through the eyes of a fish," says WSC Washington Director Jess Helsley. While Helsley focuses on the campaign's policy needs, "Betsy will be out there helping fish to get back to their home waters and working to ensure that those habitats are as diverse as possible."
On the Olympic Peninsula, more than 4,000 documented barriers currently block wild salmon and steelhead: both from accessing cold water pockets as juveniles, and then as adults returning to spawn.
"Salmon need complicated habitat," Krier says. "And that looks like a free-flowing stream with deep, cold pools to hold over in summer, and lots of big wood where juveniles can both hide and find food."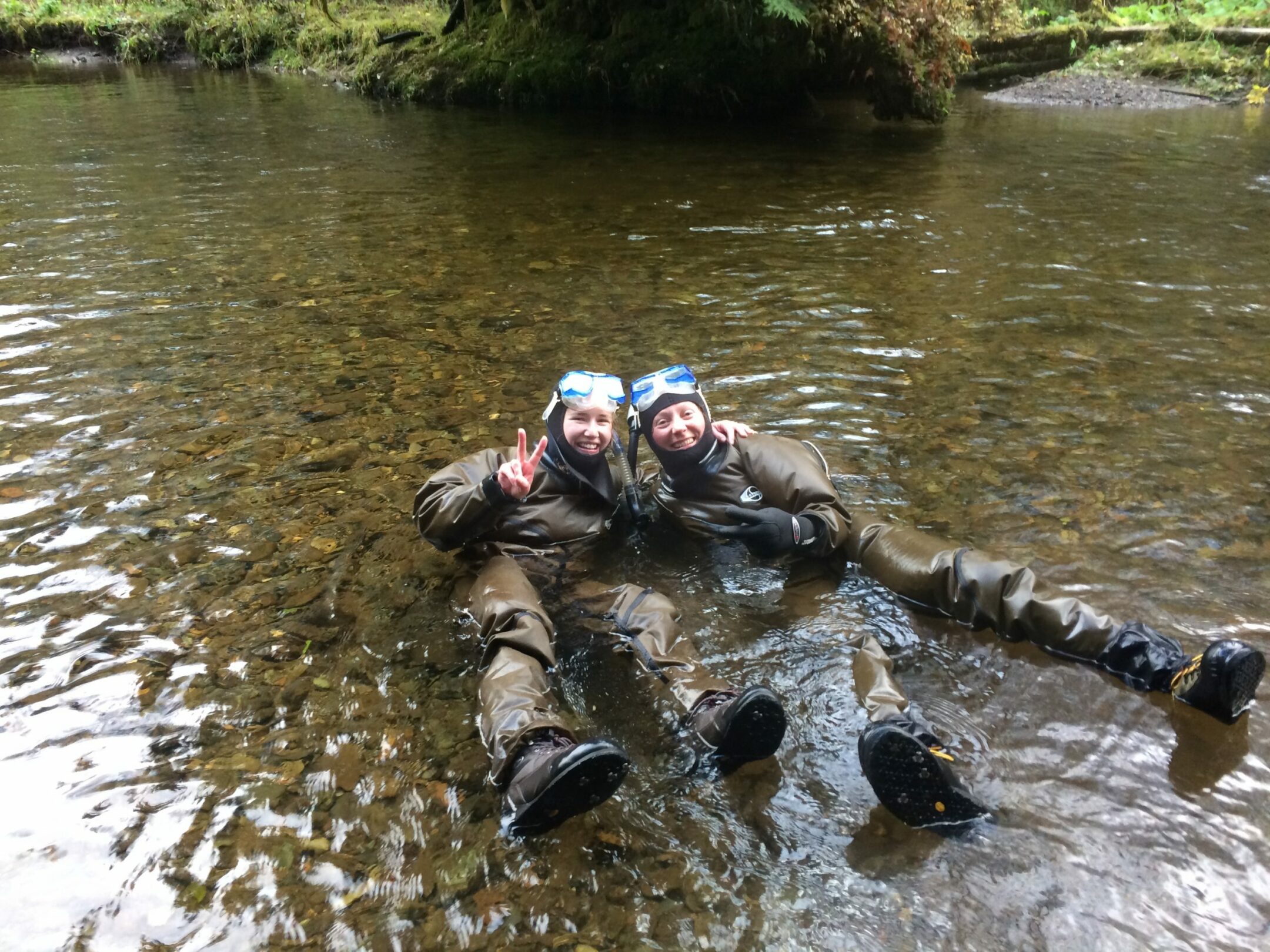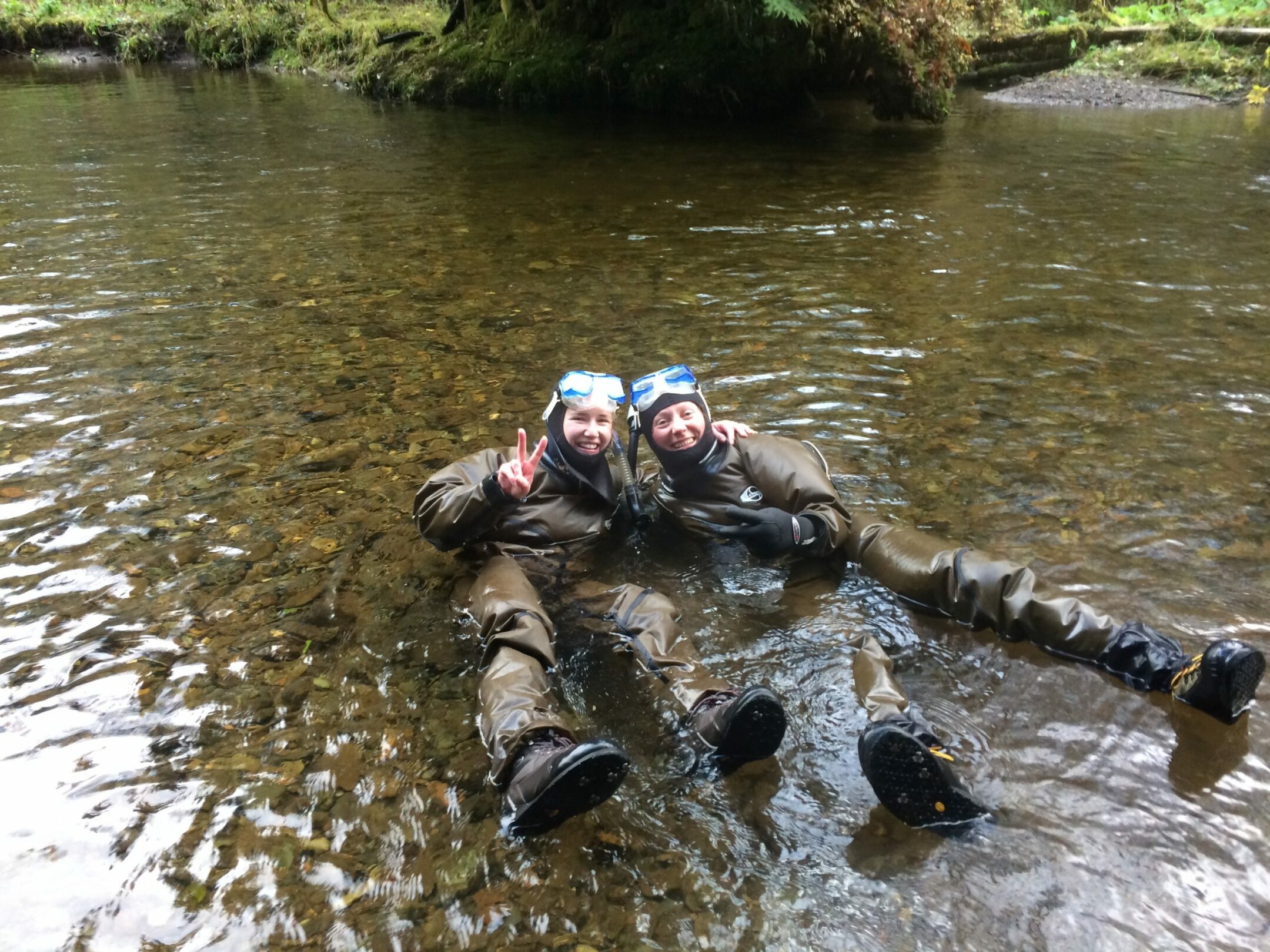 The Cold Water Connection Campaign focuses on the Olympic Peninsula with good reason, Krier says; its watersheds are home to 50 percent of Washington's strongest remaining wild Chinook, coho, and steelhead populations—those still healthy enough to stay off the Endangered Species list. Improving fish passage here is the best way to give the state's wild salmon a fighting chance to weather climate change.
"It's the stronghold approach," Krier explains. "The habitat here is healthy enough that strategic investments will pay off far more efficiently than in damaged streams closer to Seattle or Portland, where salmon populations are already depleted."
Betsy will be out there helping fish to get back to their home waters and working to ensure that those habitats are as diverse as possible.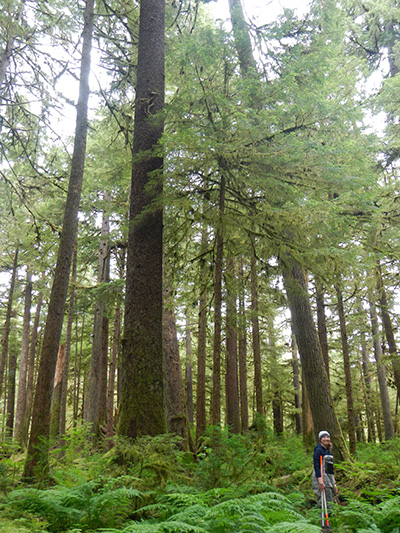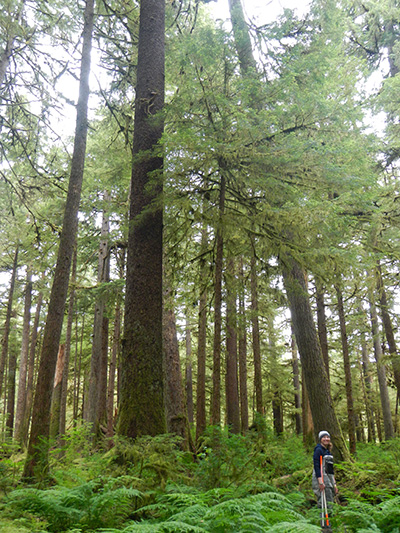 For Krier, the chance to make a difference for these wild fish completes a personal arc dating back to a childhood spent largely outdoors, fishing for bluegill and bass in a local lake in rural Wisconsin.
"My interest has always been ecology—knowing how the natural world is connected," she says. "The salmon cycle is the very best example of that, from river to ocean and back again."
In 2015, Krier moved to Forks, smack-dab in the Olympic Coast, settling on five acres sited on a former World War II airstrip. Just to the east of her farm towers snowy Mt. Olympus—a rare view in Forks, where rainforest looms in all directions. From her back deck, Krier spends "a fair bit of time" just staring at this peak: the source of the clean meltwater feeding salmon streams all around her.
"That's a cozy feeling for me," Krier says. "It brings it all home."