For fans of wild salmon, it's hard to know what's the right choice in a restaurant or at a store. Here's why Portland Timbers chef Rich Meyer loves Bristol Bay sockeye.
Two decades ago, Rich Meyer helped make farm-to-table cooking synonymous with Portland, Oregon. As chef de cuisine at Higgins, a fine-dining restaurant still renowned today for hyperlocal Northwest cuisine, Meyer built menus around the very best seasonal ingredients available from small farmers, foragers, and fishers.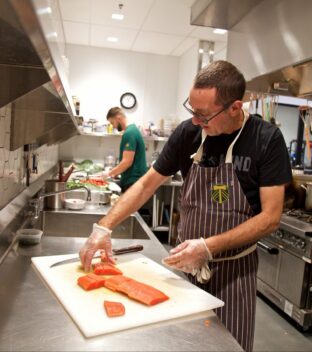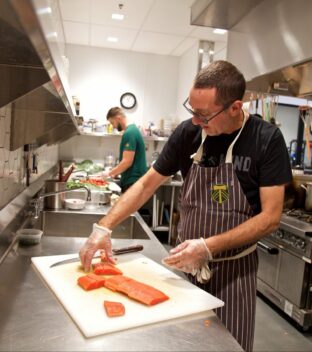 Back then, Meyer says, his motives were simple. "It was for no other reason than flavor," he explained. "I didn't serve farm-raised fish because it wasn't something I personally ate or fed my family."
Nowadays, Meyer's thought process is more nuanced—as is his job. As head chef for the Thorns and Timbers—Portland's National Women's Soccer League and Major League Soccer teams, respectively—Meyer now feeds pro athletes like Tobin Heath and Sebastian Blanco. That means his breakfast and lunch menus must balance flavor with additional factors, like nutrition, performance, and caloric needs. A professional dietitian helps Meyer with those abstractions. And yet, Meyer says his food sourcing has never felt more personal. Case in point: Bristol Bay sockeye, a centerpiece of his lunchtime smorgasbord.
"When I have a product like Bristol Bay sockeye, why would I ever buy Atlantic farmed salmon?" said Meyer. "I've explained to everyone here what I know about it: that it comes from a pristine part of Alaska, that it's a well-managed fishery. I'm proud to serve it, and everyone loves it."
Lately, Meyer's enthusiasm for this wild salmon (grilled, say, with an aji dulce coulis) comes with a side of frustration. Alaska's Bristol Bay is home to the largest wild sockeye runs left on earth, supporting both a thriving $1.5 billion fishing economy and the subsistence culture of some 25 federally recognized Tribes. Its healthy, productive foodwebs are extolled by celebrities like chef Alice Waters, bestselling author Paul Greenberg, and actor Leonardo DiCaprio. So why, Meyer asks, would anyone put an open pit mine there?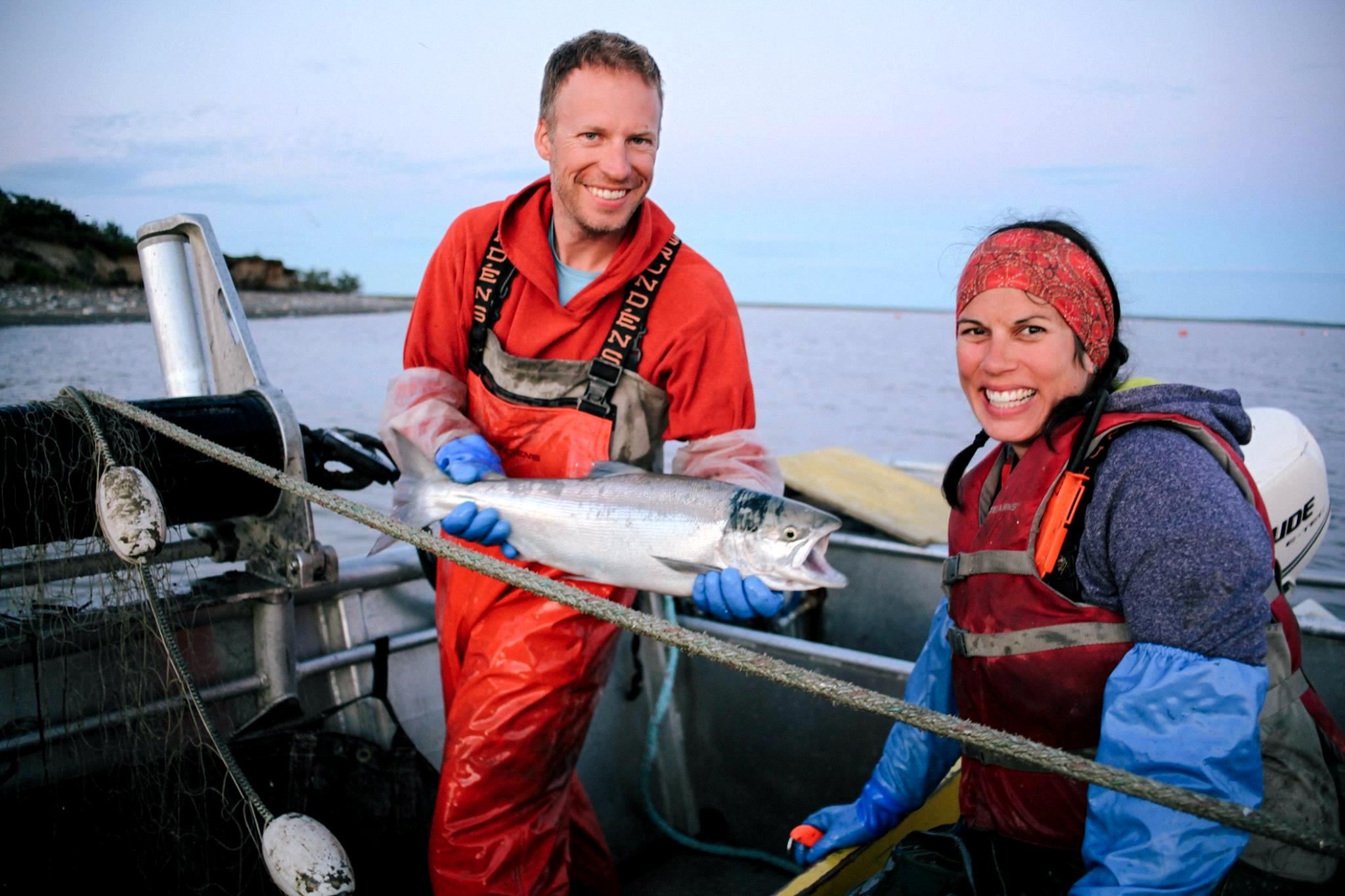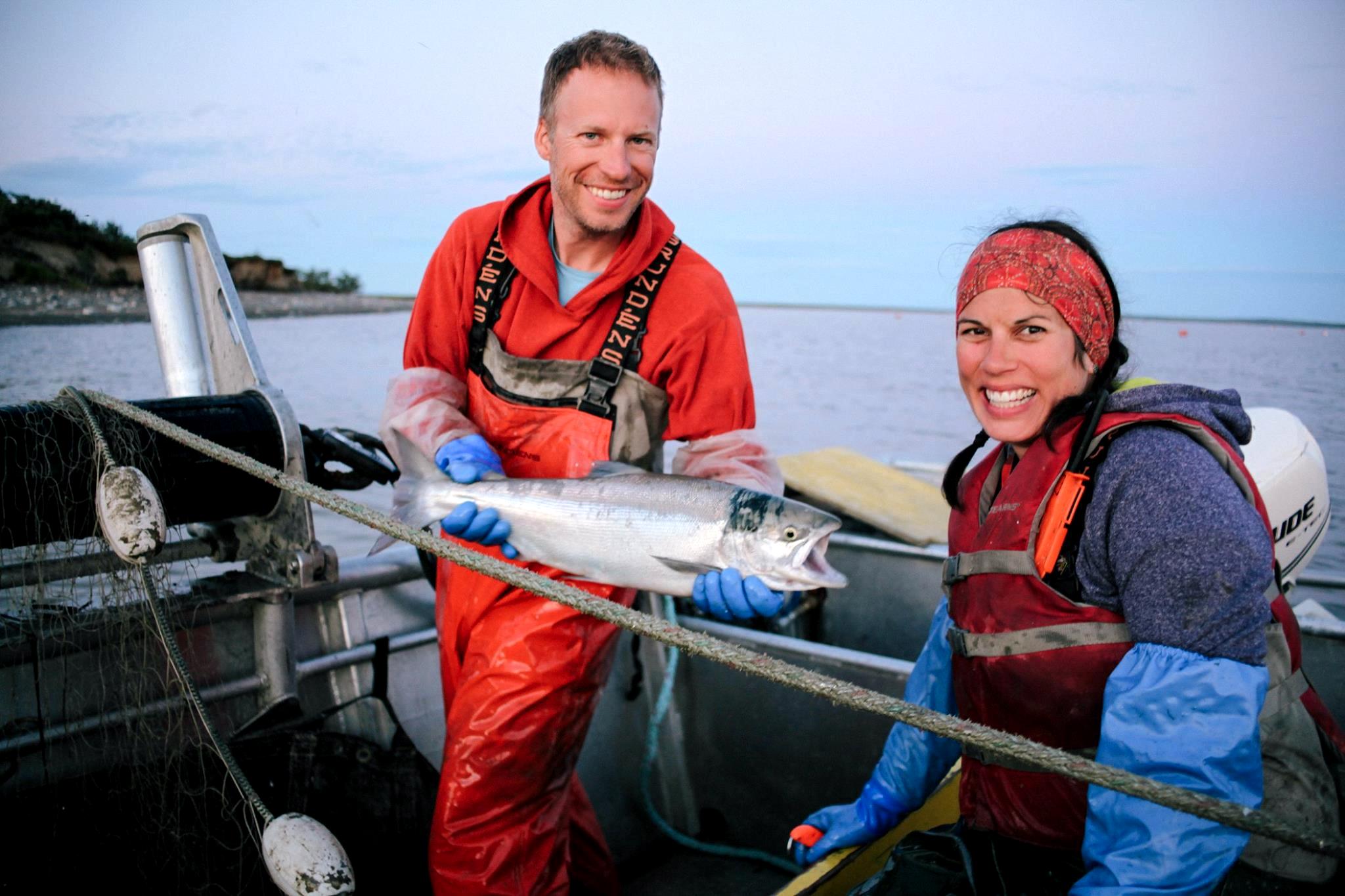 Meyer learned about Pebble Mine through his salmon purveyor at Iliamna Fish Co. The proposal, first floated by a Canadian company in 2006, would build one of the world's largest pit mines right on Bristol Bay's headwaters. Pebble was nearly stopped by the Obama Administration, but it didn't die. Now, thanks to millions of lobbying dollars and a few private handshakes, Pebble's supporters have not only resurrected this plan—they're getting it fast-tracked.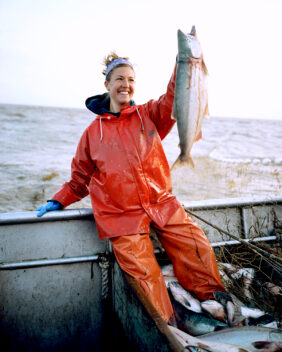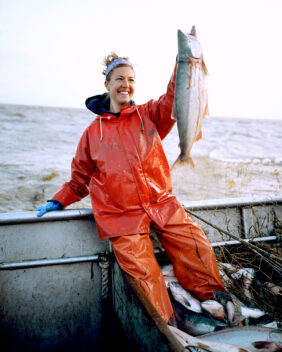 "It's shameful," said Meyer. "I thought we got out from behind that years ago."
Those fighting Pebble aren't keeping quiet, especially with polls showing that the majority of Alaskans oppose the mine. A recent Draft Environmental Impact Statement on Pebble from the U.S. Army Corps of Engineers drew sharp criticism from the Trump Administration's own EPA and Interior scientists. (US Fish & Wildlife called the document so incomplete "it precludes meaningful analysis.") In an October hearing in Congress, Representative Peter Defazio, chair of the House Subcommittee on Water Resources and Environment, called Pebble a "shell company" and decried "the sham review process currently underway."
The mine's sudden fast-tracking also faces growing legal challenges. Following EPA leadership's abrupt decision in August to drop its own proposed Clean Water Act protections for Bristol Bay—a decision apparently made the day after Alaska's pro-Pebble governor privately met with President Trump—multiple independent lawsuits were filed by Bristol Bay Tribes, fishing organizations, and conservation organizations including Wild Salmon Center.
"I'm not against resource extraction, but this is the wrong place; it's very, very wet, and water is impossible to contain," said Reid Ten Kley of Iliamna Fish Co., a family operation that has fished Bristol Bay since the 1940s. "These projects permit a certain amount of pollution—it's not that you can't pollute at all. People are interested in eating healthy, clean, wild fish, so it's a huge marketing problem for us even without a catastrophe."
I'm not against resource extraction, but this is the wrong place," says Ten Kley. "It's very, very wet, and water is impossible to contain."
While Ten Kley prays that "level heads" will prevail, he's not waiting around—he's writing Congress and telling anyone who will listen that Bristol Bay is too valuable to risk. He and his sister represent their family's third generation to fish here, a way of life Ten Kley wants to pass on to his three young children.
Meyer says that for him, the Pebble Mine threat is about more than replacing a favorite entrée. Like people living across the Pacific Rim, Meyer connects wild salmon with regional identity and community. When we're good stewards of wild salmon, he says, we're really taking care of our friends and family.
"Sustainable to me means that the salmon we eat today, we'll still be eating a hundred years from now," Meyer said. "It would be painful for me to see it disappear, as a chef, and as a parent."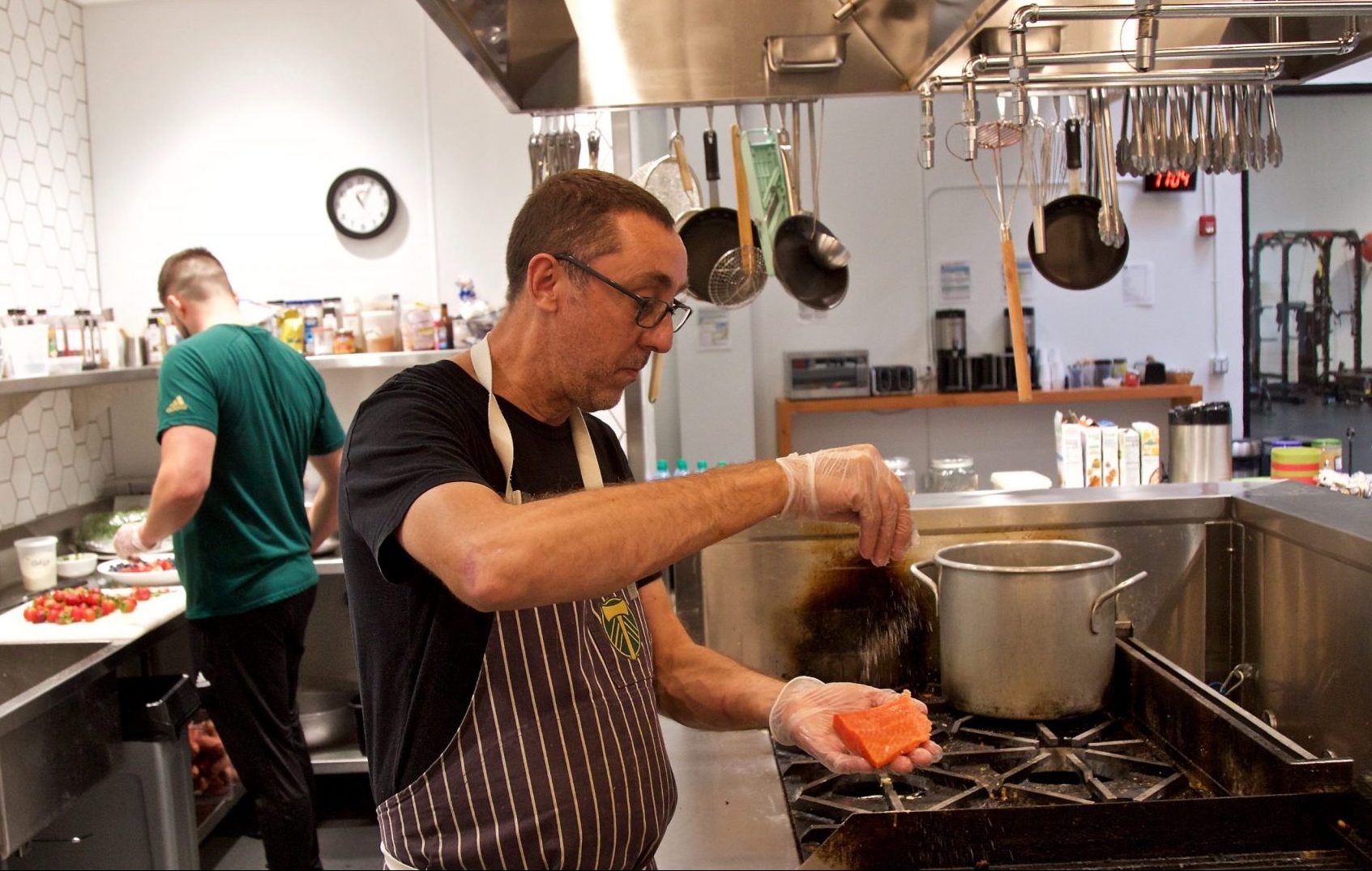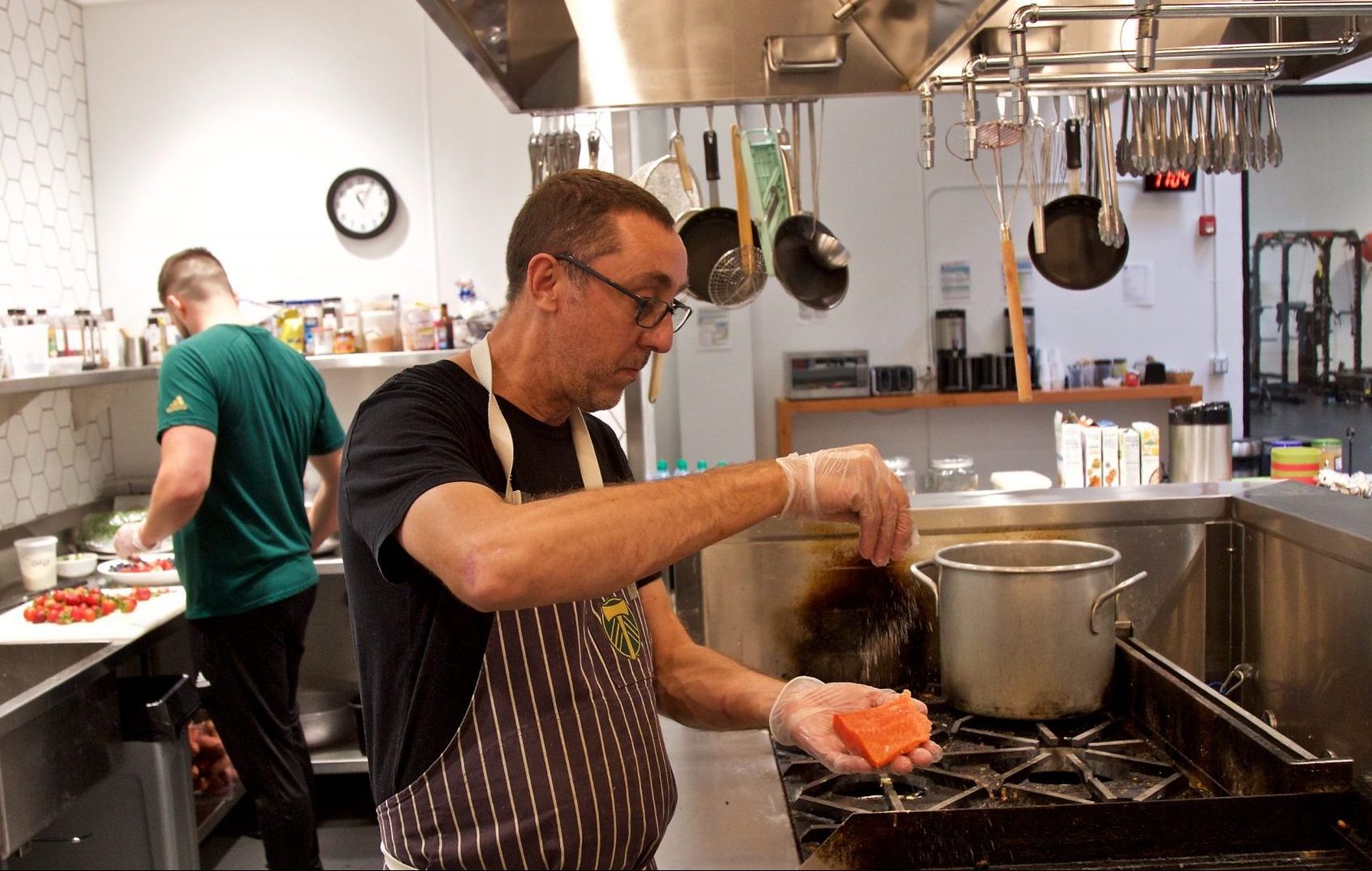 WHAT IT IS: The sockeye that annually return to the untouched rivers and lakes feeding into Bristol Bay, Alaska, represent one of the last, great wild salmon fisheries left on earth.
WHY IT'S KEY: At the headwaters of Bristol Bay, a Canadian company is fast-tracking a proposal to build one of the world's largest open pit mines, complete with pipelines, roads, barge systems, and a massive toxic waste storage facility that would need oversight—forever.
WHERE TO FIND: Many Bristol Bay fishing companies—like Iliamna Fish Co, which offers direct-to-consumer shares in a community supported fishery model—sell wild sockeye to grocers, retailers, and individual buyers across the U.S.
When we're good stewards of wild salmon, Meyer says, we're really taking care of our friends and family. "Sustainable to me means that the salmon we eat today, we'll still be eating a hundred years from now."