Battling this invasive spiny shrub is key for fish, farmers, and a less flammable future.
It sure looks pretty, blanketing the southern Oregon coast: a bushy evergreen covered nearly year-round with delicate, butter-yellow flowers. As the saying goes in the British Isles, where it's native: "when gorse is out of bloom, kissing is out of season."
But gorse doesn't get much love in the communities surrounding Bandon, Oregon. Introduced here more than a century ago by a nostalgic Irish immigrant, gorse now covers some 55,000 acres in Oregon, creating a fast-propagating monoculture that chokes streams, dunes, and pastures. What's more, the invasive species' oily spines work like gasoline for wildfires.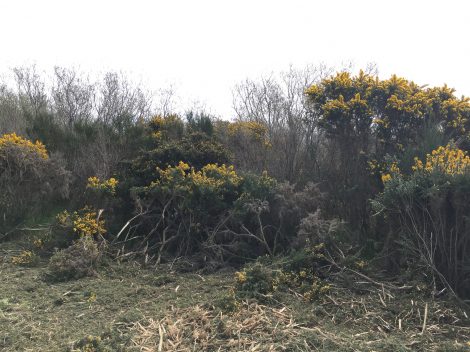 "Gorse is extremely feared," says Matt Swanson, restoration project manager for the Curry Watersheds Partnership. "There's a history of gorse being the main causal factor in towns like Bandon burning multiple times in the 1930s."
The invasive weed is also a hazard for endangered Oregon Coast coho in the Elk River, where Swanson largely works. That's because gorse overpowers the native plants that hold streambanks together and prevent erosion. It's a major component of the coho habitat restoration projects that Swanson manages through grants provided by the Wild Salmon Center on behalf of the Coast Coho Partnership, which works with local partners up and down the coast to develop and implement coho recovery plans like this one developed for the Elk River.
"The Elk is at risk," says Swanson. "We're trying to protect what is gorse-free, and generally contain it from migrating farther up in the watershed."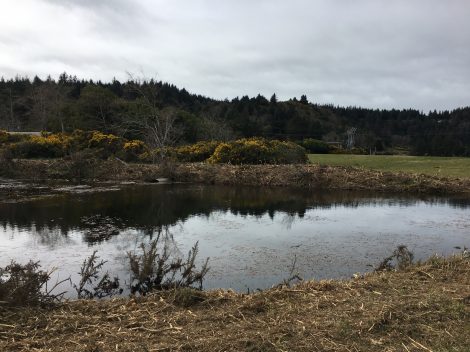 Gorse removal is a multiyear campaign. And right now, with 10 Elk River projects underway simultaneously, Swanson's teams are in the thick of it. It starts with a major haircut: mowing down gorse forests that can sway up to 15 feet high, then returning a few months later, once regrowth (about two feet) lets crews efficiently target the weed with herbicide. But even after the plant dies back, gorse sites require ongoing maintenance, thanks to a hardy seedbank that can survive buried in soil for decades.
"Riparian restoration is a long-term commitment—and where there's gorse, even more so," says Swanson. "You have the potential to lose a lot of ground you've gained, literally and figuratively."
Ripping out some 84 acres of gorse this summer might be less photogenic than reconstructing channels, replanting riverbanks, building willow baffles into logjams, or replacing and upgrading culverts. Those projects are generally the crowd-pleasers, Swanson admits. Yet gorse removal is no less vital—for coho salmon seeking cold, clean water, and for coastal communities struggling with what some now call "fire season."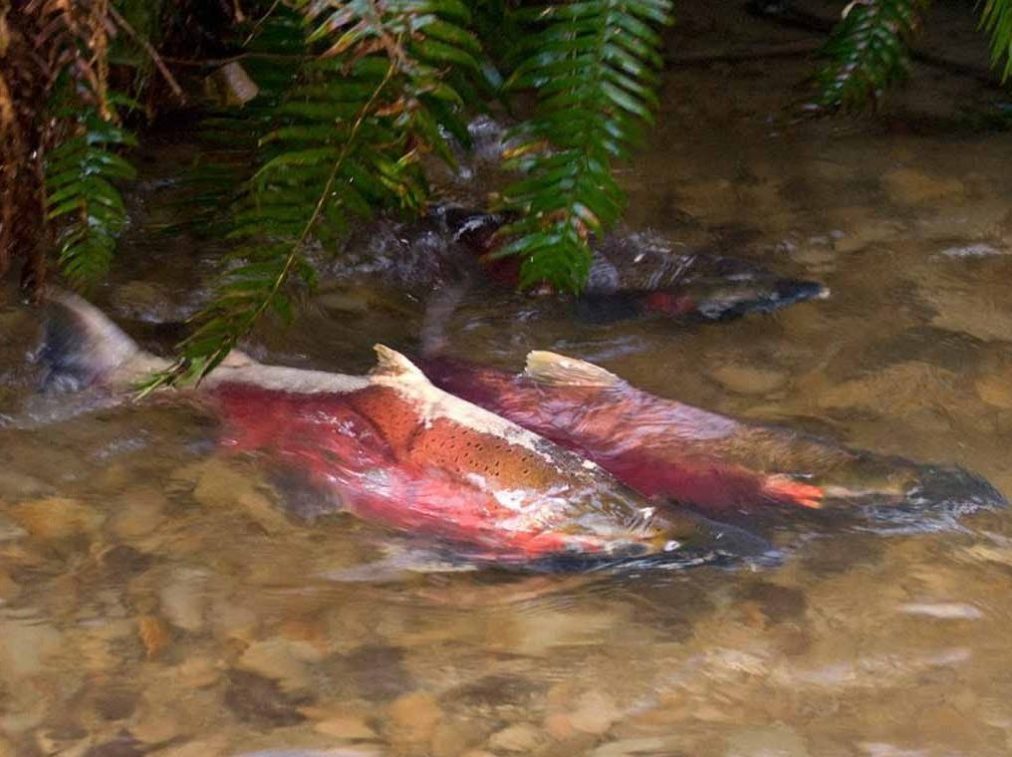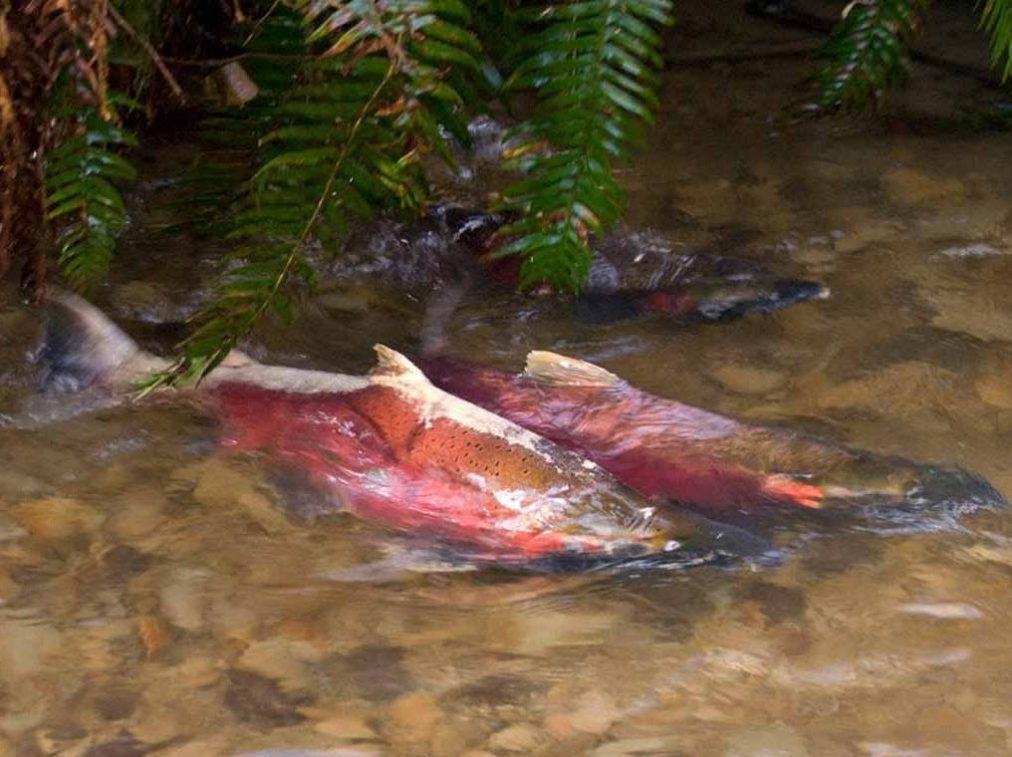 "Typically you think of the coast as a low risk of wildfire," says Swanson. "But all it takes is an electric line, or a cigarette thrown out of a window. And gorse is a huge reservoir of what you can think of as fuel. Everyone here who has to manage it—we think about it a lot."
This summer, backed by the Coast Coho Partnership, you'll find Swanson and his colleagues putting those plans into action on Elk River sites including Iron Head and Kermit and Cedar Creeks. It may not be pretty, like the weed they're battling. But it's definitely a labor of love.
Typically you think of the coast as a low risk of wildfire," says Swanson. "But all it takes is an electric line, or a cigarette thrown out of a window. And gorse is a huge reservoir of what you can think of as fuel. Everyone here who has to manage it—we think about it a lot."