In a time of crisis for Canadian salmon, Dr. Atlas will help guide sound decision-making across BC and Southeast Alaska.
Wild Salmon Center's Dr. Will Atlas joined the Pacific Salmon Commission this January as a member of the commission's Northern Panel, and he's got his work cut out for him.
The commission sets commercial catch limits for salmon traveling through Canadian and American waters, as directed by the binational Pacific Salmon Treaty, first ratified in 1985.
The commission's five geographic panels cover salmon territory reaching from Oregon to Yukon River. Panel members representing each of these regions review annual data from fisheries and population monitoring, provide recommendations to the Pacific Salmon Commission and US and Canadian fishery managers, and work to identify priority issues within their region.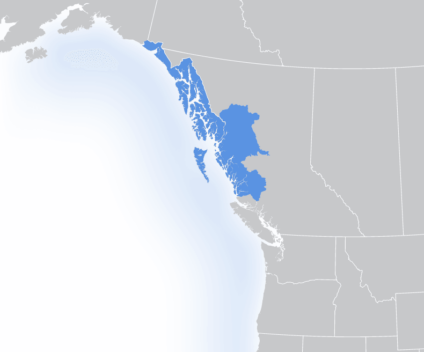 Dr. Atlas, as a member of Canada's half of the Northern Panel—which focuses on salmon between Cape Caution, on Vancouver Island, and Cape Suckling just northwest of Yakutat—will serve as a representative for First Nations on the Central Coast of British Columbia.
Dr. Atlas is a longtime Canadian resident who has spent the last nine years researching salmon biology and helping First Nations communities establish salmon monitoring programs on the Central Coast. As part of his PhD research at Simon Fraser University, he helped build a traditional weir and sockeye tagging program with the Heiltsuk First Nation's fisheries team.
Last month, Dr. Atlas and collaborators from Central Coast First Nations published an expansive study of indigenous salmon harvest and management techniques.
According to Dr. Atlas, his new role with the commission will be to interpret data to help guide sound decision-making for British Columbia's salmon.
It's about really understanding where salmon catch is happening and where the levers are for wild salmon conservation."
"It's about really understanding where salmon catch is happening and where the levers are for wild salmon conservation," says Dr. Atlas. "I want to understand how decisions are being made and what data is available to help make smart decisions."
The Canadian province's wild salmon are in a precarious place, Dr. Atlas says. The last two seasons have seen the lowest commercial catches on record. At the same time, a record low number of adult salmon have been reaching spawning grounds to seed the next generation.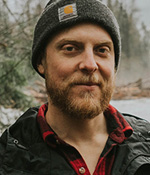 "It's a serious crisis," says Dr. Atlas. He says salmon declines are now widely attributed to climate-induced warm ocean conditions and drier, warmer summer conditions in local rivers.
The crisis adds another challenge for the commission, which already must navigate hard-nosed negotiating between the two nations over commercial catch limits.
But climate change knows no borders. And with overlapping salmon populations, Dr. Atlas says the two countries and their salmon challenges are increasingly intertwined.
"The crisis is extending north into Alaska," he says. "And it's already in Oregon and Washington. Nearly every run south of the Aleutian Islands is facing these issues."
That makes it a good time for fresh perspectives, particularly from a scientist who's spent many years on the ground working with local communities who depend on salmon.
Says Dr. Atlas: "At the end of the day, we're all in the same boat."