A few more crucial moves will secure lasting protections for the rivers that drain into Bristol Bay, Alaska.
After nearly two decades of work, we can finally see the opportunity to protect Bristol Bay coming into view! 2022 looks like it will be the year to secure long-awaited Clean Water Act protections that would prevent toxic projects such as the Pebble Mine. However, we're going to need all hands on deck to finish the job.
This past year did offer much to celebrate.
For one, Bristol Bay shattered records with more than 66 million sockeye returning to the prolific fishery.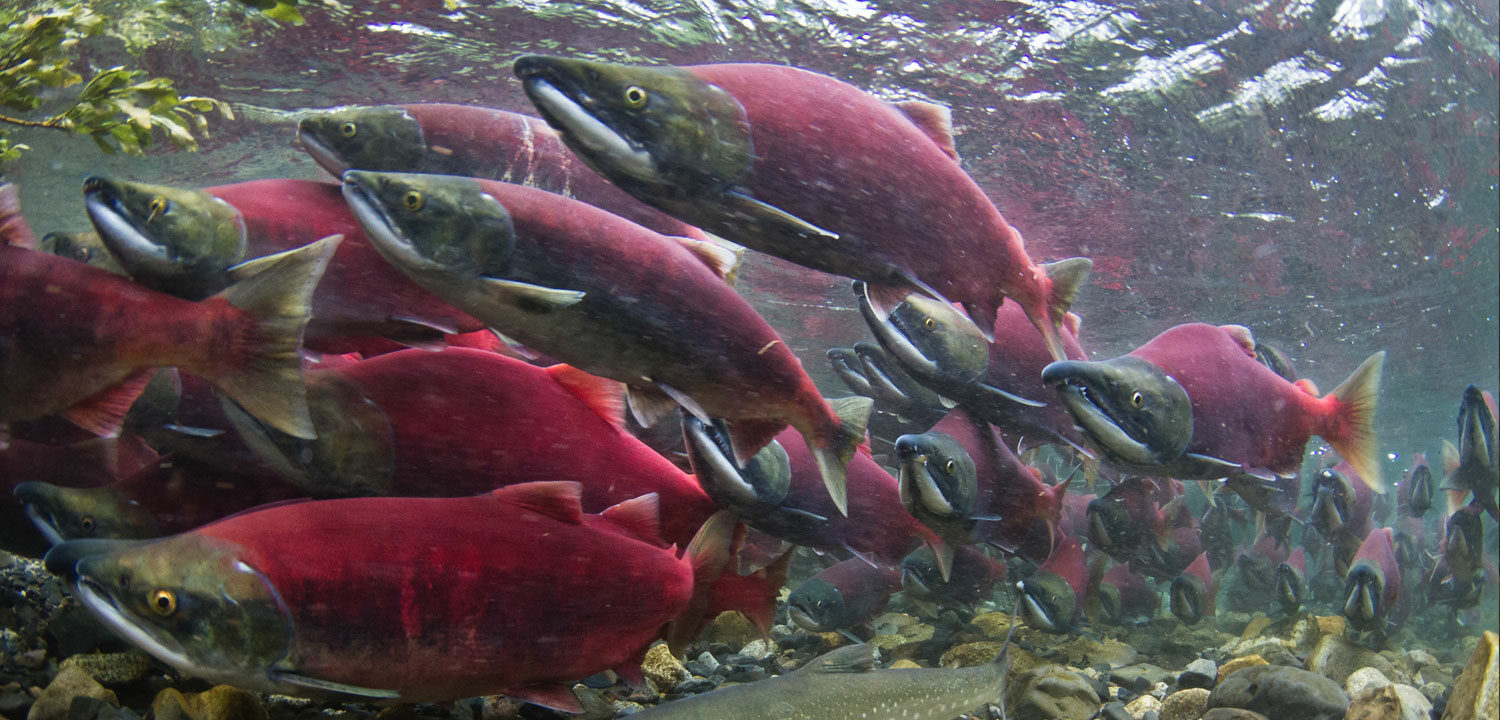 Our Bristol Bay Defense Fund coalition also launched a media campaign to clarify just what was at stake in North America's last best wild salmon stronghold and to hold the Biden Administration to its campaign promise to take action in the region.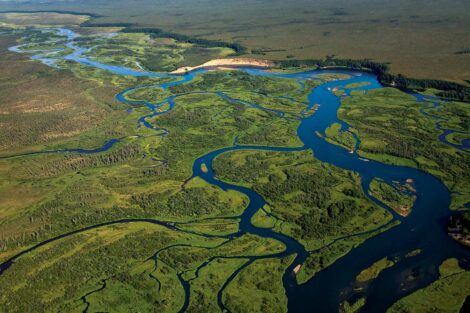 As a reminder, the Obama Administration's Environmental Protection Agency had previously recognized the value of Bristol Bay and initiated work under section 404(c) of the Clean Water Act to protect the region's watersheds. However, this process was arbitrarily ended by the Trump Administration in 2019. Wild Salmon Center and many others sued to prevent this move—and that court case has proven pivotal in recent months.
After commitments from then-candidate Joe Biden to listen to science and protect the region by finishing Bristol Bay protections, last year's change of administrations put EPA back in charge of the process.
On November 1, at the request of EPA, a federal judge vacated the previous decision by the Trump Administration to withdraw proposed protections for Bristol Bay.
The public's voice over the next six months will make sure these protections are finalized.
On November 17, EPA announced it was officially resuming steps under the Clean Water Act to protect Bristol Bay. The announcement was widely celebrated by Tribes, commercial fishermen, and a broad national coalition including WSC that called on the Biden Administration to finish the job of protecting Bristol Bay by the summer of 2022.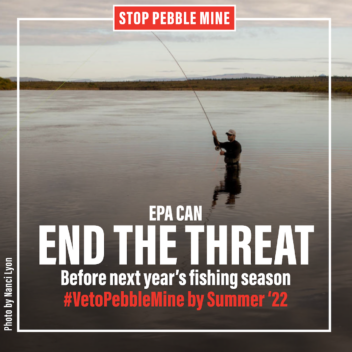 The latest news from EPA puts the administration on a path to do just that. The most likely next steps include a public comment period in late winter and early spring, then a decision on whether to finalize permanent protections by May 31, and then, potentially, final protections during Bristol Bay's summer 2022 fishing season.
While the Biden Administration has stated its support for Clean Water Act protections, it's the public's voice that will make sure it gets done.
In a few short months, we will again be rallying people across the country and around the world to speak up for Bristol Bay one more time. Your voices have power. Between 2010 and 2014, during the previous EPA process, more than 2.2 million Americans weighed in over several comment periods in support of EPA action to protect Bristol Bay.
To get this long, hard-fought campaign over the finish line in 2022, we're going to again need that powerful groundswell of public support. Are you with us?
While the Biden Administration has stated its support for Clean Water Act protections, it's the public's voice that will make sure it gets done. Are you still with us?