The Coastal Rivers Conservancy, Wild Salmon Center, and Nuxalk Nation team up to study the diverse wild runs of British Columbia's inner central coast—and support their protection.
On a sunny September day, Matt Sloat and Charles Saunders squatted in a salmon stream on the Dean Channel, grinning at a very dead chum.
"The timing is really tricky," said Sloat, Wild Salmon Center's Director of Science. "These fish don't last long in freshwater. You have to get to them before they're completely decayed or eaten by bears."
Sloat—escorted by Saunders and other members of the Nuxalk Guardian Watchmen (ecosystem stewards for the Nuxalk First Nation's territory)—was combing watersheds up and down British Columbia's inner central coast looking for carcasses just like this one. From each, he clipped a fin tissue sample destined for lab testing.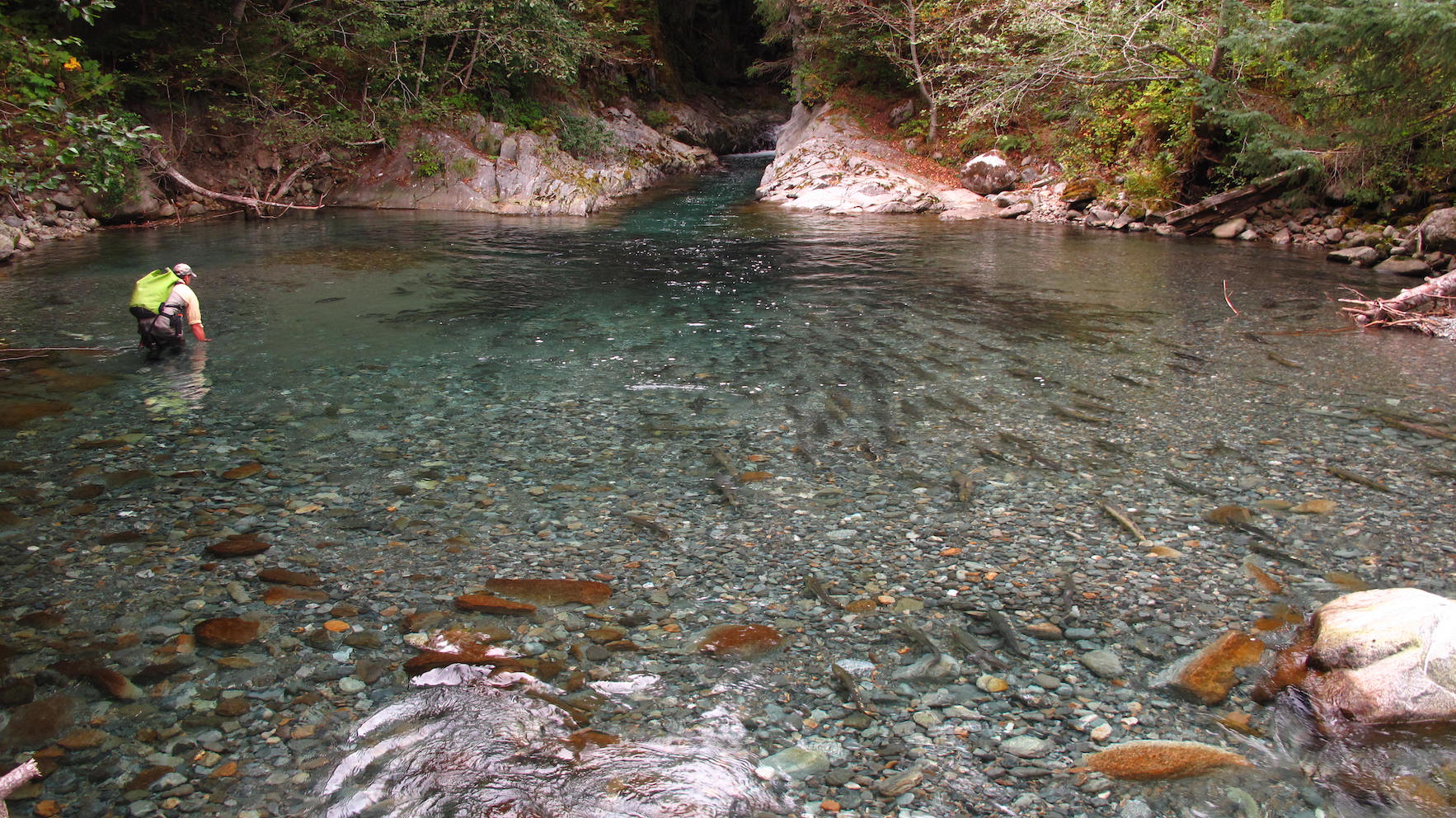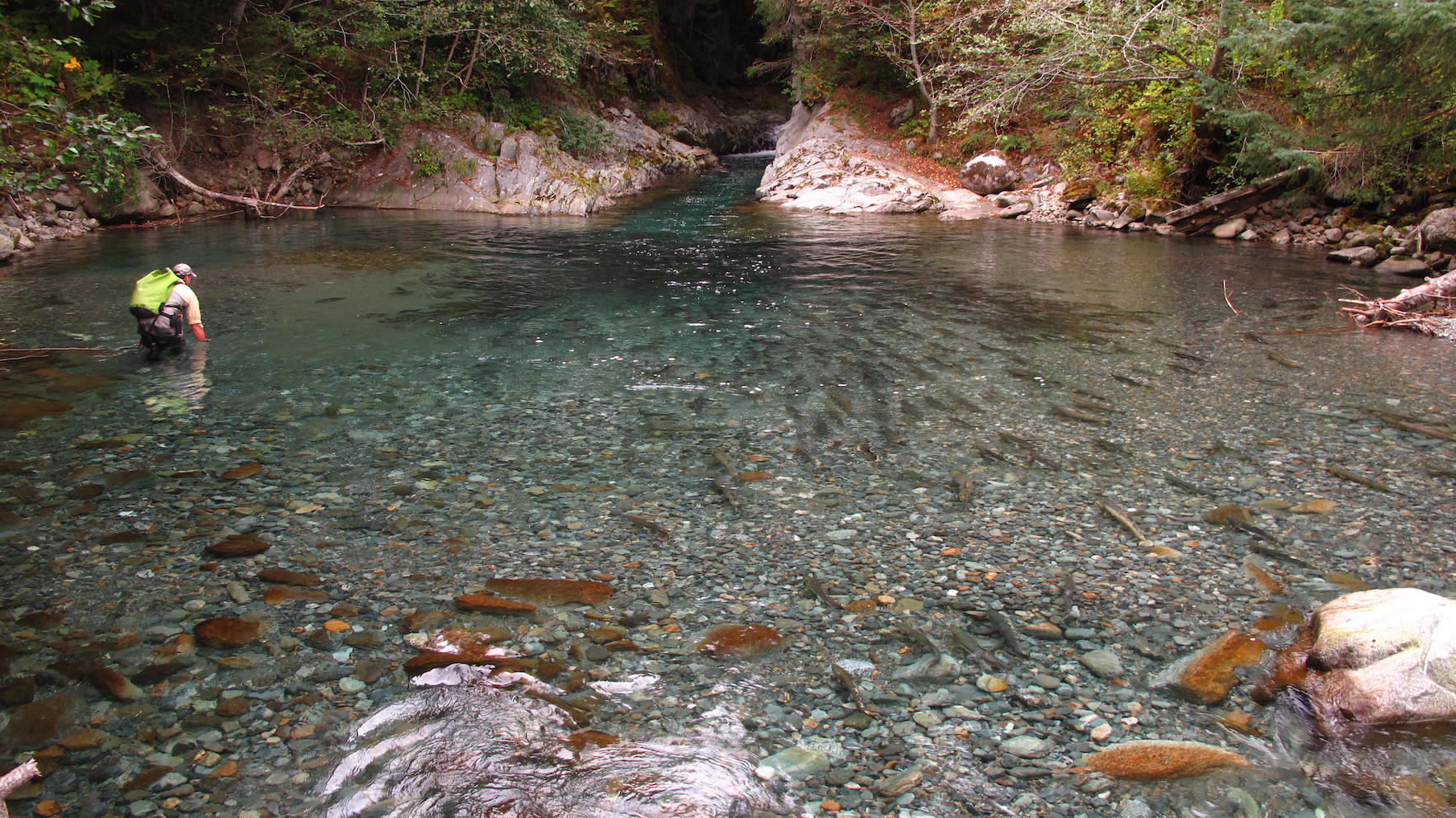 The fin clips, Sloat explained, will be used to create a genetic map of these watersheds' different wild salmon and steelhead populations. His work, in partnership with the Nuxalk Nation and the BC-based Coastal Rivers Conservancy—a nonprofit WSC helped to launch in 2018—aims to shed light on exactly what wild fish are returning to this region, and where they're spawning. Without that data, says CRC Executive Director Scott Carlson, the partners will have a hard time with their next goal: making the case to federal agencies for more conservative fisheries management.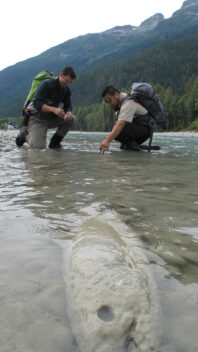 "Many of the rivers here are glacially-fed, with really unique structures that likely lead to lots of genetic diversity in fish," said Carlson. "That diversity needs to be protected, especially in the face of climate change. But because these rivers have few people and are hard to get to, they're not priorities for the Department of Fisheries and Oceans."
So this fall, CRC—in partnership with WSC and with the support of the Nuxalk Nation—began this work itself. The science aims to test a theory: that the region's many salmon and steelhead populations are genetically different from each other—each adapted to unique circumstances. Testing this means field work, lots of it, painstaking and sometimes stinky.
"This was our introductory foray, getting our feet wet, and working with the Nuxalk," Carlson said. "We'll be back in the spring for more, and then we'll be analyzing the information."
At stake is the resiliency of these seagoing fish—and the species that depend on them, like the large bear populations that thrive within the Bella Coola and Kimsquit watersheds. On the Dean River, anglers visit from all over the world for coveted steelhead. And Chinook, in particular, are cherished by the Nuxalk, for whom salmon is an integral part of the Nation's heritage and subsistence culture.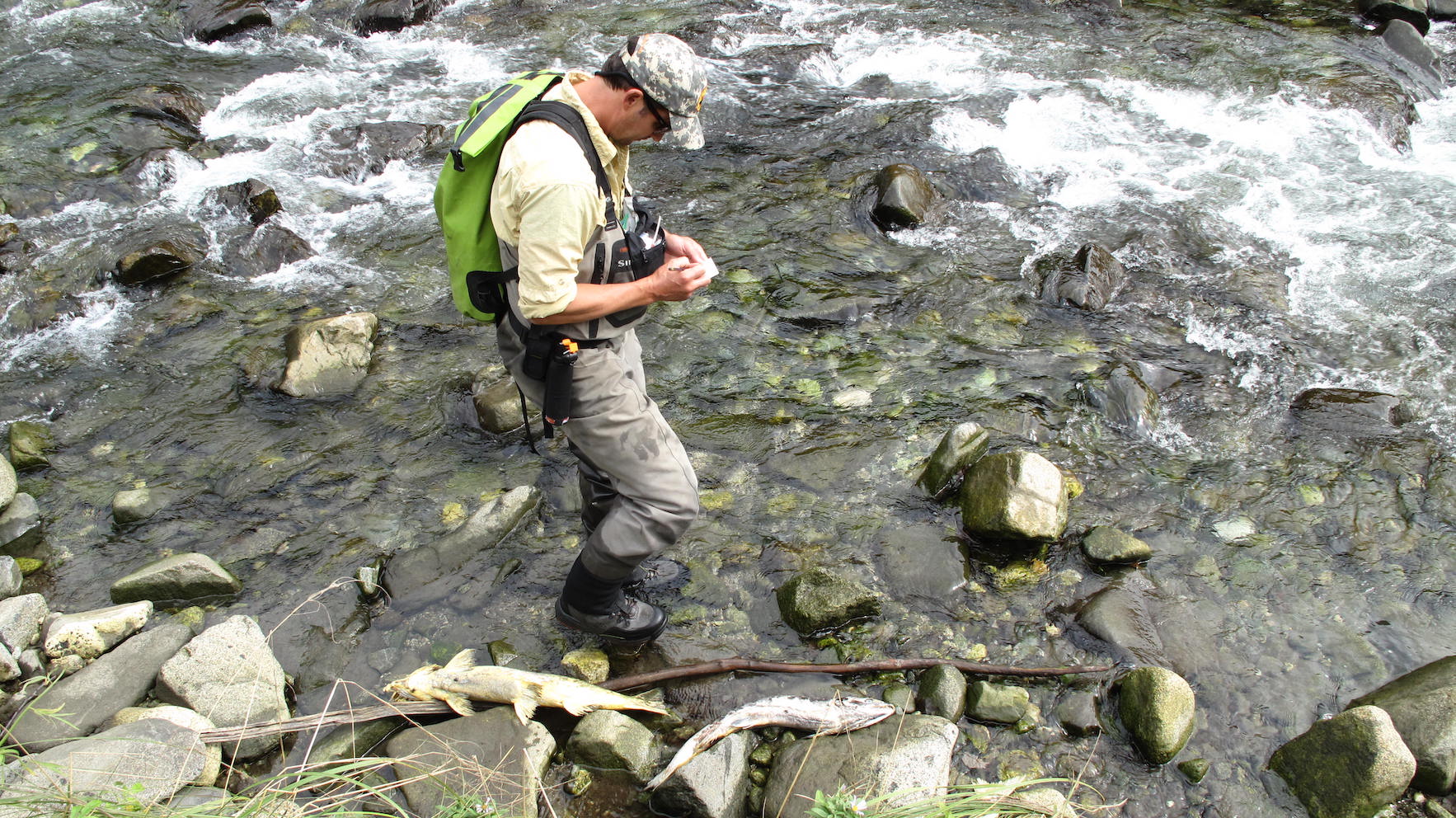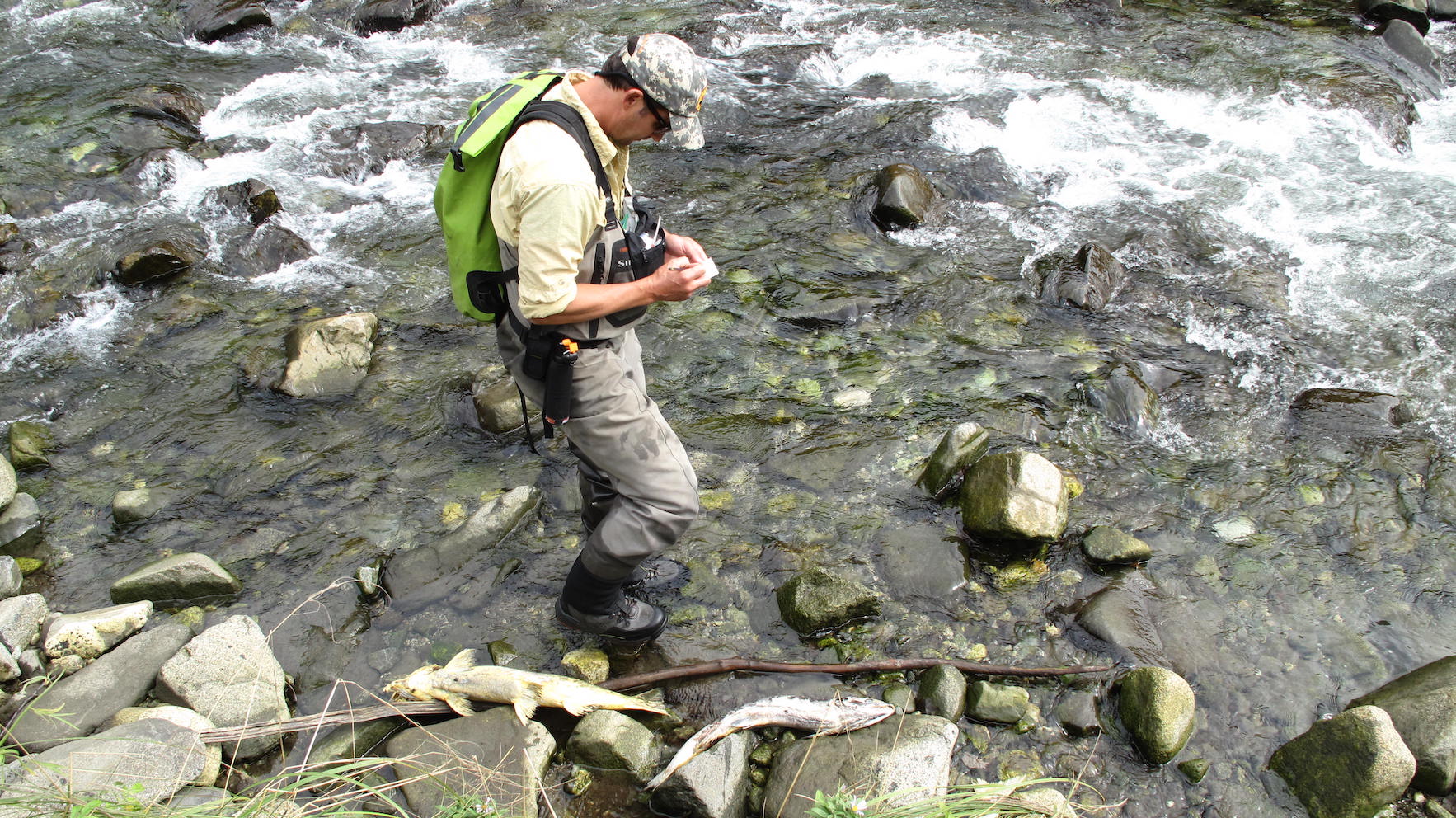 "A lot of the salmon species here have been disappearing quite rapidly," said Nuxalk Nation Marine Manager Peter Siwallace. "We depend on that salmon to supplement our diet annually, not just a few days or months of the year. It's part of our livelihood, part of our DNA."
To protect the region's wild salmon and steelhead, Carlson said, the partners will need to bring many groups to the table in the coming years. Science, he thinks, will provide common ground for these conversations.
Sloat agrees: "We're building a baseline. With better information, we can become better stewards of these strongholds. We certainly don't want to accidentally fish out an entire salmon population, for lack of knowledge. We need them to survive, and thrive."
"We don't want to accidentally fish out an entire salmon population, for lack of knowledge. We need them to survive, and thrive."